Hello, here is the very latest collection of updates and interesting movies from some select spanking websites that I am sure you will enjoy. Please do go check out the sites shown as they often have vast and informative tour pages detailing what exactly is on offer! Go see for yourselves, there is a wealth of amazing spanking content to get through today!
Red's Foul Mouth starring Red August & Madame Samantha B
This is a very special double first for us at Cheerleader Spankings:
A first for mother, Madame Samantha B, who spanks and mouth-soaps a new girl to our sites, Red August (also receiving her first-ever soaping punishment). Mom is upset that her daughter is late for cheer practice and Red walks in casually brushing her hair, half-dressed. She complains that her uniform is dirty and can not wear her skirt. Red blames her mom for this and shows so much disrespect by continually using the F-word. Momma doesn't take kindly to this nasty, foul-mouthed behavior and drags the brat over her lap as she starts to spank and scold her girl. Those tight white sports panties don't offer much protection so they are pulled down and Red's bare, bouncing bottom is tanned with momma's hand and that hairbrush that she had been using earlier! That foul mouth of Red's gets her into further trouble as her mother informs her that the spanking part of the punishment may be over, but she is going to receive her first ever mouth-soaping in the bathroom. You can bet that she regrets swearing at her mother, but it is too late to apologize as the bar of soap is lathered up and Red gets to taste the cleansing bubbles on her tongue. Mother really knows just how to properly ensure that this foul-mouthed brat learns a valuable lesson with a memorable mouth soaping punishment that aficionados of this particular style of discipline will enjoy immensely.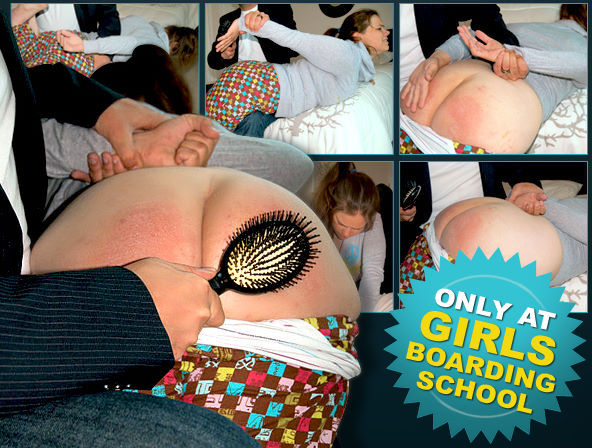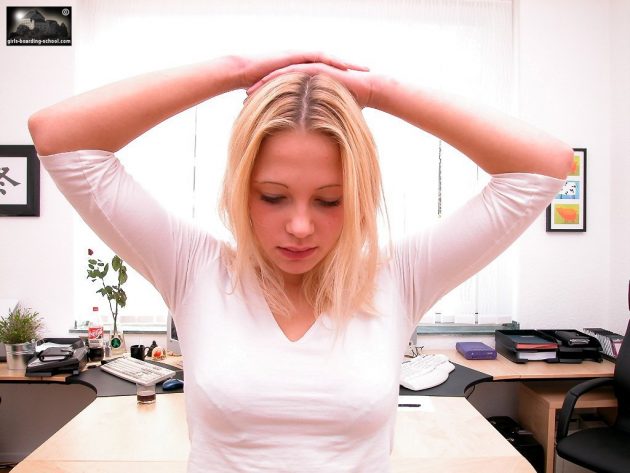 Linda caned by Headmaster Tom starring GBS girl Linda & Tom
Linda faces another punishment, this time in the office of Headmaster Tom. This will not be pleasant at all, she is already nervous. The look on her face says it all as her bare bottom is spanked and then caned methodically and without mercy. This caning brings tears to one of the most beautiful girls to ever have appeared at GBS. There are plenty more punishments in store for Linda, and this is just one of many you will be able to see as a member with all new MP4 downloads for easier viewing.

Left Behind starring Amy Cawcliffe & Paul Kennedy
Amy finds herself the only girl left behind for the holidays at her boarding school. Her parents have gone on holiday to the Bahamas, without her! Unfortunately, Geography Master Mr Kennedy has drawn the short straw and also has to miss his holidays to supervise Amy.

Amy is not the most well-behaved schoolgirl, by a very long way and Kennedy decides to see if he can rectify this, and vent some of his anger at missing his holiday at the same time. His methods will involve intensive geography study and daily (at least!) corporal punishment for Amy. Day one begins in the empty dormitory with a disconsolate Amy having her bottom smacked, and paddled.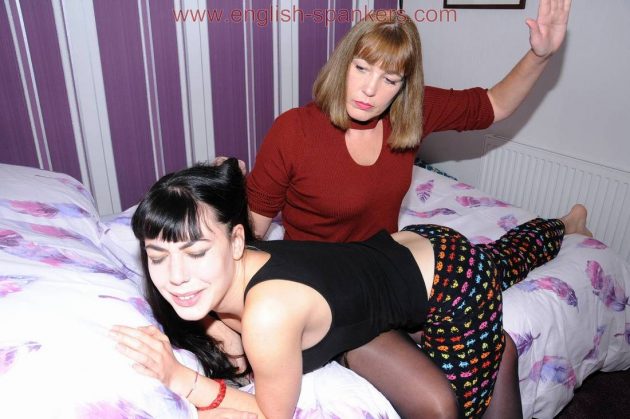 The trouble with friends starring Jess & Sarah Stern
When you have a friend and you help her out and she just takes advantage of you what are you to do? That was the situation Sarah found herself in when she let Jess stay with her. She has been in Sarah's house for a number of weeks and has not paid her any rent. Well, this is the story about how she deals with the situation and with that young lady.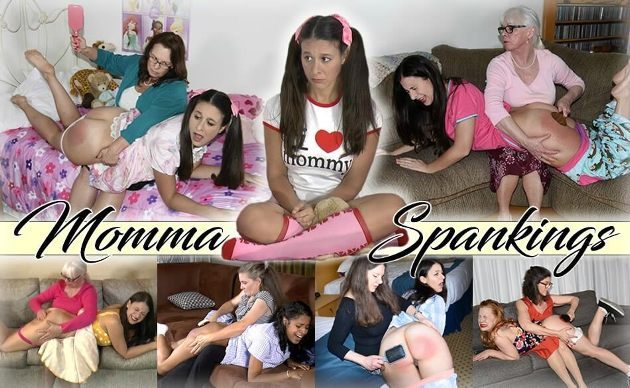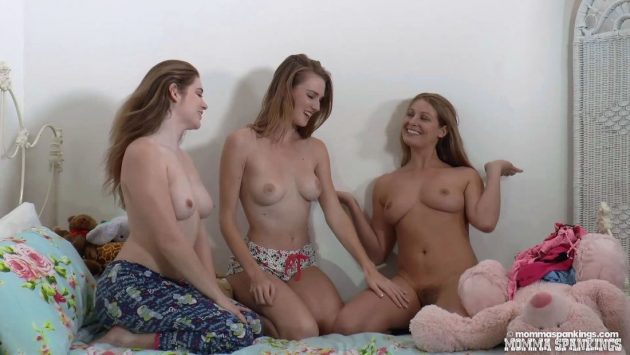 Slumber Party Sluts 2
Starring Misty Lovelace, Ashley Lane, Veronica Weston & Miss Bernadette
Misty is at it again, inviting her lesbian crushes over for a slumber party when mommy will be out for the evening. Mom is horrified to return from an evening out and find her daughter on the bed with two other naked, giggling girls. Her liquor cabinet has also been broken into and there are empty glasses downstairs. These three sluts need to be taught a lesson. They are each spanked on their bare bottom in front of each other, starting with Misty. Mom knows this is especially humiliating as the girls must watch each other. Then the three girls all take the hairbrush as Misty's mom scolds the nasty sluts and shames them for their filthy behavior. Finally, each of the girls are bent over the bed and strapped. The leather strap really gets the point across and each girl can feel the pain of the other. it is safe to say that these three little sluts have learned a very hard lesson.
This site is part of the Sarah Gregory Pass – access both sites in this network with one set of codes for less than the combined cost of them both!