5 more amazing updates are featured today, and that magic number 5 means that it is time to make a welcome catch-up review of the 5 sites Clare Fonda Pass network.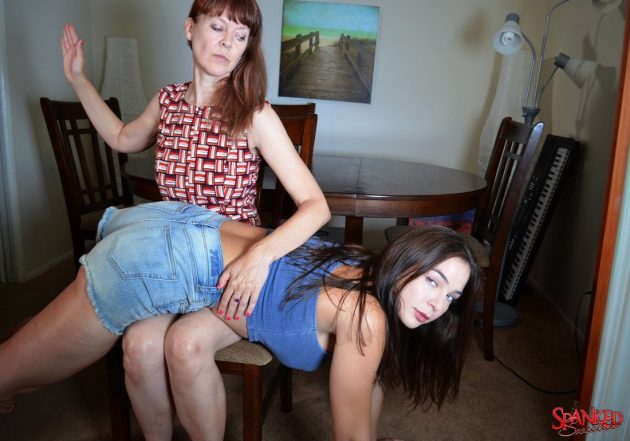 Blair Williams
Porn superstar Blair Williams talks about her spanking experiences. She was not spanked growing up but did appreciate swats, more so as an adult who grew to enjoy a swat to the butt during sex. In the formative interviews that this site is known for… She also shares her views on sex as well as spanking. Then we do a role-play in which Clare Fonda spanks her for skipping school… you can see some of these images taken from the film (below). Yes… Blair is HOT!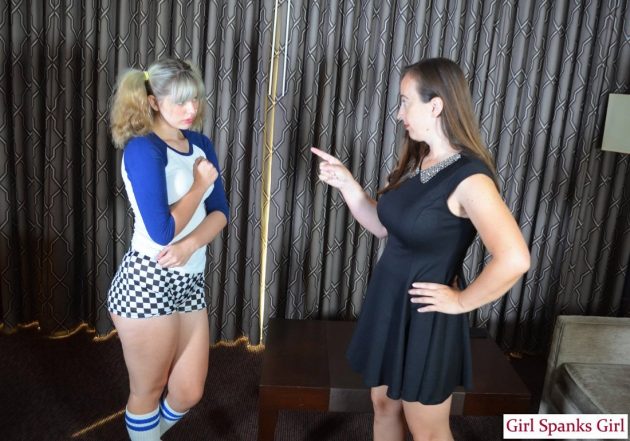 Chaperone Spanking Part 1
When cute volleyball player Lola Belle (making her debut on our sites) is confronted by the team chaperone Miss Jenn Davis (also making her debut on our sites) about who tampered with the team van, she knows but will not name the culprit. Miss Jenn puts Lola over her knee and spanks the curvy bottom until it turns bright red, but Lola is no rat, she will not say who did it. But when Miss Jenn starts using a heavy leather paddle, Lola finally cracks and blurts out the name of the guilty girl.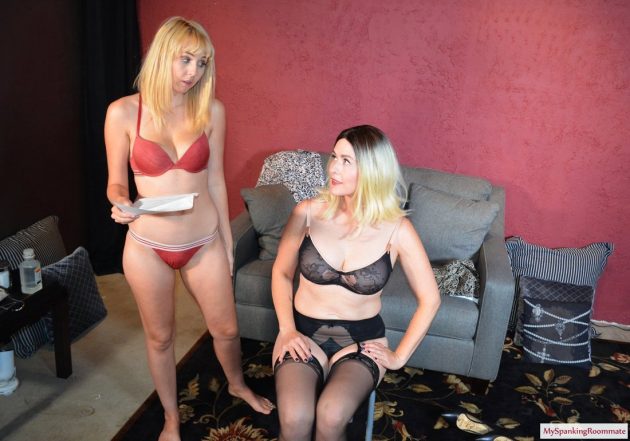 Snow teaches Aali the rules
Snow Mercy breaks in a new roommate by having her read the roommate rules while over her knee receiving a long and painful spanking. She starts with her hand and finishes with a wooden hairbrush. New girl Aali Kali reads the rules while she is getting spanked. It is so embarrassing and painful and she cannot sit for days when it is over. But she learns the rules.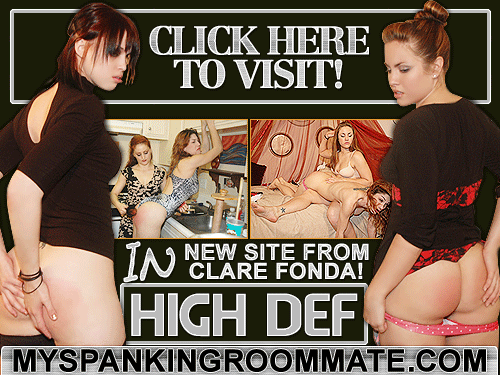 Iris Spanks Andy For Tattling
Iris recently got spanked by Madam Gloria for ripping off credit cards. When Iris discovers that it was new girl Andy Moon (in her first-ever scene for the CF network of sites) who ratted her out. The tall, strong Iris puts her over her knee for a long, hard spanking, using her hand and a wooden paddle.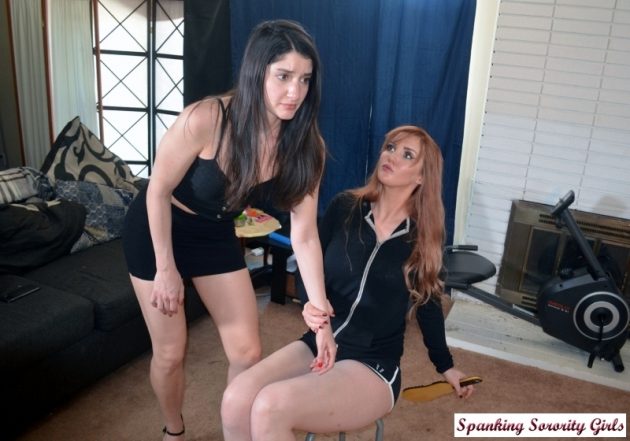 Veronica spanks and paddles Arielle
Veronica Ricci visits Arielle Lane in her house, where her mom hired Veronica to discipline her daughter. Arielle is a bad party girl on a path that will lead her to the school for wayward girls, just like her sister. So Veronica persuades Arielle to be a good girl using good old fashioned discipline in the form of a hand spanking and hard paddling.
All the above sites are massive in their own right and are premium stand-alone websites… they also make up the 5 sites of the Clare Fonda Pass network – giving you access to all the sites for a fraction of the combined cost making this a hugely popular option. See for yourself HERE