It's nearly the new year, so I will wish you a very happy start to a new decade and 2020! I hope to write one more time before the year's end. In the meantime, I trust that you all had a wonderful festive time with family/friends or, if you were alone… enjoyed getting up when you wanted, eat what you wanted and watched the TV you wanted… here (below) are the recent updates from the Clare Fonda Pass Network of sites! Enjoy!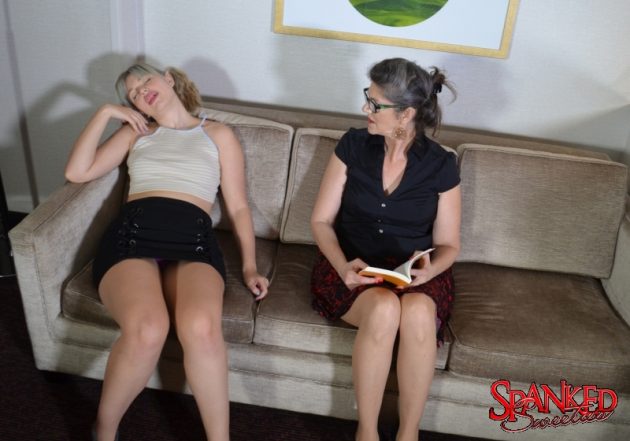 Lola Belle is a super cute Vegas girl who was very naughty growing up and she gives a great interview to Madame Samantha B (who also plays her Mom). Lola tells about how her and her friends were spanked and she was told by mom that "you're not too old to get spanked." Samantha B delivers a hard one!

When Madam Clare Fonda discovers that she wrongfully spanked Blair Williams, she says that she is sorry, but that is not enough. Blair puts the madam over her knee in the kitchen for a painful spanking that includes wooden spatula. It leaves Clare with a red bottom and extra angry at Elori for initiating this.
Maddy Marks runs a maid service and when Kay Richards comes into her office to complain about one of the maids Maddy sent, Maddy has some issues with Kay. First she is not okay with Kay spanking one of her maids plus not paying. So Maddy puts Kay over her knee in the office for a sound spanking and paddling.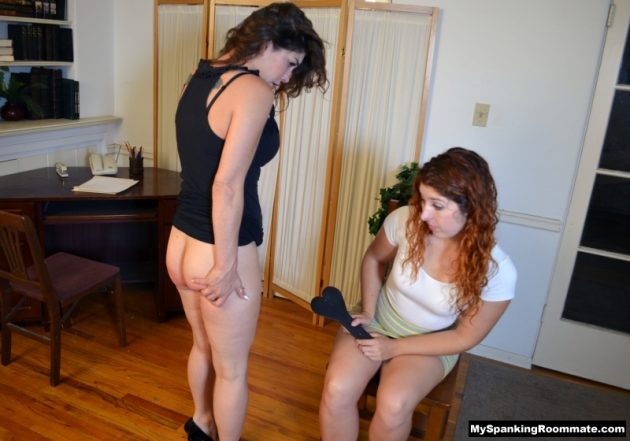 Iris Spanks Andy Long and Hard
New girl Andy Moon is called into the office for fighting with tall mean girl Iris. Iris does not want to get kicked off the volleyball team so she strips Andy naked, puts her over her knee and gives her a long, painful spanking with hand and wooden bath brush to help Andy see her point of view. After her bottom is red and sore, Andy agrees to say that she started their fight.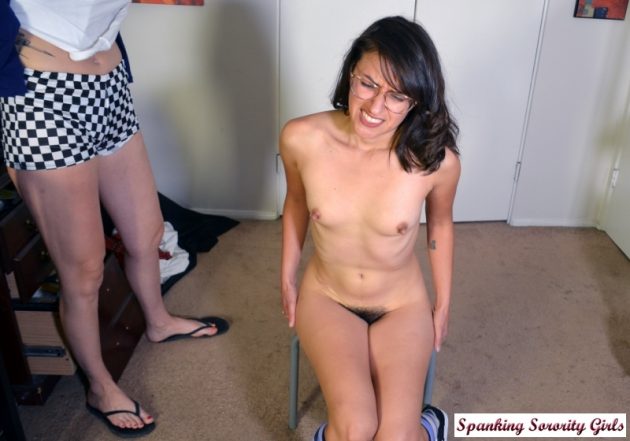 This remastered classic features two great performances, with Kylee Reese playing the diva star who picks on her personal assistant Claire Dames, and even asks her to pleasure her sexually and spanks her with her hairbrush. But Claire is pretty spunky and decides that Kylee is a real brat who needs to be taught a lesson so she puts her over her knee for a spanking of her own. Classic sexual action and sound spanking, too!
All the above sites are massive in their own right and I do recommend that you visit the site that interests you as there are detailed tour pages showing you much more… however, THE best option is by purchasing the Clare Fonda Pass – giving you up to 5 sites with the same set of codes (for easy access) all for a fraction of their combined cost!!!
PURCHASE THIS PASS HERE – or click banner below to check it out for more information (if you haven't already).