Another quick catch up across a few select sites outside of our network before I bring you a much-needed update on the recent goings-on with Sarah & I in my next post and what we have been doing with our sites recently.
But first, as I said, here's a cool selection of differing spanking style websites for you to preview!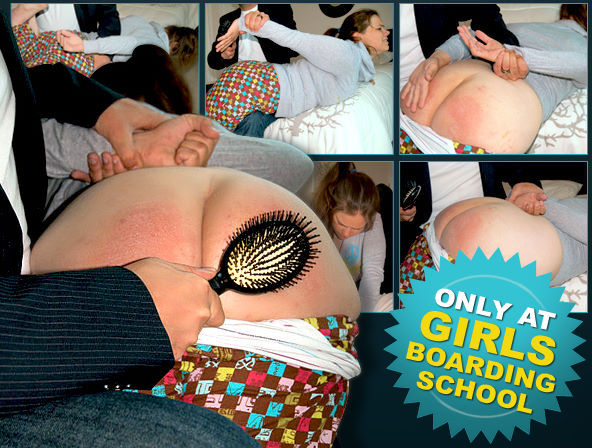 Micaela (Swedish, I believe) was one of my all-time favorite girls featured at GBS, so why not get a reminder of when she first appeared there? You'll watch her getting a tearful hand spanking and leather paddle punishment.
Micaela, a very pretty blonde girl enters the office of the GBS principal; She's looking scared. Michael explains to her why he has called her into his office. The person on the other end of the phone was a friend of his. Micaela was his housekeeper before she came to Girls Boarding School. She stole money from him. So Michael tells her that now she's at GBS, any and all wrongdoing is dealt with by being punished with corporal punishment. She's never had anything like that before, so now is the time for her first session, OTK. He pulls her over his knee and starts hand spanking her. She wriggles and squeals as her bottom becomes redder and sorer. And even more so when her knickers are unceremoniously pulled down to mid-thigh. When he releases her, she thinks her punishment is over. However, his hand is sore so he's going to use a leather paddle on her bottom instead. Despite her constantly pleading with him to let her go, he carries on with the paddling until she has learned her lesson.
See ALL the spanking films featuring this stunning blonde HERE
Luca Bella is another gorgeous east European girl only seen at this network of sites and she certainly is a sight for sore eyes!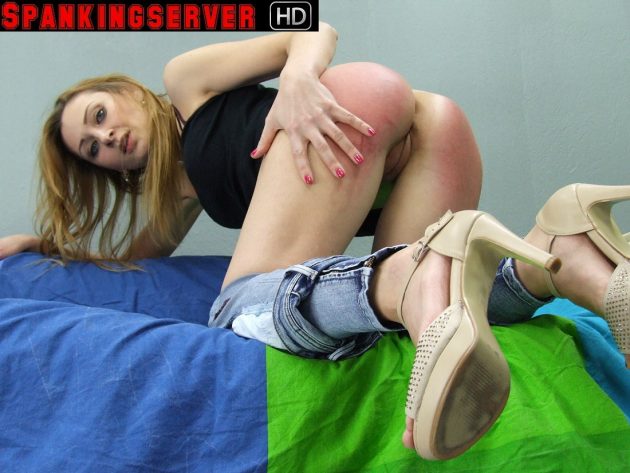 Athletic and able to take a variety of different punishments, this collection of images from her many films showcases what a beautiful and versatile model Luca Bella is. her bottom speckles magnificently with the hand, strap or other implements used and of course, she endures the many interesting and varied restraint devices that Spanking Server use. Check out some of her work featured below.
See more of Luca Bella EXCLUSIVE to Spanking Server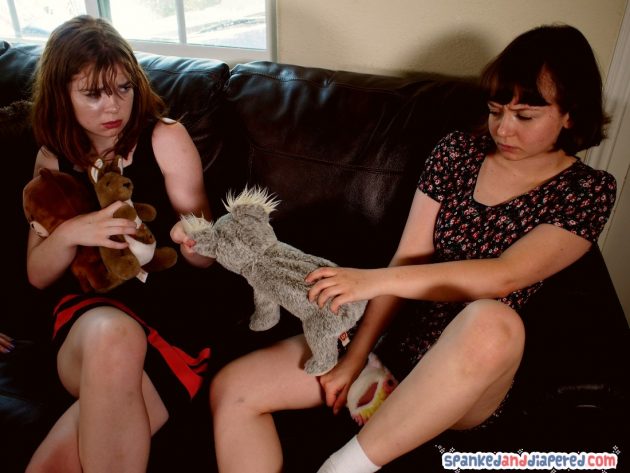 More spanking, humiliation and diapering discipline at this lovely fetish website run by Alex Reynolds & Paul Kennedy. I get this kink so you'll be seeing more of this featured quite often…
See all the latest spanking & diapering fetish film free previews HERE
When lost or missing films are found years later, it is a joy to watch, check out this featuring Aleesha Fox & Leia Ann Wood – enjoy!
Head cheerleader Aleesha is lazy completely lacking in motivation. Coach Leia Ann attempts to correct this situation by smacking her bottom. There is also a new import from the schools twin in Chicago… its made of wood!
Check out the new look Northern Spanking – Free previews HERE
MOOD!