It has been a whirlwind few weeks away from this blog so I really had no time at all to catch up, but I'm sure you checked back here from time to time to see if I found time. Well, today I did and I have some interesting things from many varied sites that I think you'll like! If you do, go support these sites with a membership purchase, any of these sites are worth the entry fee and will cost less than a dollar a day! At the end of this post, there's the promise of spanking parties ahead. I'll let you know where and will be writing more insight on this soon!
Husky voiced hottie Lily James has her panties pulled down for a spanking
Newcomer Lily James reluctantly lies over Mr. Friday's lap for a spanking (saying 'Yes sir' so cutely! ) and he swiftly pulls down her panties to reveal her tight buns. He goes to work reddening her cheeks with his hand until she realizes that attitude, lying and disrespect results in a sore, red bottom from the Discipline Counselor. Includes bonus behind-the-scenes video with the director.
See the latest film & a FREE preview from this series HERE
Be Careful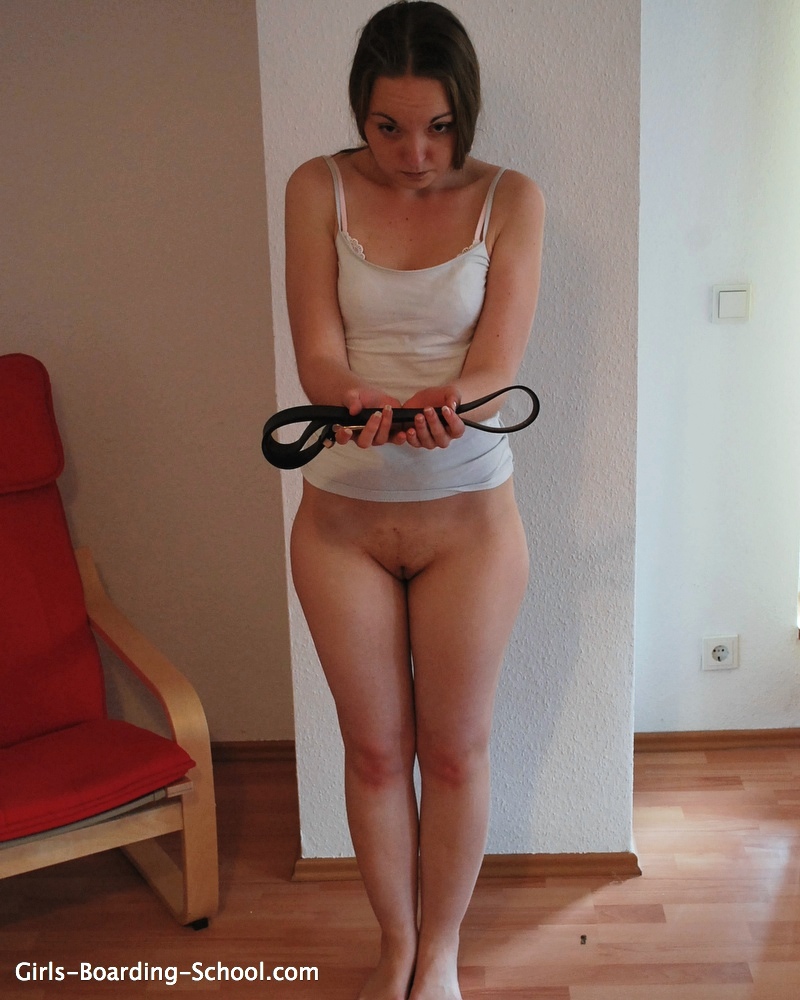 Elin is working on her laptop, a glass of coke on the table next to her. Headmaster Tom brings her an extremely valuable document that needs typing. He tells her to be very careful as it's the only copy and it's worth thousands of dollars. She promises him to guard it with her life. She's frustrated as the computer is playing up. So, while waving her arms about she knocks over the glass and the dark liquid spreads across the desk, soaking into the document and dripping down onto the wooden floor. She phones HM Tom, telling him there has been an accident. He looks down at the ruined contract and tells her he's not annoyed, he's livid. Elin has to be taught to be more careful. He starts off by hand spanking her then tells her to take all her clothes off. She is instructed to lie over the table with a sofa cushion under her tummy. Pulling his belt from its loops, he doubles it and lays it across her already very sore bottom. Time after time, the belt makes contact with her bottom. With a final five extra hard strokes, he tosses the belt down onto the table.
See all the films starring fabulous Elin including FREE previews of her HERE
Little Wet Riding Hood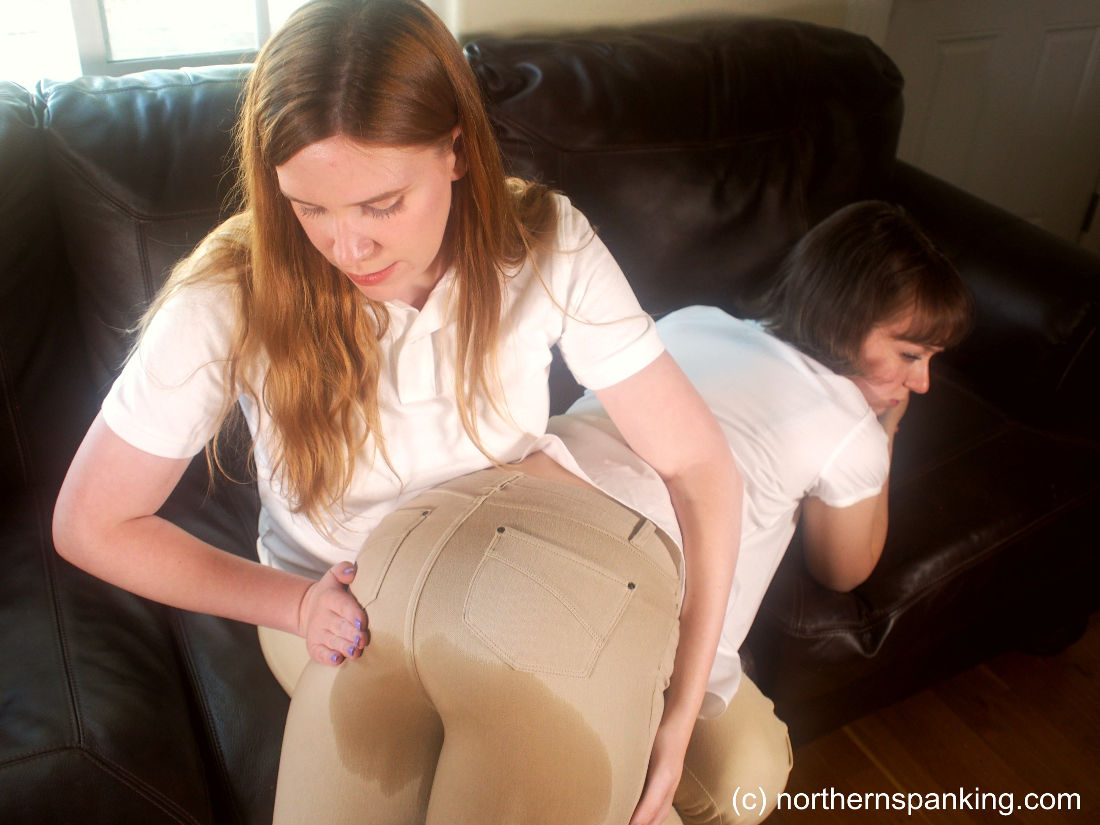 Arriving home from Ella's riding lesson, Alex is very unimpressed to find a very wet little Ella standing in soaked jodhpurs,having misjudged her need for the bathroom. This has happened before but this time Ella is going to get her wet bottom spanked. And there's always the threat of diapers…
See more films like this featuring Ella & Alex with FREE extensive previews HERE
An Interview with Tai Crimson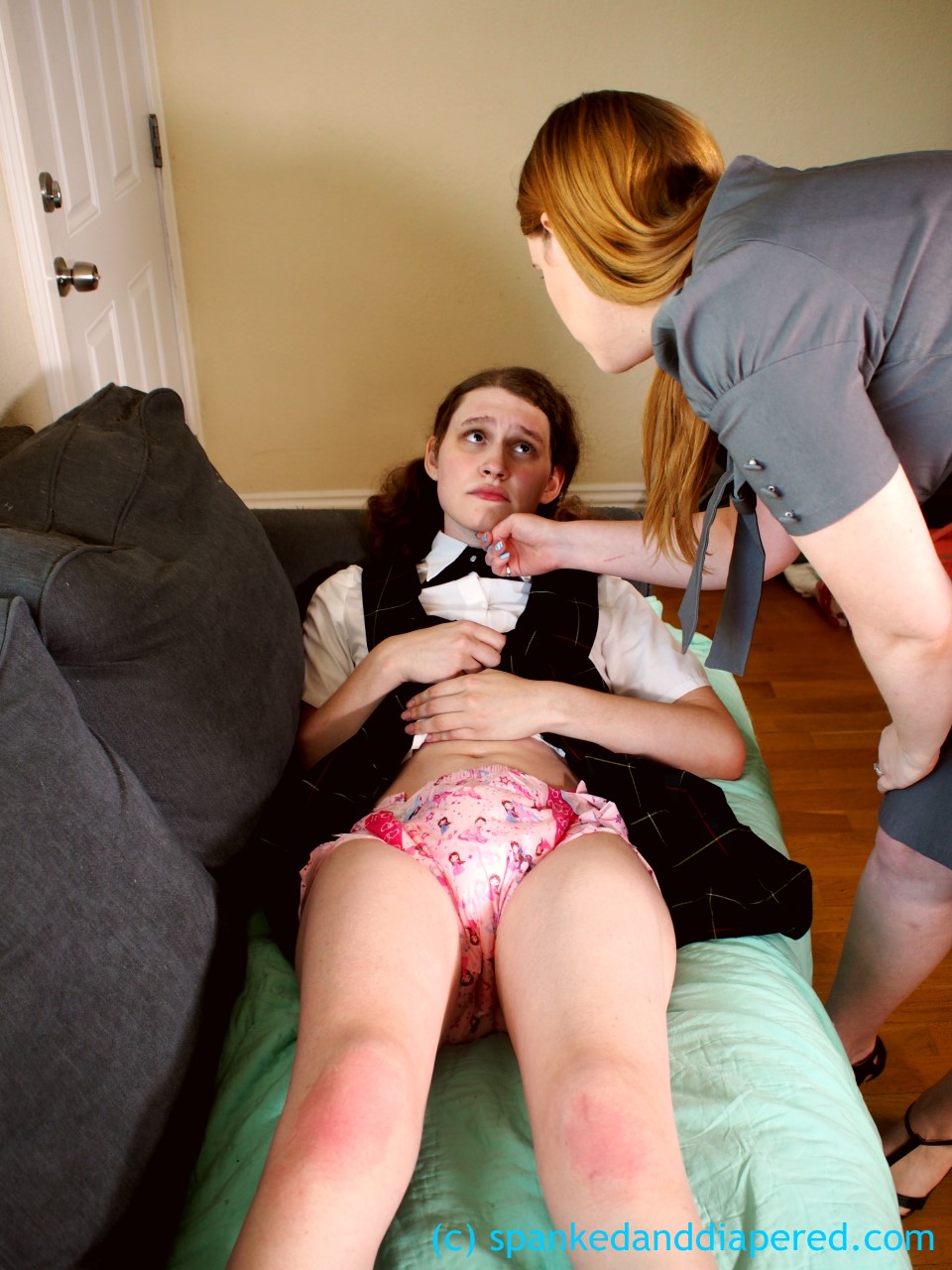 If you have never viewed Spanked & Diapered – they are maxed out with new updates until they consider it safe to shoot again. However, I am showcasing this as the site has amassed a fantastic archive of content and newcomers will be pleasantly surprised at the amount of unique content available. This is one of three special interview films.  The series of three interviews were undertaken with Tai Crimson, Christy Cutie, and Maddy Marks in the early days of S & D. They've never been seen before and we really hope you enjoy the brief insight they provide on the feelings and experience of our wonderful models and friends. The site will of course remain active and single-period 30-day signups are still available for those new to us. So here's the first of the interviews, with Alex talking to Tai Crimson… Enjoy!
Never viewed this website? Go check it out & decide for yourself: includes extensive tour pages HERE
Humiliating Spanking for Jasmine Lau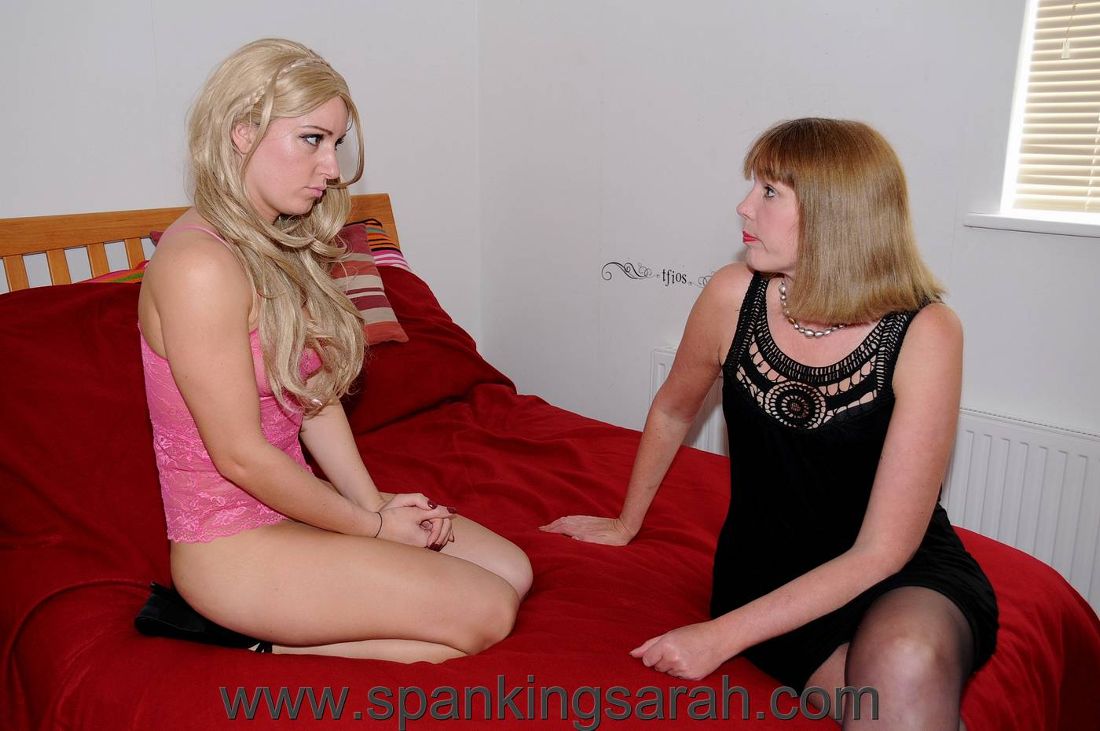 This is what Sarah Stern had to say about this spanking video: "Jasmine has been doing a bit of self-spanking, she thinks she can do it better than I can, silly girl! I soon show her that not only can a spanking be painful but it can also be very humiliating. I get her into the most revealing position and then you will see from my POV just what a spanking looks like when it is really hard and when the girl is stretched out with everything on full embarrassing display!"
Go check out the most recent film updates with a new film every week – Click HERE
I'll be back soon and giving you updates on the US National Spanking Party openings later this year. If you're dead set against being vaccinated from COVID-19 – there may be bad news for you. Sorry! But for the rest of you who miss the parties and want to mix in a social environment (with some obvious precautions in place like being fully vaccinated) … there looks like good news ahead with not one, but THREE party options to choose from before the end of 2021! Locations are Las Vegas, Chicago & Houston… so stay tuned to one coming nearest you!