In this concluding part of the birthday celebration of AAA Spanking, I will be covering the years 2016 to the end of 2020. This then brings me up to date… and what a journey it has been!
Previously I explained how the origins of AAA came from my utter distaste and trust of the former owners of Xerotics that I had once worked with. Last I heard, one or both of them had moved into "Cartomancy" – with online and phone consultations by "the cards" (I shit you not!) predicting and interpreting your life/future, etc. So, this type of career is made for them and their gullible believers… I also think they tried to run a pub in a Yorkshire village not far from their hometown of York but that fizzled out, with the beer, I suppose. But whatever… I guess I have to thank them for me running a successful enterprise after all this time, even during times that are rife with piracy and diminishing revenue streams. This is a positive post so let's kick off with what I remember from 2016 onward and how AAA started to grow further.
By this year, Sarah & I regularly attended many spanking parties across the US, as well as attending Fetishcon in Florida. Ample opportunities for work and filming for our sites. This was the year that we both realized we had several overlapping uniform fetishes (sports and cheerleading niches especially). So by March of this year, we started CheerleaderSpankings.com – Also by now our custom film work started to overlap with our website production and I helped Sarah with the fledgling Strictmoor Academy – the website here covers the films that are available. This also meant that we got to host and meet more girls, some of whom we would not normally meet. This is reflected in the varied film work and many new female tops that were being seen at AAA, including a new direction for filming the successful wheelbarrow spanking films. Also, from this year… an interest in spanking punishments with mouth soaping started to develop across our network of sites. These were indeed interesting new times for AAA! 2016 also saw us take a much-needed vacation across Wales and Scotland… on our "castle tour" which I know Sarah loved. Luckily there are many more castles for us to explore so I am sure we will be doing that again someday.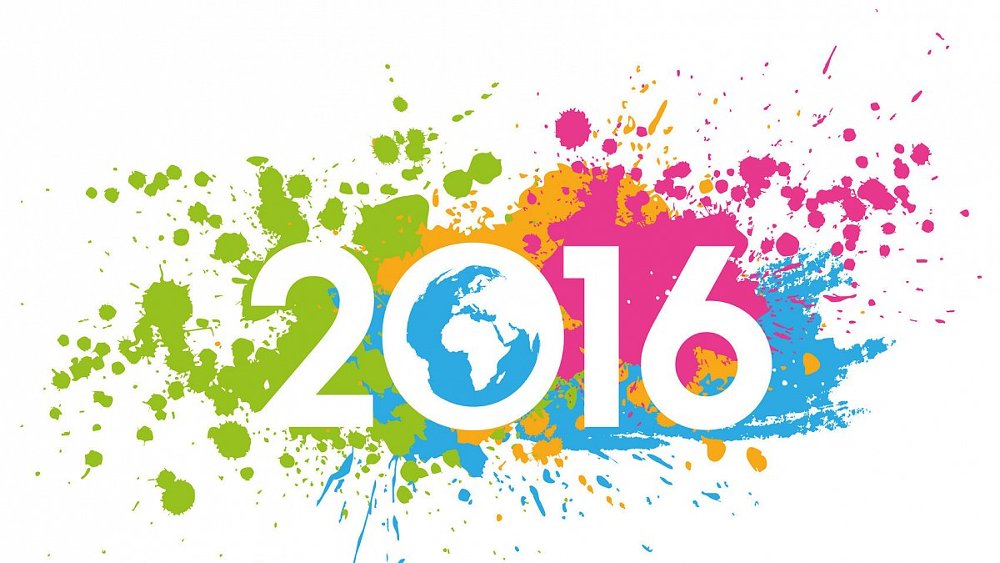 This film was typical of the new performers we were lucky to meet during 2015/16. Filmed in downtown LA, we were one of the few spanking companies fortunate enough to work with Angela Sommers
Angela Sommers makes a stunning debut as a pushy fitness coach who has lost all her clients in a Beginners and Intermediate Dance Class at a gym run by Sarah Gregory. Sarah isn't pleased that this is costing her money and has a rather unique way of motivating Angela to improve her attitude and people skills by not pushing those who dread her classes. Angela's slutty attire is also reviewed and Sarah gives her a humiliating bare bottom spanking on the gym class floor. Watch Angela's cheeks jiggle and turn a beautiful shade of red as this hand spanking gets the job done perfectly!
2017 continued with much travel in the USA and Europe. Also AAA was still dealing with a tumultuous server change at the end of August, 2016. A sign the site had grown too large. The server change was a disaster and it killed income for a few months but by the start of 2017 this was a distant bad memory and now we were able to continue providing HD quality films and better in browser streaming which took hold in 2016/17 onward. Something special started to happen with AAA as it reflected the continued success of Sarah's sites with year on year improvements (apart from that August 2016 blip) we both believed in putting the profits back into filming yet more content… something which would prove a point in 2020. Now AAA was capable of larger productions, alongside Sarah's sites… something I once only dreamed of. By now I was spending more time with the redesign of the website color scheme from porn-red to teal/grey. It was only ever a project and my skills are only in HTML so I sometimes hate how the site looks even to this day, but it still looks attractive and the HD quality content is best viewed and seen on a larger desktop or tablet. However, we have both been looking at ways to improve the sites as we go into 2021.
We first met Miss Anna when she appeared as a top for Strictmoor academy – I knew that she was an amazing switch with a high tolerance for pain. For a few wonderful years, I felt honored to mentor her and got to spank her many time on film and in private, our films tended to be projections of what we got up to in real life, which made them so much more exciting to watch.
This is a special long play film that features Anna and John, who have a real-life mentoring relationship. John cares very much for Anna and she needs hard discipline when she doubts herself or puts herself down. They have never filmed anything publicly like this, until now. This is typical of some of the sessions they have worked through in private. Anna is an incredible woman, she often doesn't know it and although she has a great tolerance for more severe style punishments she feels every slap. swat and stroke. The reasons for her punishments are discussed briefly throughout but the focus is on "how" she is punished. There are a variety of wicked and nasty implements which she dreads and is familiar with. So John starts with a warm-up hand spanking, he wants her to reach her threshold with each style he uses. The over the knee spanking is more personal before she is placed on the ottoman, bottom up, for the various leather straps. Some are very stinging, others heavy and thuddy and the tempo is upped until she can take no more of each until he uses the long heavy duty "Hanks gunbelt". Anna needs to be warmed up thoroughly as the next part involves a large bathbrush and stinging paddle which cause her to yelp out. Check out her facial reactions! This really hurts and the message is getting through about the issues they have discussed. The finale features the anticipated caning. Two different Dragon Canes are used with varying tempo and severity. These strokes are some of the hardest we have filmed and they are applied to an already very sore red bottom! This will appeal to lovers of severe corporal discipline with over 30 minutes of action scenes, it really is one not to miss!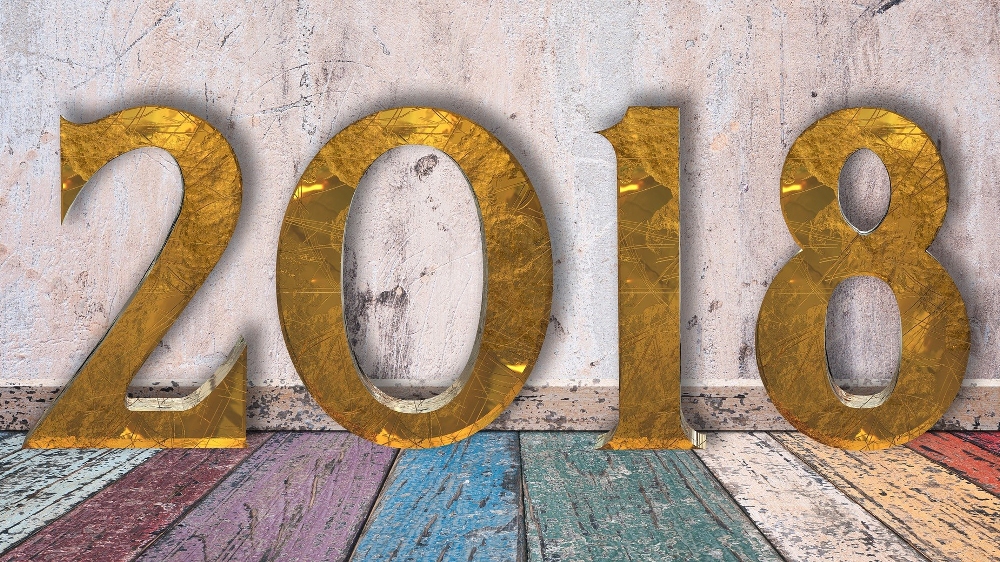 This was a special year for me personally, as I got engaged to Sarah on our vacation to Italy. Actually, I was nervous AF… but I guess it ended ok, right? This was a year we had a lot of fun, attending and hosting parties, and my last attendance at Fetishcon – where we filmed some great content, naturally. Filming this year was primarily focused on maternal discipline, wheelbarrow, and sexy F/F spankings as well as some very hard discipline and caning films. We were getting the best of both worlds as I was able to film UK and US performers making AAA truly transatlantic!
This type of film perfectly encapsulates what we made, produced, and presented in 2018. Filmed at one of the Las Vegas parties, this was a perfect time to meet such awesome people as Nuna Starks and Miss Elizabeth… if only my 2011 self could see how far the site had developed!
Nuna Starks makes a welcome return to Triple A, although in this scenario, opposite the fearsome maternal figure of Miss Elizabeth, maybe she regretted this appearance! Nuna has been nothing but disrespectful to her new stepmother. Away from her father's doting eyes, she has been mean, spiteful, and deliberately causing confrontation. Miss Elizabeth has had enough and in this showdown before bedtime, Nuna is about to discover her stepmom is not someone to be messed with! After a scolding about the hurtful behavior, Nuna is placed over her stepmother's lap and spanked, whilst still being scolded. She is rebellious and fails to understand the hurt this causes her father and new mother. A further harder bare bottom hand spanking starts to get through to Nuna. However, when the dreaded bathbrush is used, this wooden implement really does teach a painful… very painful and tearful lesson about poor attitude. Nuna is struggling, kicking, and crying as the brush does its worst. She is comforted at the end, sniffling and quietly sobbing as her new stepmom wants her to understand that she only has the best intentions for her father and for her! If you are into real maternal discipline scenarios, then this is one film you really need to watch!
2019, personally started off poorly for me… as I had an issue with US Immigration and was refused a visa so had to apply for a longer and time-consuming K1 Fiance Visa. Thanks to the incumbent administration and their somewhat xenophobic attitude to foreigners… being British meant little. What it meant was I did not visit the USA at all during 2019 but Sarah did manage to film content for me in my absence. Of course, I prefer to be there filming or directing, it is what makes AAA (for me) but with some of the amazing talent that Sarah had in the USA, the site still had killer content and I concentrated on filming in the UK more aggressively again for AAA and our other sites. Sarah and I were not parted for long as she was able to visit me in the UK… and we traveled to see our friends in Spain (Zoe Page and Michael Stamp, naturally). We also got to travel to Israel and Canada (Toronto), I also managed to fly to Aruba for the annual December meet up there and to plan a trip to Mexico for the start of 2020. However, if we thought 2019 was bad… something was coming out of Wuhan that would change the coming year in ways we had not imagined.
Due to the fact that I was stuck in the UK, it meant I got to meet Zoe more often at Dodgy Dave's and also film with Lucy Lauren, an incredible young lady who helped make some delightful films for AAA… this was her first and the start of a new AAA Airline series (yep, another uniform fetish checked off!!!)
We have something special for you as we introduce a new spanking series called " Spanko Air". This is a kink-friendly airline, employing staff that understands particular fetishes that they and their fellow passengers are comfortable with in public. It has proved very popular with customers so the demand for quality trained staff is important. This is where we start as ceratin standards have been slipping with one individual who has been turning up late for training, work evaluations, performing poorly on the job, and so on… but this is precisely what Lucy Lauren does (making her amazing debut appearance at Triple A). She has been taking advantage of her friend, roommate, and fellow employee, Zoe Page. Zoe is her superior at work and has been told to deal with Lucy appropriately when they return from their latest flight for the day.

Lucy's Disciplinary Meeting means that Zoe has been asked to punish her, or she will be in trouble too. It's a little embarrassing for them both but Zoe is professional and takes matters into her own hands after the initial scolding. Then Lucy is placed over the desk for the start of her spanking punishment. As well as poor attitude, laziness, and rudeness to passengers, it appears Lucy is also wearing a thong! This is forbidden and quickly removed as her bottom is reddened with a hard hand spanking. Management has insisted they be able to hear and then inspect Lucy's bottom afterward, so Zoe ensures Lucy's bottom is thoroughly tanned with an additional leather paddle that she uses without mercy. Poor Lucy, her bottom is so sore at the end, it is just as red as the neckerchief she is using to dab the tears from her eyes. Zoe is pleased with her work, leaving a very sorry Lucy rubbing her swollen red cheeks as she waits for the inspection by senior management. Welcome to the new series of Spanko Air, a colorful, authentic uniform spanking feature that we are sure you will enjoy.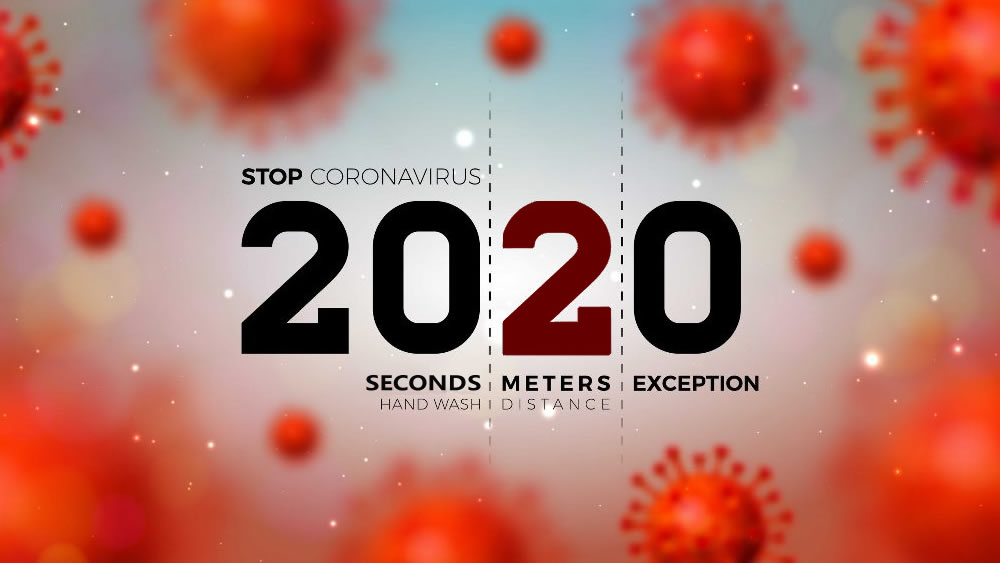 The year that everyone would rather forget, 2020! Masks, social distancing, and washing hands properly… all because of a virus called COVID-19. Having friends and family as well as myself who might be at risk, we took this seriously and we discovered throughout 2020 how stupid some people could be. I did make it over to the USA in early February with my K1 Visa in hand… after I had visited Mexico in January. We traveled to Las Vegas and the West Coast resuming our usual jaunts later that month. Unknown to us and everyone else in February was that this was to the last time we would film with out-of-state performers for the rest of the year. Luckily, we had a lot of content filmed over the years, in fact, we could have stopped filming and still be able to upload the sites with fresh new films weekly for at least a few years! So that is precisely what we did throughout 2020, kept updating the sites as normal. We also did make some content at our house with friends within our COVID-Bubble… but on a reduced basis.
This film features 2 special ladies that mean a lot to me, and this was the last filming location before COVID stopped us. So for that reason, check out Miss Bernadette (in her famed evil nurse role) and Clare Fonda, being, well… Clare Fonda! LOL. Enjoy!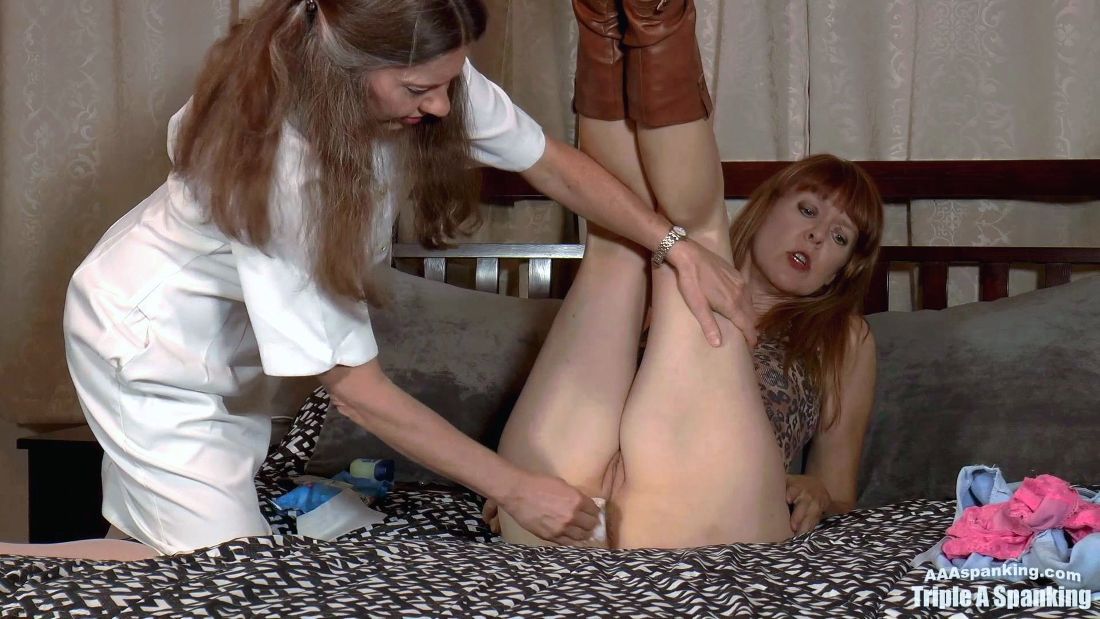 Clare Fonda (aka Jamie Foster) is back at the Halfway Hostel for Fallen Women seemingly not learning her lesson from her last detainment at this austere institution. Unfortunately for this skanky hoe, Miss Bernadette remembers her all too well and decides to pay her a visit for her re-induction. She decides to have some fun with this dirty slut, and plays the part of a nurse who informs a nervous Clare that she needs a full inspection of all her "no-no parts". Bernadette cleans her pussy and anus with several wet wipes before declaring the air is safe to breathe before giving her a rectal temperature taking which Clare finds especially humiliating! This wouldn't be a Halfway House punishment without "Nurse" B brandishing a mean-looking leather paddle and she ensures the poor inductee's bottom is a bright burning, shameful red before leaving her alone with her chastened thoughts and an uncomfortable night's sleep on her tummy!
So here we are in 2021, it's been an eventful 10 years at AAA and the site is virtually unrecognizable from the humble beginnings with 26 films… now boasting 555 at the time of writing. Thank you to everyone who has supported our hard work over the years and here's to the next 10 years. I have absolutely no idea how we will look in 2031, if we are still around… but I think we have proved to those that have supported us with various Loyalty Memberships, we have been worth it! Thank you, everyone… and Happy Birthday, AAA.