I have a busy day here tomorrow, so watch out for a ton of new content. In the meantime, I thought it was time to catch up with this site again and give you a special preview of a hard discipline punishment that Kajira at Real Spankings Institute recently received off the Dean, Mr Masterson. Punishments in his office are often severe and performed without compassion – they are carried out, that is their purpose. Whether you like this section or not, (I do)… I think it serves a purpose! I admit, not all the girls are perfect "girl next door types" but they are REAL students and girls from the neighborhood studying and getting by in Denver/Colorado and its various academic institutions (I know this because I had been told by a few girls I know have worked for Michael) It's a great way to get raw real talent… unfortunately, maybe because they are so close to the Rockies, the girls are addicted to inking themselves through sheer boredom in winter or the fact they are in the middle of nowhere outside this great city! To my tired old school British eyes… I'm not a fan per se, but I usually put that aside and admire the hard punishments that the girls submit to and they have a beautiful quality about them with a fascinating demeanor you don't find at other sites!
So let's check out the latest punishment of Kajira (see below)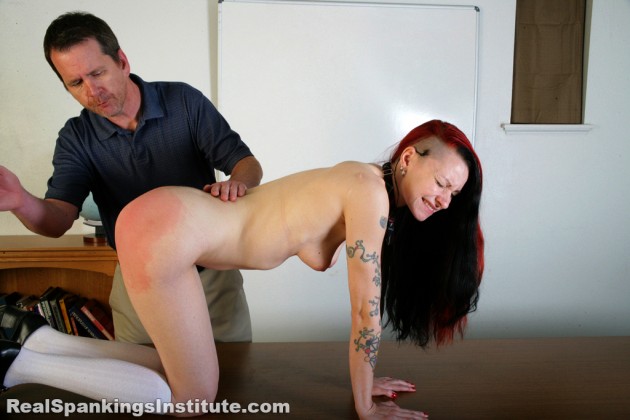 Kajira is placed on all fours, fully nude, on the board room table. The Dean enters and spanks her on the bare bottom with his hand for a VERY long, severe punishment. He leaves her bottom to cool before he a second punishment.
The Dean returns and lays Kajira over a small pillow, with her legs wide in a very exposed position. She is strapped hard on the bare bottom and left in time out, propped uncomfortably on elbows and knees.
Check out the full HD film of Kajira's sore red bottom strapping HERE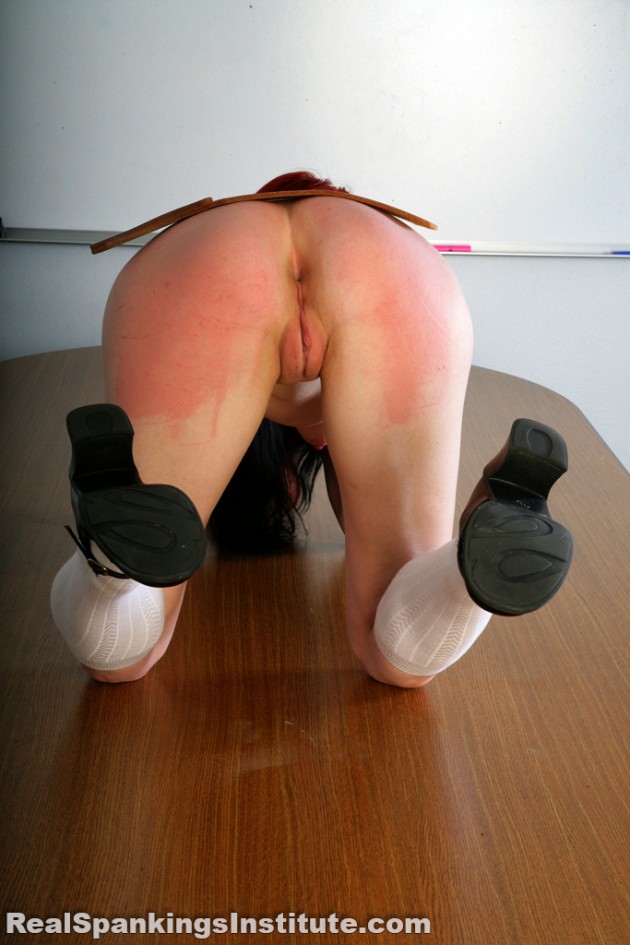 Don't forget that you can view this site as part of the massive RSN Pass giving you access to all their sites with daily updates and some of the largest archives of hard spanking materials known to man… all for a fraction of the combined cost! CLICK HERE


Don't forget that time is now running out to ensure your REGISTRATION is made!
Click HERE of the banner below for the website and the full info on the party events

Also sponsored by The Teen Spanking tube – Now back with HTML5 uploads!
(Promotional clips & more from producers you might not always see!)