This is not strictly a spanking update today as such, but every now and then, I just have to let you know what I also view on my spanking days off and this site is my first stop. I could gush on all day about this teenage beauty site, it's probably one of the the best known sites on the planet and for good reason, ladies and gents, I present to you MET-ART.com
I'd not normally promote it here, jeez, they're huge enough as it is, but in my recent experiment at my latest site & blog TEEN-SPANKINGS I had some nice email feedback off the stunners there (sharing a few pics of some of my fave girls) so I decided today to do the same here only I found something even better as I am able to do the galleries below via a TRIAL OFFER they sometimes promote, which is $10 off the normal price, so you can pay $19.99 for the whole month instead of $30 – you still get a whole month and you'll need it, so seriously, if you are into the most erotic pics of teens from all over the world showing us what they're made of, including some utterly amazing tushy shots, then check out the galleries below to start with! I could be all day here waffling on, but their intensive tour pages from these galleries should let you know just what you'd get to see!
Apologies to spankos who aren't into this, but from what I've seen, most of us don't mind admiring genuinely breathtaking natural beauty, and these photographers are among the best on the planet to capture the spirit of these girls..go enjoy! I included these galleries as the girls have amazing arses as well as what else they are made of!!!

Fresh faced teen Mila enjoys showing off her feminine charms! Mmm
Jaclyn, Melisa and Rene are the 1st 3 girls below (Will cause TROUSER AROUSAL!!!)

Feeling uncomfortably aroused? Good, then feast on Lilly, Ornella and Venere!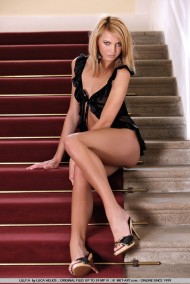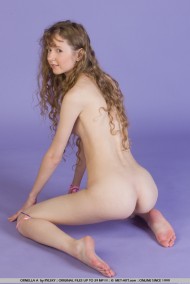 Now remember that the above galleries (if you click on SIGN UP) will lead you to the reduced membership fee!
The links below are the normal links but you can still check out the amazing galleries shown, my advice would be to then go back to one of the galleries above and sign up there, seriously, you can't go wrong with a reduction like this! 😀
Here is one dusky beauty I have from my own archives that I wanted to share with you, embracing girls from all over the globe, here is Marika, beautiful name and a beautiful girl, imagine her over your lap, bare buttocks fully exposed and her delightful pussy poking out from behind as you drink in the sight of that then tell her she is going to get a good old fashioned spanking because she's a very naughty girl! Oh boy…. *drool*

Back later with more spanking news and updates
If you can't wait, check out my latest post at the Teen Spankings Blog (click on the image below for a super update of gorgeous fresh faced cheerleader, 19 yr old Marie spanked by Amber!), Regards Chief.