Hello everyone, I am going to be a little intrusive and show you some fantASStic stuff today featuring a rear view perspective of girls punished in their most vulnerable position and parts, exposing those delicate female flowers and not even something as private and almost forbidden is spared when these beautiful ladies are spanked (or even caned across their tiny puckerholes, which I have to admit is a real turn on for me from my aching eyes!)
So to anus caning specialists – SpankingServer.com and you can check out what Peter and Heidi are capable of when the right girls come along and offer up their most holy of holies for punishment! I have only ever once caned a girl on the anus and although you must be more accurate and less severe, you don't need to thrash the living daylights out of that of her hidden area as it is so sensitive (there are more nerve endings here than anywhere else except for the obvious sexual parts, so this is why it's important to be careful!) – However, from my own experience and talking to models, some girls really get off on this extreme pleasure and pain… I have to tell you… from the spankers gaze… so do I! 🙂
Some recent representative images from films now in HD showing at SpankingServer.com
 You can check out more unique punishments carried out at SpankingServer HERE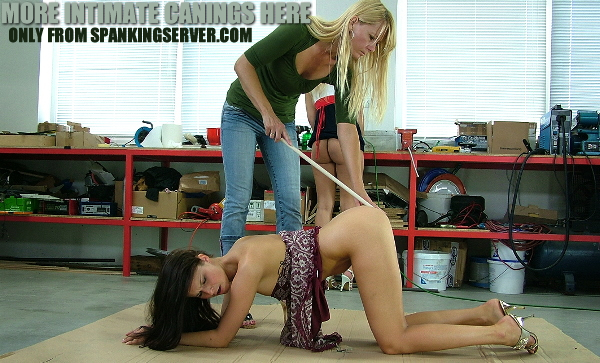 ****************************************************
You can't get more intimate than spanking and diapering a grown girl, with her sore bottom aching for some soothing cream afterwards… however, before this is allowed, in the film below, beautiful strong Amazonian girls like Ariel (shown below) get the full submissive treatment from Clare at her NaughtyDiaperGirls.com website – I watched this film again earlier, it's a classic amongst the adult baby girl niche as far as I'm concerned as Ariel accepts her diapering even though she is embarrassed that Clare can see everything… as do we, then she's given the soothing cream afterwards with much red bottom rubbing!
MORE diapering, baby play, crib time and more grown spankings available HERE
*******************************************
I have to cut this update short today (sadly) as I have to sort out my rather annoyingly complicated accounting for the tax assessment, so rather than get into trouble with our dear tax man, I shall be sorting this out, unlike some idiots I once knew. There are 2 things certain in life… "death and taxes" oh and maybe a third, if you're naughty and I'm around, you'll get a spanking 😉
Laters, Chief.