Today I thought I'd feature some different websites which you'll see more of on a regular basis. Especially one to which I have a new membership right now… so enjoy all the sites showcased today, I promise a membership to any of these will not leave you disappointed! I hope you're all having a fine weekend!
Boss, I'm Ready to Have My Ass Strapped
This dreamlike fantasy spanking film takes a beautiful young woman to a resort where she reports to the Executive Suite for a hard, 50 lash strapping and then Penalty Swats on her bare butthole. She moves across the resort while she imagines the leather biting her naked bottom up high in the air. She walks slowly, upstairs, down the hallway, and into the suite. Sage quickly gets down to her sexy underwear, masturbates, then it's off to the bathtub for a bubble bath before she reports to be strapped. The strapping is slow, hard, and mostly on the naked bottom. This film is highly erotic and the look of her beautiful bottom being strapped is glorious!
To view MORE of Sage Pillar – go to Worst Behavior Productions

East European beauty, Lola, experiences a humiliating punishment, tethered to an infamous Server contraption. This time it is to hold her in the Diaper Position. Peter crops her bared, exposed bottom and private parts as she takes the stinging punishment. Afterward, she is unshackled and allowed to caress and inspect her sore, marked cheeks.
Lola features in many updates at Spanking Server
Naughty Babysitter Anal Hook Discipline- Ashley Lane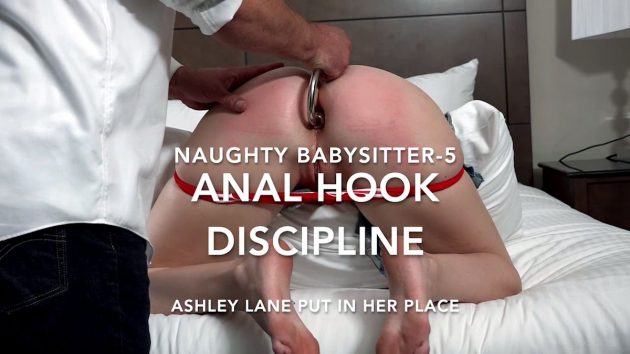 Defiantly clenching her cheeks leaves him no other choice but to deal with her rebellion. Determined to teach her a lesson with a large stainless steel anal hook. Her Tightest naughty little hole will be stretched and punished to put her in her place. Further caning adds additional discomfort to her predicament. Removing her top she is completely naked for the remainder of her discipline. A thick paddle punishes her cheeks as she sobs.
See more films like this at Assume the Position Studios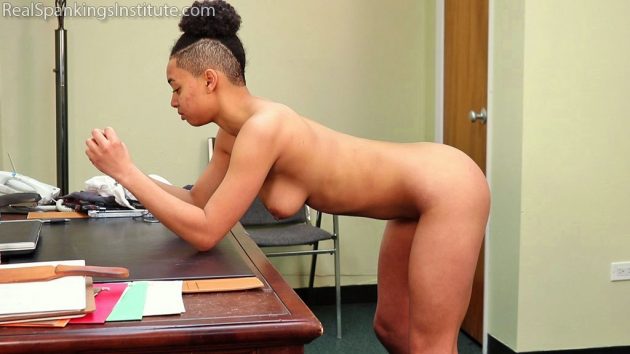 Arella is in the Dean's office, waiting naked. She has been strapped by Miss Betty, so she will receive the same punishment from The Dean. She is bent over and strapped naked. The Dean decides he is not done with her and leaves to find another strap. He returns with a heavier strap, and applies it to Arella's bottom, leaving her bruised and sore. He then tells her to put her uniform on.
See more real punishment scenes of Arabella at Real Spankings Institute