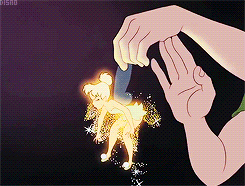 Hello again. I get so addicted to making Spanking GIFs – I love them. I know that Sarah and I had fun comparing what we made when I showed her how to do them… I think in essence they capture a moment in time and you can see it played out… again and again, like yesterday's mesmerizing hand spanking of the lovely Audrey Sugarsmak's bum! Oh my, I really could watch her bare jiggling bottom getting spanked non stop! But I digress… another girl who has an awesome spankable butt is Casey Calvert, and couple that with her dressed as a schoolgirl in a yellow Gingham Dress and it really gets interesting. This is a traditional father/daughter style spanking with just a stern lecture and plenty of spanking including Daddy's belt which is waiting for her at the end of her punishment. This video is now available as the latest update (I forgot to mention it here before) – there is, of course, another NEW film coming out tomorrow… but you will have to wait and see who it is… it's of a girl not seen at AAA Spanking for a while and it was one of the older films not put out. I watched it earlier and decided that it *had* to go out sooner rather than wait even longer (it was made over 3 years ago!) – & I digress again… so heeeeeeere's Casey!
Beyond Disappointment – featuring Casey Calvert
Daddy was waiting for his daughter, Casey, to return home from school. She had already been grounded for previous infractions & punished for them so returned home in a timely manner but this day she would find out he knew something far worse which she had been keeping secret. Her mistake of texting Daddy instead of her boyfriend (in error), with highly inappropriate sexual acts she was recalling, meant that this awkward situation required swift & humiliating punishment. This time Casey would get spanked over daddy's lap without the protection of her panties, with a hairbrush & his belt that he had ready for her! This would be one punishment that Casey wouldn't forget as you will see how this domestic discipline session brought her close to tears from the pain & sheer humiliation.
This film is also available as a one time download from the Clip Store located HERE

The scene below was taken from a special long play movie (of which there are many) at Girl Spanks Girl – this was in the "Discipline" section of the website and you may recognize the type of storyline as it was a special custom video, made long before custom work became far more prevalent nowadays. This has a great script, storyline and some neat camera work as you'll see when you'll feel involved watching as poor Beverly thinks to herself whilst being lectured and you can hear her thoughts. A nice touch!
Punished Schoolgirl – with l-r: Beverly Bacci, Lana Miller & Clare Fonda (below)
In her last scene as a bottom, Beverly Bacci took a hard spanking from her Principal (Lana Miller), to the point where she was driven to real tears. She was lectured, then spanked long and hard with hand, hairbrush and a heavy, wooden paddle. Finally, she received a spanking at home (a spanking at school would always mean a spanking at home too!) from her mom, played by Clare Fonda… who, at the time, also made one of her last appearances for some time. So this movie was a bit special in that it saw an end of an era with Beverly spanked as a bottom! This movie had also been remastered and enhanced for better viewing quality.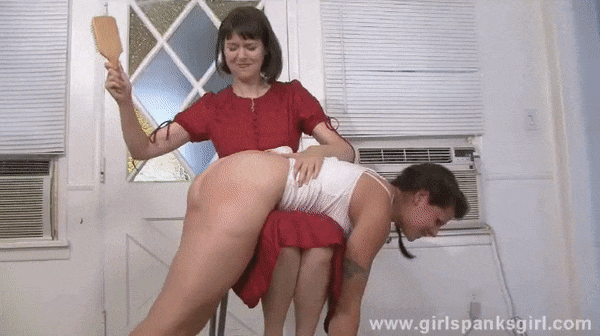 Girl Spanks Girl is a massive site in its own right (easily the largest single site within the CF Pass network) but it is also available as part of the Clare Fonda Pass giving you up to 5 sites together with one set of codes for a fraction of the combined monthly cost! CLICK HERE or on the banner below for more information.

Finally today, a site I haven't covered in a while, through sheer volume of work and travel (of course) … but it is definitely NOT forgotten. Check out the newest girl, Tara, who currently features as yet another foul mouthed, bratty model for Bun Beating Fun – You'll see her get a good old fashioned lesson in discipline and manners!
Tara – now showing at Bun Beating Fun
This is what the good folk at BBF had to say about Tara:
"Not long after prancing through our doorway, Tara's behavior was such that she found herself unhappily sprawled, bottoms up,
across our man's lap. Upon taking a firm grip of the young lady's waist, he then raised his right hand whereupon he focused his
gaze upon the anatomical center of his immediate interest. And oh… what a fine, fine sight it was!"

Animated GIFs are fun! 🙂 🙂 🙂