There's plenty of variety today and the first new update features a stunning debut for Chelsea Pfeiffer at AAAspanking.com basically thrashing & humiliating Sarah Gregory. This was a pretty dark film and something they both wanted to film…. Sarah has worked with Chelsea many times in the past but this was a little different for them both. It involved Sarah trusting Chelsea at times as she was blindfolded part way through and couldn't anticipate the various tortuous punishments given to her such as the leather paddle (oh, and it was NOT soft, by the way!), the riding crop… which Chelsea used very hard at times, a flogging and of course old fashioned hand spankings and strappings! It was bad enough that Sarah had to endure this for 20 minutes… but stripped naked and then treated like a piece of meat too? I almost felt sorry for her… Check out some images below and the full explanation of how she ended up in this precarious situation in the first place!
Showdown session – starring Sarah Gregory & Chelsea Pfeiffer
Sarah Gregory had been sent to a domestic discipline therapist (played by Chelea Pfeiffer in her debut role at AAA) because Sarah had always got turned on by her boyfriend's spanking even when he was actually trying to scold & punish her for real. This obviously meant she wasn't always learning her lesson & becoming more of a brat! He left her in Chelsea's capable hands & poor Sarah faced a rather humiliating 20 minute session in which Chelsea used all the associated things Sarah had derived as pleasure then turned them against her. She even blindfolded her, stripping Sarah of her dignity… & practically slut shamed her in her first visit. Sarah quickly learnt that it was better to be a contrite young lady rather than a brat when she had misbehaved to avoid more spankings like this!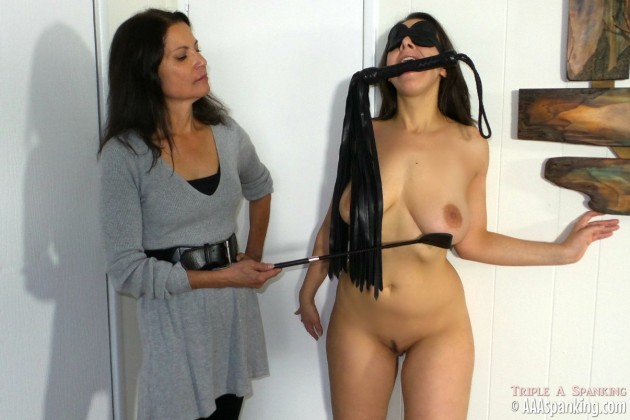 This film can also be viewed in full – at both AAA Clip Stores – (see below)
How time flies! This was made much earlier this year yet with all the hectic update schedules only now was the time it came out! I know that Sarah has an awful lot of footage to work through at Triple A… including many of the pre edited films made in the UK which will all come in between the more recent films such as this one (some are 3-4 years old!). Trust me when I say that the variety is good… and I have just seen the update schedule for December… it is AWESOME! A fab mix of severe and interesting spankings starting with one of Erica Scott's most tearful online films in a hard real punishment that you will just have to see (remember she HATES wood!) – There will also be one of the hardest double canings at the site plus a Xmas Video this year that always goes up in full! Lots to look forward then!
MORE SPANKINGS TO COME!
Next week Erica Scott really feels the full force of a jealous partner's rage!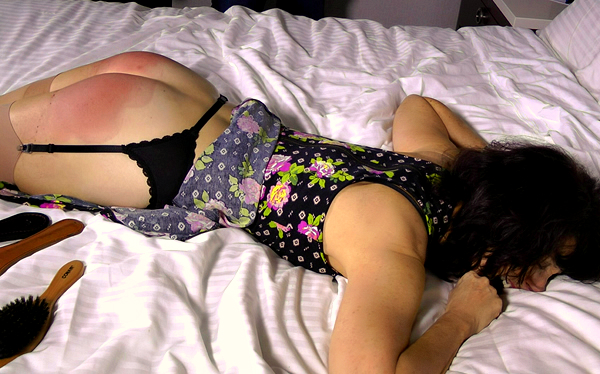 If you haven't already… please DO make your nominations count… I am still woefully short of nominations for blogs (both categories) and best Male Spanker.