Hello everyone… here is a quick spanking image update to brighten up your holiday Sunday featuring a new girl by the name of Crystal Clark coming out any day now from those no nonsense bimbo spankers extraordinaire at Bunbeatingfun.com – I was given a quick sneak preview of this butt jiggling spanking and this tearful girl gets what's coming to her in their finest tradition of hard no nonsense OTK hand spankings mixed in with some added humiliation, snivelling and timely ass grabbing… Crystal was made for this part… and this perky girl with a very spankable butt is very addictive and must see viewing!
Crystal Clark – the new model spanked at Bunbeatingfun.com
This is what the good folk at Bunbeatingfun had to say about their latest model: She calls herself Sexy Crystal Clark and sexy she most assuredly is. But naughty too she was, as in very, very naughty. She was late, she spoke ill of our facilities and she even insulted the photographer's dog! But that's okay… problems are opportunities. And this was one opportunity that was far, far too sweet up pass up!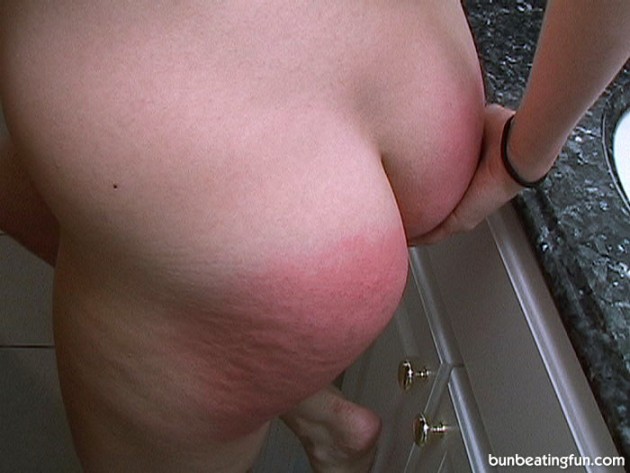 These are the girls that your mommy warned you about. Wicked, wicked temptresses each and every one and not a one here who has saved herself for the marriage bed (her own that is). These are bad, bad girls, the sort who are not only quick to say the "F" word, but do it!  You may rest assured, ladies and gentlemen, that tardy though these spankings may have been in coming, each was administered with the pitiless ferocity appropriate for truly shameless miscreants such as these.

You are invited to peruse these samples of their work HERE knowing that you will appreciate the passion with which it was executed.