I hope you had a great weekend, everyone. Another week and a chance to review this naughty film from a few years back! Ashleigh and Isis are 2 girls who have worked together previously and they look perfect side by side, Ashleigh's blonde locks and deep blue eyes complimenting gorgoeous sultry brunette, the dusky Isis! I'm not sure, but this might have been the first time they were paired up, whatever way, these 2 girls got a damned good slippering, dressed seductively and barely out of their teens!
Isis & Ashleigh have to both face the slipper for their slutty behaviour!
Click on the image below for a special free slippering clip!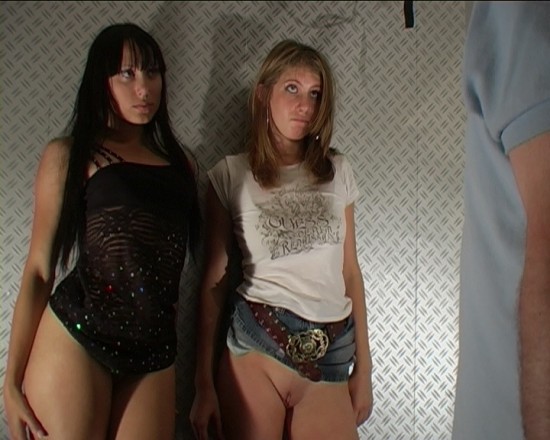 Ok, ignore the messy design of the Fetishflixx front page (you'll have to view it now, eh? heh heh) all I'll say is green text/images…."hello???" (I think whoever is updating it is on medication) however, what matters is the content and as you'll have seen above these 2 girls are worth every spanking penny of the membership – especially those longer term deals that FetishFlixx is known for making viewing all the many movies now inside their archives!
**** NEWS ANNOUNCEMENT ****
I have discovered that there's another site with a short term trial offer and this one is worth the effort as it is at HDspank.com – this is the site that contains approx 100 Gigs of only High Def spanking content.
CHECK IT OUT HERE AT THIS LINK
Ok, before I go, I had to share this with you as it's in my head and I've been driving the Missus MAD, driving her totally insane with my peter Griffin-esque "BUTT SCRATCHER? Butt scratcher…. BUTT Scraaa-tcher!" chants (all will be revealed from this family Guy clip below!
BUTT SCRATCHER!!!!

Get your butt scratcher here, Regards, Chief 😀