Something short and very sweet from me at the end of this weekend… how did I miss this one? Sarah Gregory has kept this one quiet… a very naughty, sexy spanking film with something I like to see in a movie like this… 2 cracking girls, some smutty sexual play and spankings and orgasms! Just so everyone is happy! The lucky girl on the receiving end is fetish and porn model, Candle Boxxx whoI remember seeing at the Clare Fonda group of sites a couple of years ago (I'll post a couple of links to her materials shot with Clare at the end of this post below… but let's concentrate on Sarah's magnificent efforts (see these images):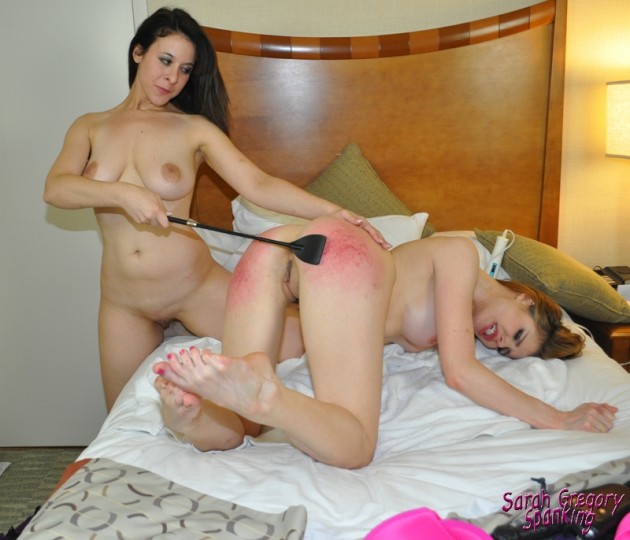 Candle Boxxx has three squirting orgasms in this super HOT spanking film!!! Candle and Sarah finally met at Fetish Con 2012 after being fans of each other for some time. Sarah knew that Candle was more into the porn side of fetish and wanted to shoot a video that included some more erotic girl-girl action. Who better to do this with than super hot and sexy Candle? Right away they had great sexual chemistry. After some kissing and touching, they got right to business. Sarah spanked Candle, Candle spanked Sarah, then while Candle uses her Hitachi, she is spanked to squirting orgasm, THREE TIMES!!!
Do not miss this film, worth the membership alone… but there's heaps more to see for members!
*************************************************
Candle can also be seen at Spanked Sweeties where she enacted out childhood spankings and fantasies thanks to Clare and the Cameraman! & check out that trademark speckled red bottom – wow! HOT!!!
Spanked Sweeties is part of the 5 site Clare Fonda Pass network
****************************************************
My love of schoolgirl spanking films got me checking out some older movies like this one you can see below… remember Rebekah in the blue skirt? Don't miss this old classic, some of these films stretch back well over 10 years so are not always the top quality we expect nowadays, but I often like these films as you get some great storylines and there's a sort of innocence to it all as website work started to take off in 2001/02 as the technology of the internet and connection times started to improve!
This movie is called "Caned into the Record books" is about 50 minutes long and has lots of gratuitous spanking and caning scenes between the girls as they wait out their detention a bit like "The Breakfast Club" film from 1985 (remember that one? A classic!!!)
Check out this film which you can download HERE
*****************************************************
 Check out the image below, I saw this on some random Facebook page and it made me giggle 🙂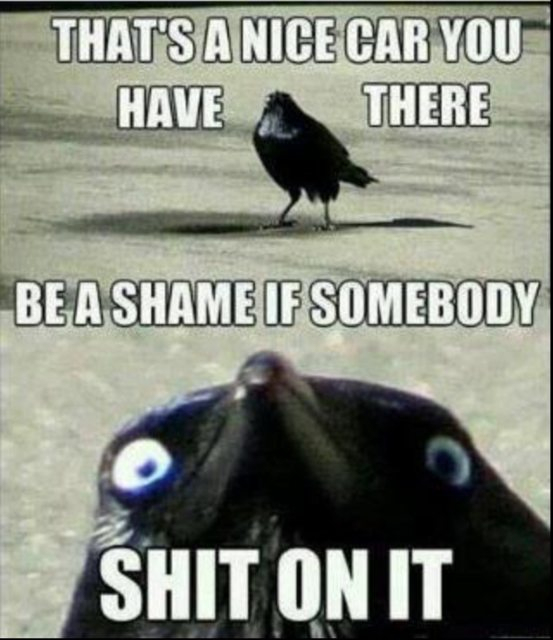 "heh heh!" Goodnight everyone!