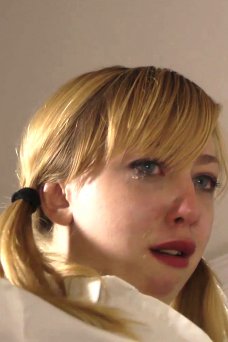 There's a new film available at SarahGregorySpanking.com with Mandie Rae and myself… there were some pretty harsh scenes we shot but one we both wanted to do. Mandie needs to cry sometimes and a good hard scolding and caning will easily do that to her! She got into the mindset of a poorly behaved young madam all to familiar to her… so I had my work cut out to whip this girl into shape over various punishments as you'll see below. In the end though… in her proper attire, the tears came and she got some reassuring hugs that it would be alright in the end!

THE BRITISH DISCIPLINARIAN
Mandie is out of control and has been sent to John Osborne, a well know British Disciplinarian. She is to stay with him until she truly feels remorse for her bad behavior and changes her ways. She is made to change out of her slutty clothes and into a proper uniform. She gets multiple spankings throughout her stay, hand, hairbrush, strap, and cane until she is sobbing real tears.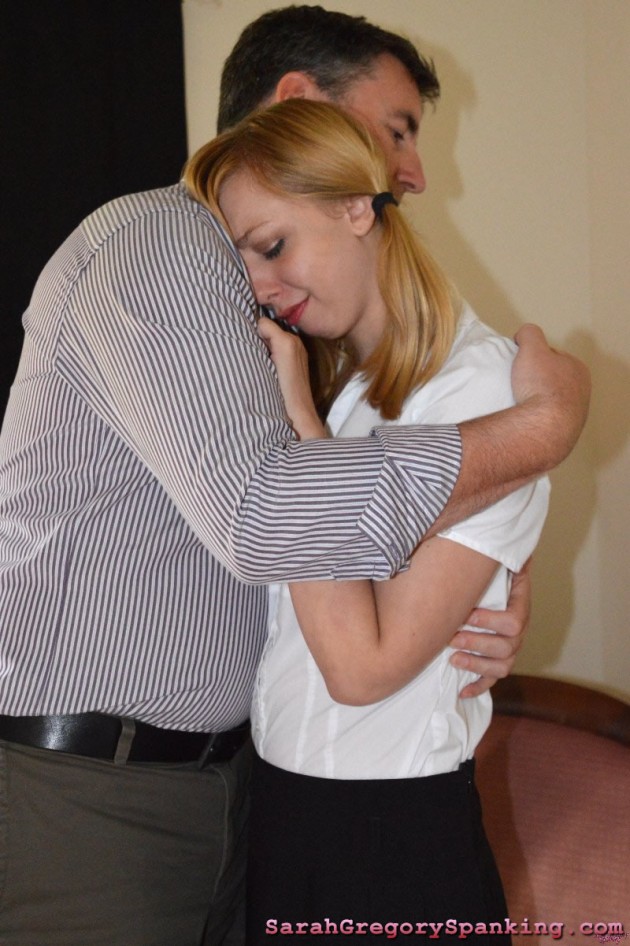 See MORE of Mandie Rae at Sarah's site HERE


If you liked this Mandie Rae punishment: You may like these featured below

From Northern Spanking – this great caning film of one of my favorite play partners… Rosie Ann. She was just 18 when I first met her and she was this age when this film was made (unbelievable – as she was kink mature beyond those years!) I think that is what I love about her, she is curious about many things and willing to try out a lot as she explores her own identity… and I was present for this filmshoot for Paul Kennedy – He told me this was his last big one in the UK and he had found a mad place in Derbyshire… where many spanking producers, myself included, (in the past) would go. I think it is because the Derbyshire Dales are very touristy and so have more accommodation packages and choice if we don't film in a private house of someone we know, we rent one out instead. We did this last year (around June, I think)… I say "we" (it was a shoot for Northern and I was just helping).
Paul told me how he had wanted to film here, it was a timewarp of a place, perfect for playing out sets and films of the 80's… it was a little rundown and the basement was damp, in fact this room where Rosie was filmed getting caned was so musty I think we filmed twice in there and got out quick after (it probably didn't help my developing asthma at the time, lol). There was a huge coin operated sauna in the room as well… which really smelled mouldy and none of us tried it out! I'd have loved to have filmed there big time as there were so many rooms and the dining area had a massive long table which we didn't use, as we just plonked all our cam gear and laptops etc there and did some work in between takes. Anyway, I am digressing, this was a perfect set for a 1980's style theme which Paul loved and Rosie really did look the part as you'll see below!
A bad place for Good Girls
A bus station is a bad place for good girls to hang out! When eighteen year old Rosie Anns parents got a call from her best friends family, letting them know that the girls were caught hanging out among the crowd of delinquents there, Rosy was definitely in trouble. Like most girls her age in the nineteen eighties, she was no stranger to getting her bottom smacked but, this time, she was in bigger trouble than that. This time, she was going to get the cane.
Having mostly been a good girl, Rosie had never been punished this way before, and she was scared and nervous from the moment she saw the thick, rattan implement. Being mostly good, she did not protest against the punishment she knew she deserved. Her round little bottom was soundly spanked until it glowed red through her white school knickers while she grimaced and whimpered. Then she was ordered to kneel up on the bed, presenting herself for the harsher discipline she required for being such a wayward, naughty girl.
What followed was a hard caning, with each stroke biting into her tender cheeks and making her lunge forward, trying to escape the pain that never seemed to stop growing. The strokes were hard, and they did not get any softer when she whimpered and cried out: she needed to learn a lesson.
Once Rosie had been properly beaten, she collapsed on the bed, her red and swollen bottom sticking up. Rosie promised that she will not be caught in the bus station again. Hopefully, she will not need another visit from the cane!
CLICK HERE TO VIEW THIS LATEST HD FILM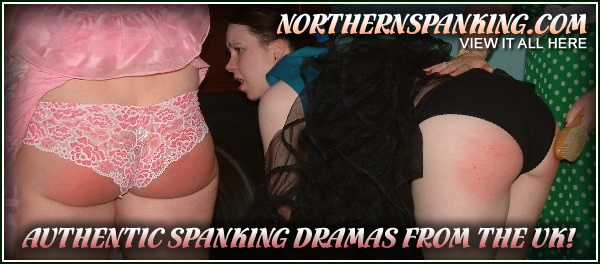 There is always a way to stop girls smoking… I hate it – especially indoors! So this stars cute Dutch girl, Sammie. in Mike's unique aversion therapy… as you'll see, she isn't too keen on smoking after this! Images taken from the film at Real-Life-Spankings.com
This is what Mike had to say about the 1st part of her punishment: Sammie came to me with a tale of woe. The little rebel went to a pub and decided to smoke which, as we all know, is illegal and when the owner told her to stop, she continued. The result being that he threw her out of the pub. I decided to give her one of my special stop smoking spankings, a sound bare bottom strapping and a sound OTK bare bottom birching.
SEE THE FULL HD PUNISHMENT FILM HERE


… Don't forget. Like this party, everything's
… in Texas!