Just a quick round up from some great spanking action for you today! I hope you are all having a great weekend wherever you may be! First up is a film I remember well, since I was helping with this… it comes from NorthernSpanking.com and from their description (written by Alex) this was a far more personal experience for her than I had imagined. I'm also glad she liked the infinity curve of the place we had chosen, as it lends that air of "austerity" and focuses on the action… in this case, a strict no nonsense authentic schoolgirl caning scene! Alex describes perfectly what it was like (although it was 2 years ago, not 3 – that this was filmed!)
Hi from Alex! This film is a very to the point, austere punishment film, in which I play a very passive school girl accepting a correction which has now become routine to her: twelve hard strokes of the cane across first her tight fitting school skirt, then her full bottomed knickers and finally, her bare bottom. I seem to have a habit of getting myself into trouble, and don't make any protest against the discipline I receive at all. It would not be much of a stretch to think that, just maybe, I was getting in trouble on purpose in order to find myself bent across a desk.
Because this film is shot on an infinity curve, it has a fantasy-like feeling to it. Its fitting, since this simple and straight forward scenario is an extremely good representation of one of my biggest fantasies. I have always loved strict and traditional English school scenes, and this was one of the first times I got to bring that to life: this was filmed three years ago, during my first working trip to England. Coincidentally, its also the first time that I was ever caned in England. I remember being a mix of very, very excited, but also shy and nervous when we filmed this, hence my very quiet demeanor on camera! I hope you enjoy! Alex.

At Firmhandspanking.com Spanking couple, the Stocktons, are next up and I love seeing these 2 together. They have a real onscreen chemistry and it allows for some great bratting from Stacy at times but ultimately handsome Jonny always gets his way in the end! See their latest fantastic episode in the Truly Madly Deeply series
Stacy Stockton spanked and whipped bare for throwing out a private letter
Stacy Stockton's jiggling bubble butt is soundly spanked and whipped by irritated husband Jonny in Truly Madly Deeply. He discovers that Stacy threw out a letter from his sister which he hadn't even read, because she doesn't believe his sister approves of their marriage. Two red buns shows just how wrong Stacy is!

Finally, here's just a couple of reminders of what you can expect from sites that LOVE OTK spankings…
Bow's first spanking – from SpankingSarah.com
This was the very first spanking experience for the lovely young Bow Jangles. When she came to see me she was very nervous, not knowing just what to expect but ready to take whatever I wanted to do to her. She tells us quite a lot about her need for a spanking and punishment before I get down to, well getting her knickers down and giving that beautiful bare bottom a real hard spanking. Lovely film with a great and very naughty girl.

Spanked or Expelled – from AAAspanking.com
Ashley Graham was constantly in trouble and becoming uncontrollable as no detention or simple punishment was effective in curbing her poor behavior. She was summoned to meet Principal Carissa Montgomery yet again. However, Ashley faced the prospect of being kicked out of school as well as the promise of a more humiliating spanking punishment with her panties pulled down and shamed into learning that her poor behaviour had many unpleasant consequences. This was what Ashley secretly hated, the thought of being treated like a nauseating little brat not worthy of anyone's time and given a series of humiliating spankings… watch Miss Montgomery teach her pupil these harsh lessons in discipline or face the real prospect of expulsion!

Pestering for a spanking – from SarahGregorySpanking.com
Sarah is really wanting a good girl spanking from her man but he is busy working and updating his website. She keeps pestering him until he gives in and gives her the kind of spanking she wasn't expecting, however….she is so irresistible that her wetness in the below regions force his hands to wander, thus making it difficult for him to really discipline her with a hard spanking. Denying her sexual gratification though aching and turned on is more of a punishment.
This is part of the better value 2 site Sarah Gregory Pass – CLICK HERE for full details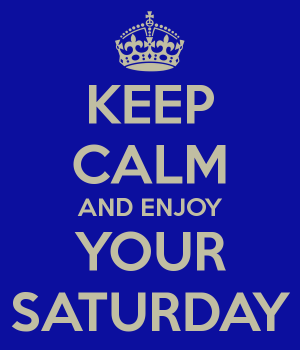 WANT MORE SCHOOLGIRL SPANKINGS?
CHECK OUT THIS LATEST POST AT MY OTHER BLOG HERE