I have some old and some new spanking updates for you all today as we head into yet another weekend!
Here is something different and I know I never reported on this in the past so to many of you, this will appear new… but is typical of the fantastic archives that makes up this wonderful site so please check out the very first time that Caroline Grey appeared at NorthernSpanking.com (below)
Personal Assistant to the great Stephen Lewis was never going to be an easy position to maintain but Caroline was never quite prepared for that position to be up-ended, over his lap having her bottom smacked. Or worse, finding out exactly what that shiny wooden paddle was really for. It seems the conference in Japan was perfectly organised but she paid a heavy price for half a spoon too much sugar in his tea, careless girl!

& to something new – this time from Real Life Spankings showing this young lady in a debut online spanking – she is called Sabrina.
Sabrina gets her first spanking – Real Life Spankings
A Model Agency contacted Mike and they had a lovely, sexy 22 year old English model called Sabrina. He met her and Sabrina loved the RLS principle and she needed spanking discipline. She was a natural submissive. Now as she will be coming over frequently, Mike decided to add her to hisr team instead of making her a guest.

Stunning Kylee Anders is the very latest update to appear at Firmhandspanking.com and this film does not disappoint! Check out the images and the link to the FREE Clip (below)
Kylee Anders reports to her school Principal for her very first, burning paddling.
Setting off the school fire alarm as a senior prank sends Kylee Anders to The Principal's Office. Told to bend over and hold her ankles, denim jeans stretch tight over her jutting bottom. Kylee grits her teeth for 12 burning swats from Principal Stockton. Check out all the action with awesome Reaction Cam replays and behind the scenes extras! Ouch.

Finally today… something very different but bear with me… as this is the first full film part of a new series showing at Spankingsarah.com starring Lola Marie in a hard core role… before we all know in the next film which will be coming up, that she is going to pay for what she did – it's a sex and spanking series and the hard core action is featured: (below)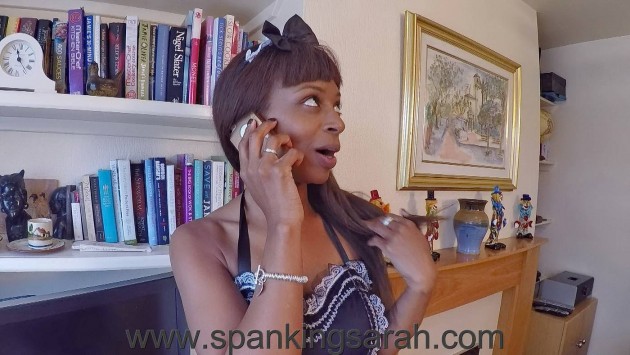 Lola earns money in a new episode of the "Return to the Manor" series
Lola has been hired as a maid to serve him and Lady Stern. She is fresh from prison and comes recommended by Lady Suzanne. BUT! She is soon back at her old game, prostitution and she has a customer this very day. She is soon hard at it sucking his cock, getting her bottom spanked and then fucking him till completion. This will have to mean trouble at the house and trouble for Lady Suzanne.

See April May "Strapped for cash" – at Redstripe Films
April May need a lot of money and she needs it now, she has no one else to turn to but the Strapped For Cash loan company. After a discussion with Mr. Stern she soon understands about the "strapped" bit of the deal and finds herself over his knee being paddled on her black panty hose and then to her dismay on her bare bottom. She has to endure an extra hard thrashing because of the amount of money she needs. Let's hope she can afford to repay.