Before I start today, I have finally decided to get my ass in gear and go watch the new Batman: Dark Knight movie sometime soon… I'm sure Ann Hathaway as Catwoman will be great, she's a good actress… and from the previews I've seen, looks the part, but there can only be ONE catwoman for me (from my confused youth looking at her) and that was Julie Newmar – with possibly the thinnest waist known to humanity on a TV screen. Here's a reminder of what I mean, and I know it's self indulgent, but a nice little tribute before I continue, and of course has nothing to do with spanking… except in my darkest fantasies, to have her over my lap spanked in that outfit – purring… well, let's just leave it at that, eh? LOL!
Julie Newmar – my ultimate Catwoman spanking fantasy!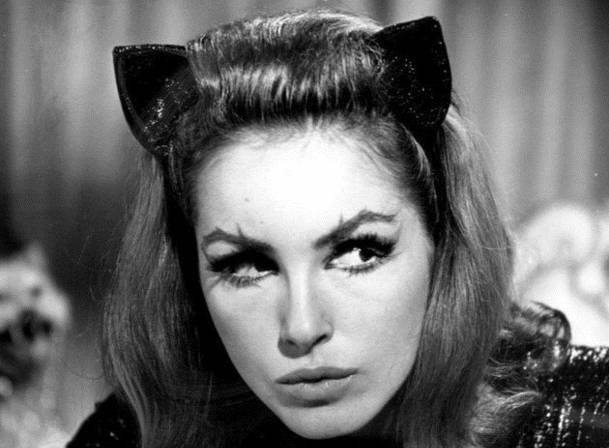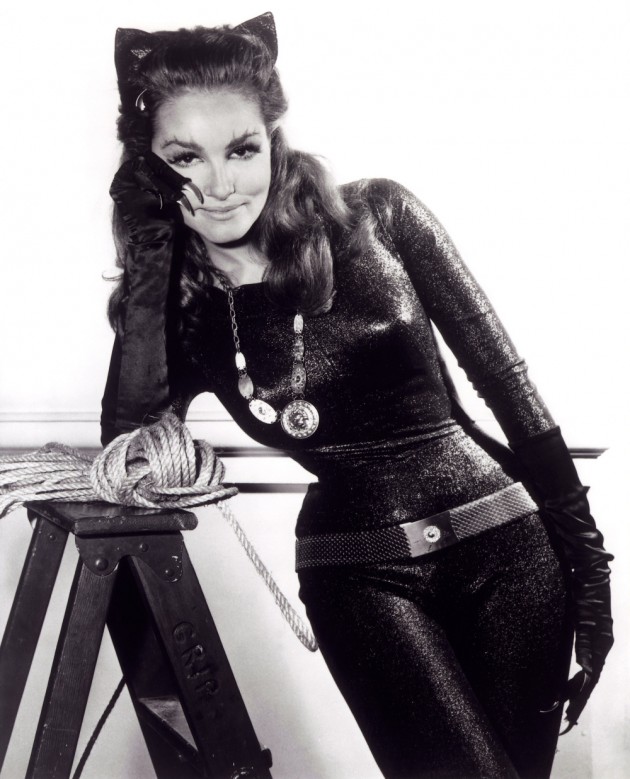 OK, I think you get the message… so here are some equally "purr"-fect spankings for you today!
Friday Spankings – Part 1
***********************************************
 I'm starting with the amazing new find at Punishedbrats.com – from what I've learnt, David and Pixie were hoping to shoot more content with this beauty but, as she is heavily involved in equestrian sports, she fell off her horse (after winning her event) and broke her arm… poor thing! Pity, as I was about to beg David to see if she would have shot for me when I'm out "that way" early September… However, let's just revel in the 1st of her films now on release and these images show just what an amazing new find she really is!
Marissa in the start of the "Spoilt Little Rich Girl" series…
Marisa has married into a family in which David is the patriarch. A lifelong spoiled brat, she is having some difficulty adjusting to the rules and expectations of the new family and needs to be straightened out by Uncle David.
Check out stunning Marissa in a free preview clip HERE
************************************************
The new highschool girl to feature in the attentions of Principal Ken at Spanked Coeds is called Mila, and she is a refreshing new girl that can take quite a spanking as well as cry beautifully during her punishment. In this latest episode, she is spanked for no other reason, than she can be… I like those sort of spankings (they seem so unfair, don't they?) and there is some extra naked humiliation as her pervy mentor is displeased at her not being smooth "down there". I am really digging Mila at Spanked Coeds, I think you will too! Images below are taken from the actual movie footage!
You can see all of new girl Mila's punishment spankings exclusively HERE
****************************************
Back later today with part 2 (it's good, I promise) – as I have a few chores to do first and want to actually enjoy a little rare sunshine that has come our way 🙂 – Regards, Chief.