The CF (Clare Fonda network) sites have been busy as usual… so I thought it was about time to do a quick update on all their most recent content now showing across the sites! No lengthy intros from me today… just straight to the latest news and spanking info that you might like to view in more detail!
From My Spanking Room Mate – Episode 204 Late Night Spanking
When Snow Mercy practices her piano in the middle of the night, she wakes up her room mate Madison, who marches into the room holding Snow's hairbrush. Madison spanks Snow, as per their room mate contract covering when one of them displays bad behavior. Snow points out how Madison took her brush without asking, which gets Madison a spanking of her own with that same hairbrush and even Snow's shoe.

From Spanked Callgirls – Madam Snow punishes Maddy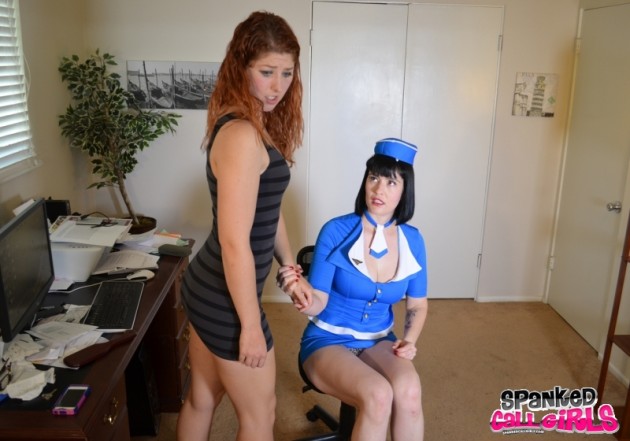 Maddy Marks has been accused by the other callgirls of giving out freebies and under charging. Madam Snow Mercy decides to teach her a lesson with a sound spanking with hand and paddle. But when Snow learns the accusations were false, she agrees to take a spanking from Maddy.

From Girl Spanks Girl – Top Domme (A severe punishment!!!)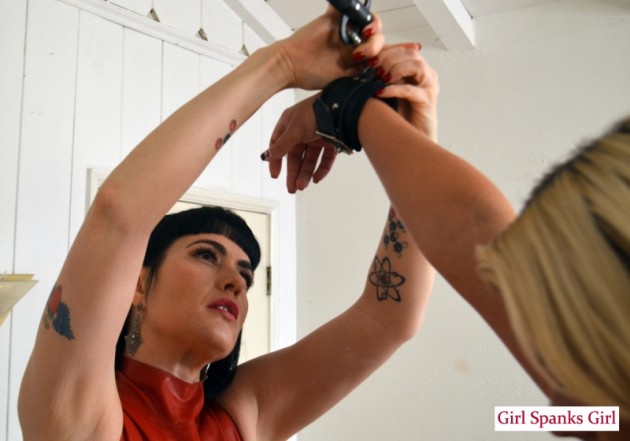 Mistress Bella Bathory makes the mistake of believing that she is the top dominatrix in town. Mistress Snow Mercy decides to show who the real top domme is. She punishes Bella long and hard, using her hand, a hairbrush, a crop, a wooden paddle, a whip and a cane, leaving Bella marked for weeks and whailing and squirming in pain. A real and intense scene from two great dominatrixes, and our introduction the the sites for Mistress Bella.

At Spanking Sorority Girls – Some girls are accused of being witches!
Veronica Ricci believes that there might be witchcraft going on at the sorority and she spanks new pledge Ingrid Mouth and longtime sorority member Christy Cutie to get to the bottom of it, using her hand and a leather paddle. But Ingrid and Christy insist that they aren't witches and decide to give Veronica a taste of her own medicine.

From Spanked Sweeties – Celeste Star gets spanked by Momma Clare
Stunning Celeste Star was swatted by her mom growing up. We reenact those swats, plus show her what a more lengthy and painful spanking from her mom would've been like. Celeste talks candidly about her memories of spanking, and mentions a mean teacher she wished she could spank. Wish granted.

All of the sites above can be viewed individually at their own vast Member Areas and you'd probably have to find an external hard drive to download all their great content. However, with the Clare Fonda Pass you get access to up to 5 sites for a fraction of the combined cost… and with the same set of codes for your convenience. External hard drives to store all this spanking goodness are optional extras 🙂
CLICK HERE TO VIEW HOW TO ACCESS THE CLARE FONDA PASS


IMPORTANT! DO NOT FORGET TO NOMINATE!
Nominations are now being accepted for the SPANKING AWARDS 2015 – Click HERE or the image below to see how you can do this…. Nominations take place throughout November.