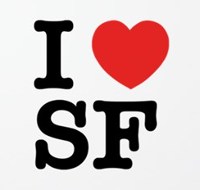 Yup! I'm back with a whole load more spanking news updates from around the interwebz…. it has been a while and I still would like to post about our recent trips to Las Vegas and San Francisco, especially since both Sarah & I filmed so many new girls and fab new spanking storylines. But that will have to wait as I know the updates need to be addressed – and I really am woefully behind on that!
Just for now, I thought I'd catch up with the last 3 spanking updates featured at Cheerleader Spankings – so you will get a special animated GIF feature along with some high quality images taken directly from the film and links to more free previews. Just remember you can purchase these films and the smaller parts if you need to – at the popular Cheerleader Spankings Clip Store as well!
Mom Takes Charge
Starring Mackenzie Reed, Kitty Catherine, Clare Fonda & Madame Samantha B
Sisters Kitty and Mackenzie have been giving their cheer coach, Clare Fonda, all sorts of issues at the latest practice with their squabbling and petty fighting. Coach calls home and Mother rushes over to discipline the girls there and then… brandishing a hard heavy hairbrush! The girls are ashamed, then doubly embarrassed as Mom spanks Mackenzie in front of Kitty, letting Coach know this is what should happen if they play up again. Kitty is near to tears watching her sister being punished and is told to hand the brush to her mother. Poor Mackenzie yelps, cries and struggles over Mom's lap as the hairbrush wields so much pain! Then Coach is told to spank Kitty in the same fashion… Kitty sobs and Mackenzie cries watching her little sister receive the same humiliating punishment. Mom finishes off the punishment of a very tearful Kitty… letting Coach Fonda know she has no problem with her punishing both girls this way in the future!
Also available to download at the Cheerleader Clip Store (see direct link below)

Autograph Ass Whoopin
Starring Lady Alice, Violet October & John Osborne
Alice and Violet skipped an important cheer practice. Their reason for not being there was because they wanted to meet a famous film star who had arrived in town and they eagerly explained and showed their Coach the autograph they had got from their idol to prove their story! However, Coach was far from impressed and decided that this was not a valid reason for ruining the previous cheer practice. He confiscated the autograph and informed each girl that they would receive 12 hard strokes of his cane. These would be hard mean strokes split into two sets of six due to their severity. The girls agreed to take their punishment to atone for missing practice and by the second set.of 6 cane strokes their legs were shaking and buckling from the onslaught of his heavy dragon cane. The tearful girls barely made it to the end before Coach sent them back to their current practice session without their prized autograph.
Also available to download at the Cheerleader Clip Store (see direct link below)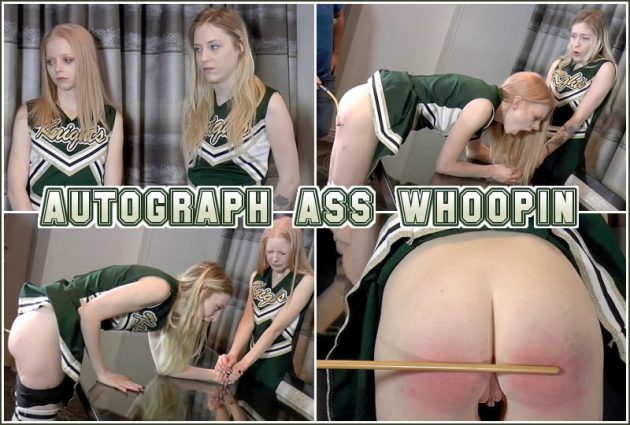 Sisters Before Misters
Starring Nuna Starks & Mackenzie Reed
Mackenzie invites her BFF, Nuna (and fellow cheergirl) over to hers after practice. Mackenzie has an ulterior motive for this as she wants top see Nuna's reactions when she recounts her boyfriend issues as she suspects he has been seeing someone behind her back. She already knows it is Nuna and as she awkwardly lies, Mackenzie shows her the proof she obtained from her boyfriend's phone! Nuna is busted and unable to reply – her best friend is upset but they are still best friends… "Sisters before Misters" she says. She knows a way they can get over this and move on. Mackenzie wants to spank and paddle Nuna's bare bottom, to punish her, and if she accepts this, that will go a long way to showing that she cares for their friendship. Nuna agrees to take the spanking over Mackenzie's lap and her beautiful bottom is spanked over her white crisp panties before they are pulled down and the spanking gets harder to teach Nuna her lesson. It's far from over, Mackenzie wants her to feel truly sorry and produces a heavy wooden hairbrush that is used with much greater force than Nuna expected. She gasps and cries out in pain as the wooden implement whacks her bouncing cheeks time and time again. The girls make up and Mackenzie tells Nuna that her boyfriend is history as it is always "Sisters before Misters!"
Also available to download at the Cheerleader Clip Store (see direct link below)