It's going to be touch and go this week as to when I can update my blog post after this but do pop by and see if it changes… I think I had been totally put off blogging as I had made a promise about getting my version up of BBW in Atlantic City… I will do at some point but so much has been happening recently it has become utterly overwhelming… I think even the choice of images to find for the BBW post including difficulty in extracting images from various cameras and phones has put me off, to be honest… so I am here at Dodgy Dave's place, back in England after a brief trip to the glorious south west of England and a trip to Paris which we both enjoyed apart from a few surly types who really ought to learn more in their customer facing roles… but that's France (or Paris, as it's unfair on the rest of France) for you!
A few images from Paris taken on my phone for you!
I and Sarah filmed with the lovely Amelia Jane Rutherford today in a wonderful shoot that I promise you – you will NOT have seen some films in the spanking world of Amelia like we did today… I am rather pleased with how some of these turned out!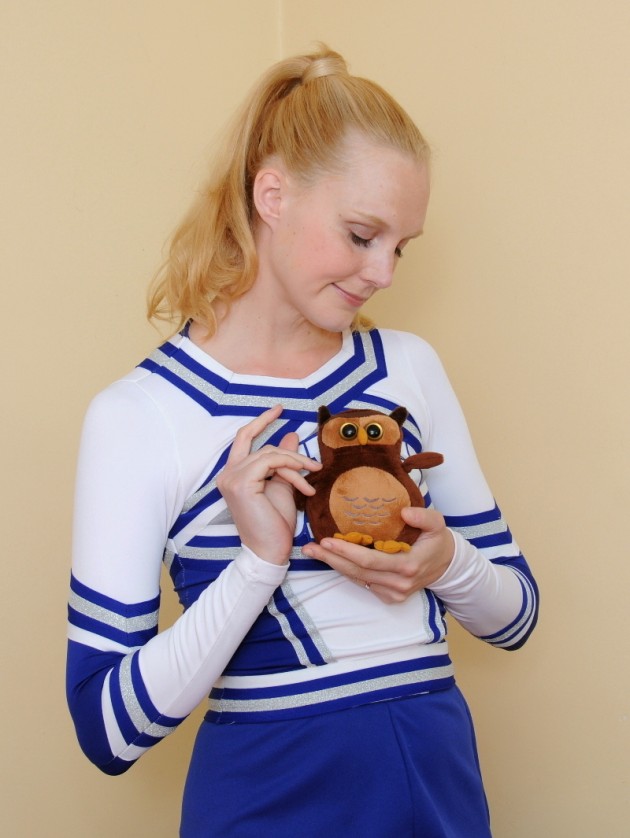 Also… Amelia's bottom was the first EVER to give my hand a blister… she was rather pleased about that in a wicked way… I had filmed a lot with her throughout the day, it was a very long shoot as both Sarah and I were sharing content and unfortunately I ended up spanking Amelia most of the time with my hand (shucks!… it's a dirty job, but someone has to do it, right?) – It still bloody hurts as I type this now!!! Amelia confessed this was the 1st spanking shoot she had done in a while and we all had much fun being together again. I will get you some images later this week when I have time as I want to bring you a couple of other site updates that I have missed and need to desperately catch up on… as well as pencil in that BBW post that I have promised.
Site Updates
Sally (aka Satine) Spark at NorthernSpanking.com in "Carpet Burns"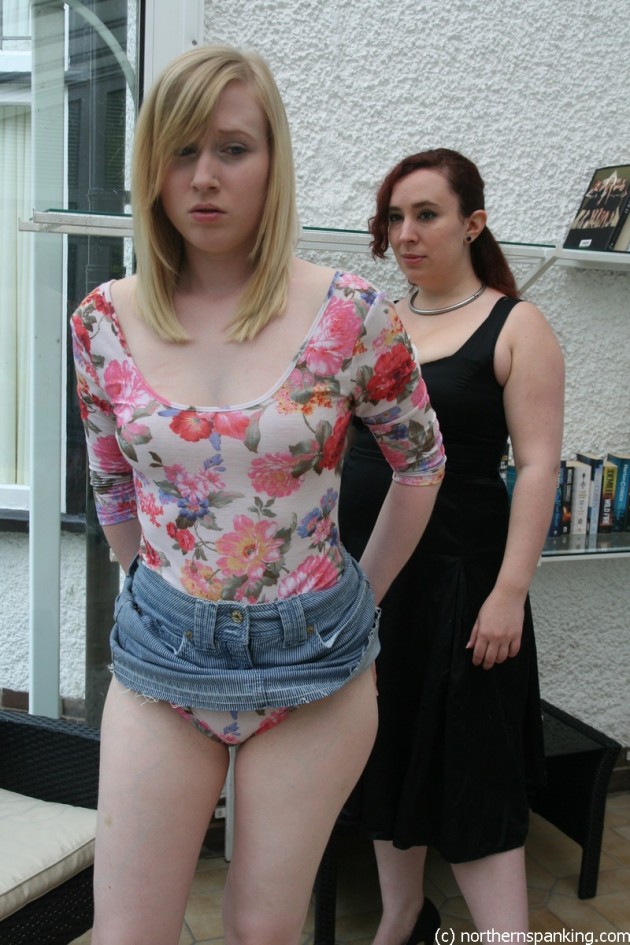 Nimue is not happy with her cleaner, Sally and takes her to task over her shortcomings.
Check out MORE of this naughty latest update HERE
*****************************************************************
Well, well… this next update is hot as hell as gorgeous newcomer Chloe Amour, better known for her harder roles in some more mainstream vanilla porn flicks from LA, makes her debut as a spanking model for the Fonda Group of sites… traditionally this is done at Spanked Sweeties – as we get to see a super hot series where Veronica Ricci gets to spank this luscious coffee coloured babette!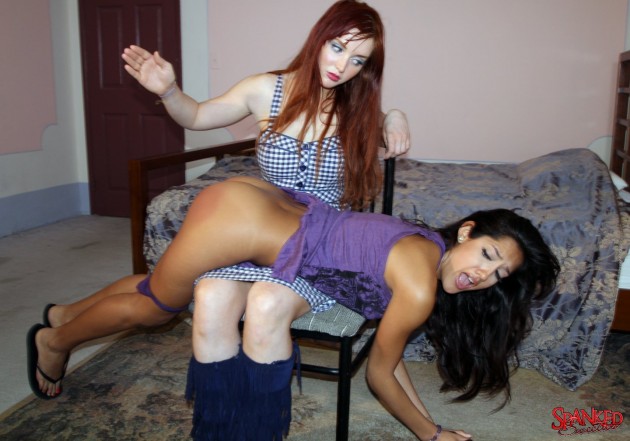 Chloe Amour is a Latin hottie who was spanked by her mother (played by Syren De Mer) and her aunt (played by Veronica Ricci) when she was growing up. She gives a great interview and has two memorable spankings re-enacted – the first of which you will have seen is at the hands of redhead Veronica Ricci.
See MORE HERE or as part of the infamous and TOP VALUE 5 Site Clare Fonda Pass
******************************************
As part of the 5 site pass you'd get to see this next update below as part of that, or view the site alone in its own right – I am referring to Spanking Sorority girls (see more below)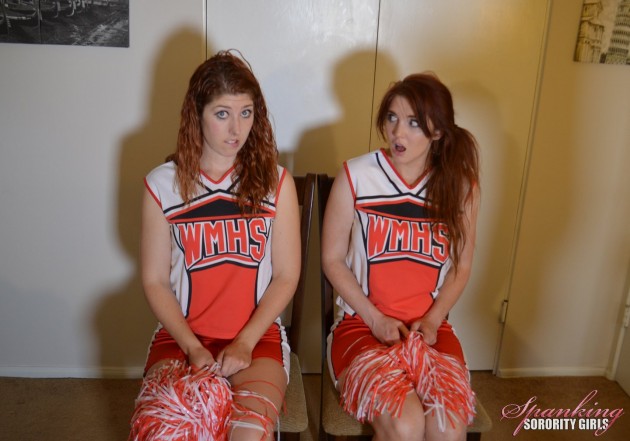 Veronica Ricci and Maddy Marks are now cheerleaders who are known to give other girls wedgies. When teacher Snow Mercy hears about this, she calls the two naughty girls into her office, where she gives them both a taste of wedgies, then puts them each over her knee for a hand and hairbrush spanking. Snow gets both naughty girls over her knee and gives them painful embarrassing wedgies as she swats their tight teenage butt cheeks all over with her hard hairbrush. Both girls get hot rosy bottoms: However, the girls find a way to "teach the teacher a lesson" as well, they overpower Snow together then get sweet stinging revenge on her fine schoolma'am ass!
CLICK HERE TO SEE MORE OF THIS OUTSTANDING GIRL/GIRL UPDATE
You know how much I enjoy seeing cheerleader spankings… right?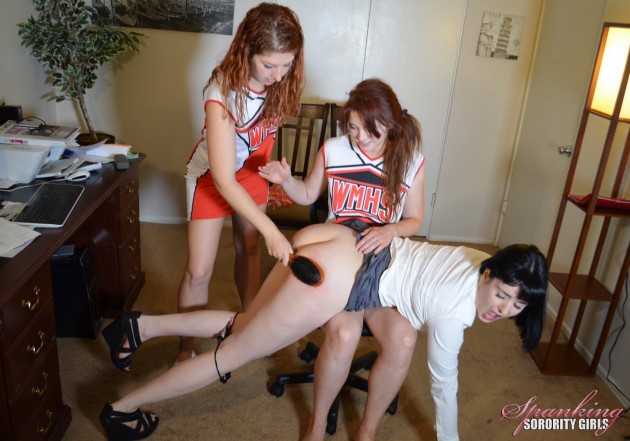 or… View both sites as part of the 5 Site Clare Fonda Pass

************************************
Sorry that's it from me today, but I hope you enjoyed it all the same and I will get more posts out to you as soon as I can! Until then… take care and don't go too far!!!