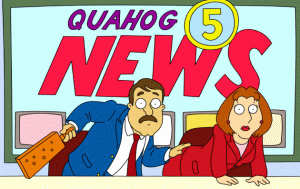 Hello, I have a quick update and news of what we are doing across our network during these annoying and worrying times for many of you. I hope, wherever you are, that you are staying safe and helping to adhere to the guidelines that your country has made. Obviously, that depends on what country you are in. I know in the USA it is a little confusing as there is not much real direction from the president on this subject, sadly (I won't get political as we are above this). However, all I will say is please do try to wear those masks, they really do help… I feel daft even saying this as it is "common sense" but there are those out there who feel otherwise. That is unhelpful and selfish, I just can't understand that mindset and am horrified that in the USA they are thinking about sending kids back to school when the 1st wave hasn't even peaked while most of Europe and Canada (for example) have taken super precautions overall to reduce the amount of new daily cases. The sooner we reduce virus transmission rates the sooner we can all enjoy a more normal way of life. 2020 has been difficult, so I say, look up reputable news sources, mainstream media of most European countries and even that of the USA (despite what you are told by some, or believe are far more reliable than some shady internet-only website or those where you watch something sent on Facebook (sigh) with those computer-style voices… no, avoid those… and FACT check, FACT check, FACT check – always.
In other news, due to the increase in new COVID cases in the sunbelt regions of the USA, including Texas, it comes as no surprise that we have now completely canceled any hope of holding the Lone Star Spanking Party in November (I had my doubts from the start but we have to try and be hopeful, right?) The hotel has been so understanding and the party dates for 2020 are void but we aim to have this running in the usual month of May next year, so by then we are all hopeful a viable vaccine will have been made available and the COVID-19 pandemic a thing of the past…
So set your diaries or calendars (depending on where you're from) for May 13th – 17th 2021. (I am personally much more hopeful about this date!)
MORE DETAILS ON THIS AT THE LINK HERE

Okay, so today, I have a real treat for you all bringing this awesome pairing of Miss Anna (in the maternal role) and beautiful Chrissy Marie as the bratty daughter who upset her mother. As you probably know, we have so much content filmed that Sarah & I could probably open 2 or 3 more clip stores but actually, during the COVID Pandemic, it is hard for most producers to film new content (understandably) unless they are in their own socially responsible group. So it is actually nice (for me) not to always film… but Sarah HATES that. That's only because I have to lug all the equipment up and down the stairs and so on… I'm getting on in my years (I know, no sympathy from you lot, right?)
Anyway, this means we have an extensive library of content over many years (I just found a film for AAA filmed in 2011 never released so watch out for that over the coming months). This policy means we are giving you great variety across all our sites which is what we always try to strive for and the relentless new film updates go on unimpeded, you'll be all glad to know! I know many others are remastering films and I know we will at some point too, re-editing the old films in the best quality possible with effects and scores to soundtracks, etc. (Kami Robertson and Leandra James at AAA immediately spring to mind) but these will only ever be IN ADDITION to the usual update schedules, so members really will see the benefits for remaining loyal. We aim to keep you interested and occupied and have not raised membership prices for at least 3 years despite the sites growing in size considerably in that time! I can't tell you how much a membership keeps us going. I recently had to upgrade the dedicated servers for a few sites and this is not as cheap as it once was!
So, for example: Here's something we filmed in Los Angeles (March 2017 if I remember correctly). This film had never been far from my mind as I knew it was good, but when the data was edited recently, I was blown away by just *how* good Miss Anna was at disciplining Chrissy in a maternal role. I miss Anna, she has (sadly) retired from the online scene and I and all who know her wish her well… I do miss her a lot! So enjoy this update today, it is now showing for members and clip store customers.
Links and how to view this film are provided. I have made available some exclusive 1st-show edited images from the film. You won't find them anywhere else like this, at the time of writing, anywhere! Enjoy.
This film can be downloaded at the AAA Clips Store HERE
(or click image below for download page)


For the full library of Clips Store movies – CLICK HERE
Chrissy Marie had been begging her mom (Miss Anna) if she could go with her to the Yoga Class at an expensive, top-end fitness studio. Mom takes pity on her and adds her as a "Plus One" but soon regrets the decision when Chrissy saw some attractive guys in the class. She went to the front, twerking and showing off her tight booty in those hot, sexy leggings. It seems she just couldn't help herself and this nonsense will have some painful consequences! The film starts with the pair of them at home as Chrissy is scolded severely for being an attention-seeking hussy who had embarrassed her mother in front of her friends and the instructor. This time, Chrissy has gone too far so she is pulled over Mom's lap for a spanking right then and there. Her tight, sheer leggings offer little protection and her mom can not even see any panty lines so pulls down her leggings to reveal just a tiny thong. Chrissy has no shame, but her bottom has already turned red from the spanking over her leggings and this continues with and without that silly thong that she is wearing. By now, her bare bottom reddens even more but mom has not finished with her girl just yet. Chrissy is told to stand up holding the mantle, with her bottom stuck out like she was a twerking hoe as she is given many licks of the leather strap which only marks her poor swollen cheeks even more. By now, Chrissy is one sorry looking young lady as she is told to go to her room and reflect on her earlier shameful behavior!
VIEW THE FREE PREVIEW CLIP BELOW
[jwplayer mediaid="62544″]
You can download this film as part of a membership to AAA Spanking HERE