Hi everyone, before I go on,  gotta say congrats to Holland who "schpannnked" Brazil in the Quarter Finals of the World Cup this afty, I was watching that and really enjoyed seeing you Dutch guys give one over on the arrogant petulant Brazilians…loved it! Here's to a Holland v Spain final with any luck, that'll be awesome…anyhoo, as I do the rounds on my spanking travels, I begged Dave at CherryRedReport if I could have the original of this amazing piece of artwork he had posted on his fine ass blog…this will have you staring and drooling like me!!!
Must…..  look…… *drool* a-waaay! (fails)
Feel free to stare at her red bottom and "feel the wood" *sigh*
So where was I? This is all a bit hurried as I have various family issues I won't bore you all with but please check out me delving into Greg's archives at BunBeatingFun as he gives a very beautiful brat called Taylor a very humiliating time! Check out the clips below, fans of BBF like me love the way he captures these bimbos in the sleazy motel locations of new Jersey then thrashes them when they turn all diva-like on him….this is the way to treat these stuck up uppity bitches for sure! Keep up the good work greg…and I'm looking forward to your next "captures" 😉
See what happens when the girls dare question Red Hot Video Productions shoot location and tactics. It never ends well for them…heh heh!
Quit yer bitchin'!!! You can actually see what happens from these screen grabs below!
As a final and humiliating insult, Greg slaps some Dollar bills on Taylor's already sore backside and tells her to get the hell out of there…a fitting tribute on how to deal with snivelling uppity brats! Check out my final clip of this naughty movie below: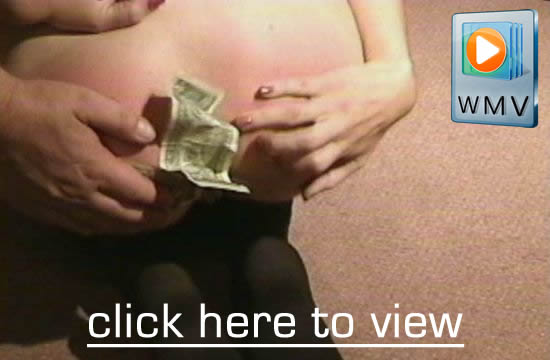 I have also opened up a place where you can buy movie clips that many producers provide, sometimes they have hidden extras at these stores, so check mine out below if you like! These are a couple(click on images below to view the movies) from Red Hot Video – the same company that makes BUN BEATING FUN films
You can also view clips and review the low pricing deal to pick and choose what you want from this store below which is provided courtesy of my other TEEN-SPANKINGS Network – if you click on the banner below this will take you DIRECTLY to the Red Hot Video clips page (no messing about)
Ok, as I've run out of time tonight, I'll get you some more updates from around the spankospere, so don't go too far and have a great weekend everyone!
Regards, Chief