As I promised yesterday… I am getting back to you but only with one site update as I have run out of time (working all bloody day!!!) so here are some catch up images from a new fave site that I know will do well even if it isn't in English… it is rather promising – it really doesn't matter too much as you'll see 🙂
I really think you should take a look at it… mainly because I have been in touch with the guys that run the humiliation and examination sites I have shown in the past… so when I saw this they let me take a quick nose around! They film out of Russia… which means the girls are NOT seen anywhere else on spanking sites… and unlike some Russian sites I could mention, they are far from brutal… instead concentrating on a sexual and humiliation angle with some good decent spanking action that leaves every girls/ladies bottom perfectly tanned and reddened… they have concentrated on their niche that they already know so well and got in some nice ladies that I'm sure you will approve of… so let's take a quick peek at the new site SpankingThem.com (from the makers of Special Examinations that I shall remind you all of in a mo).
I will introduce you to 2 of my fave girls from this site today that I have enjoyed watching… and if you stay tuned you can see more or take a peek on their home page (links coming up)
The 1st is college girl Tanya… who faces a rather humiliating session with her professor who has ways of ensuring his girls never fail in exams again by stripping, cuffing, whipping and spanking them naked over his knee followed by some toy play for his viewing pleasure… and in case Tanya should say anything, he takes some images to ensure she's a good little girl! This is hot humiliation and discipline, it's Russian… and best of all, it ain't nasty or brutal!!! Check out gorgeous 18 year old Tanya first of all!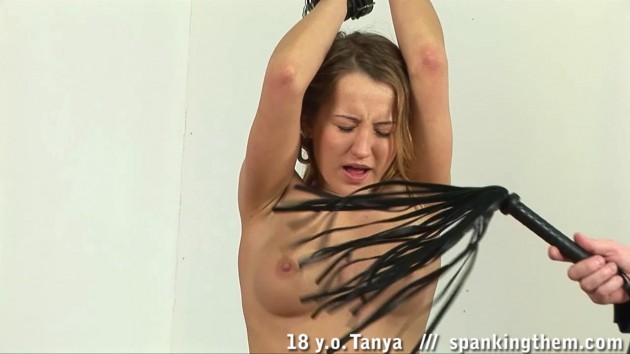 [jwplayer mediaid="27225″]
CLICK HERE to view more downloads of beautiful embarrassed student, Tanya!
There are also femdom and lezdom humiliation spankings with a frightening dyke type ma'am (I don't know her name, it isn't mentioned) who really gets off punishing her girls for her own wicked self gratification… but as you'll see, I don't blame her for getting unsuspecting Ester's kit off too when she goes in for a routine examination on yet another trumped up excuse and is subjected to all sorts of unfair discipline… "Spanking Them" style! Ester has the most amazing pair of jiggling natural large breast! So refreshing… and a spankable ass to die for!!!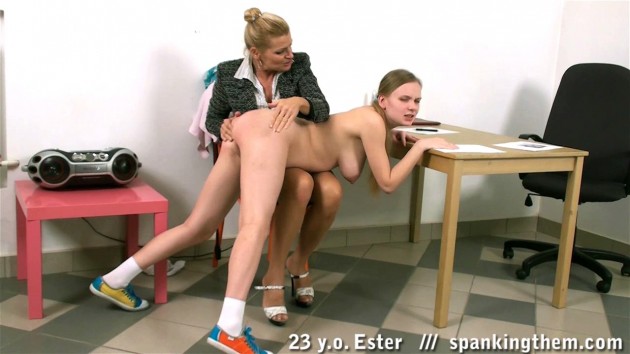 Check out the free clip of Ester's humiliating punishment – that also involves some forced toy play!!!
[jwplayer mediaid="27240″]
To see more girls like the 2 above, check out new site Spankingthem.com

This new site is from the makers of Special Examination!
click the links and images below for special preview gallery pages
The below galleries courtesy of SPECIAL EXAMINATION
& CLICK HERE TO VIEW A SPECIAL FREE GALLERY PAGE OF MORE EXAMINATIONS!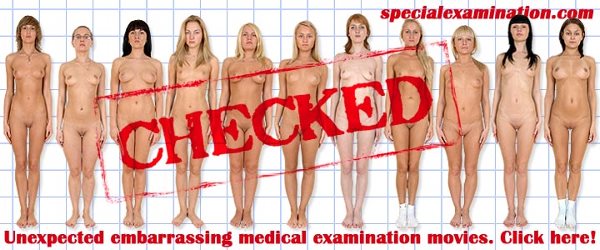 *******************************************************
Nom Nom Nom! 🙂