Ooh… that rhymes! It's that time again – I go off on a rant because some people are impatient, careless or just don't seem to be able to get onto a website membership area without causing issues for themselves which can be easily avoided. I have covered this before HERE but I will also cover another issue I have seen recently and had to deal with multiple times these past few weeks and so I am offering this following tutorial and advice plus why some things are done the way they are.
Here are some of the most avoidable things that some people who still don't know computer basics or etiquette – such as "how to copy and paste" words or paragraphs (if needed). They bring trouble on themselves when signing up to many adult membership websites nowadays. Copy and paste functions are really simple once you know how – and it is a basic and necessary skill that everyone using any device should know.
I am also annoyed that people seem unable to use one of the most effective tools out there. The Internet! I use Google or in this case, Youtube – to discover "how do I copy and paste tutorial?" So I am going to show you… why? Well, because I am fed up seeing people unable to get into a website due to the fact they are typing in wrong codes, trying to copy them incorrectly or ignoring emails or sign up pages that clearly shows the codes they are given but instead they want to input their own codes… a lot of sites will randomize codes nowadays. "Why is that?" you ask…
Having a known username like luca200 or steve365uk is easier to get shared rather than ng8eTY3fw – obviously! (by the way, if you do use these, whoever you are, please don't – these are known to password traders 1000 times over!)
That's because most people just can not be trusted to set up usercodes that are hard enough (see above). This also means that in some cases, they get shared as they are already known on various password sites, or they get shared illegally by the owner. Having difficult random codes means this does not happen. If I see randomized codes like this being shared with multiple IP addresses then I know the customer is probably sharing them or using a VPN which we currently do NOT support, it's obvious. There is no other excuse, it is nothing to do with your laptop or device being hacked, that is preposterous, you shared them. Without aiding those that do share, we just know… okay? In cases like that the codes are quickly stopped and CCBill is informed and instructed not to refund the transaction as you would be considered a password trader. It affects future sign ups for anyone doing this elsewhere, so please don't do it. Getting caught this way is just foolish. The harm created and ill-feeling is immense giving these codes to the wrong people who just want to purely profit from private membership sites.
Anyway, I am digressing… so you see a code like ng8eTY3fw and are wondering if that last letter is w or 2 letter v's, your eyesight might not be as good, is that 4th letter e or c? Is it a Y or y? Copy and pasting codes eliminates this problem. I also recommend that you open a text file, say, on your desktop screen, and save the codes there. (You can Google this, it's so simple) – or at least save the email from CCBill (very important) as a reference. Imagine if the browser you are using removes the saved cache at any time… (that would be annoying, right?)
Okay, so my Youtube search found these! & in case you are Windows or Mac I just scrolled through and found the one I wanted, I have embedded them both here for you as an example. there are many more but these seemed simple enough.
Mac Users – Copy and paste
Windows – Copy & paste using the mouse (simple)
Anyway, next thing is when you do write to our support:
Remember, in Sarah & my case, we are just two people running the sites… and quite often Sarah will forward any mails she gets and so will CCBill. So in effect it's me you will be dealing with! Usually if you use the CCBill support I will need to run it through them and replies can be longer (we had one recently which went on and on… ) I won't say what it was as the guy wouldn't confirm something simple against his multiple IP addresses unfortunately (we could see them so all I wanted was a confirmation to cross reference). Anyway… next example!
This was earlier today – which prompted me to write about it all as this isn't the first time people seem to have issues with typing in codes etc…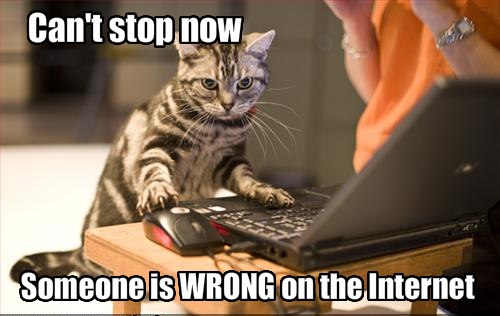 So I had one individual today who cancelled his membership after 30 minutes, writing into Sarah saying that he couldn't get in with his codes. Not only had he cancelled the membership, but all he wrote was "can't login" – on a DIFFERENT email address to the one he signed up with. We use Strongbox so once we establish the username, then we can see what is going on with the site logins (I checked his codes and he didn't get in and repeated so many wrong logins his IP address got locked out). Strongbox will tell us everything we need to know to assist you all. Whether you are typing in a wrong password or username, tried too many times and now locked out, lots of IP addresses on it etc etc…  we can see it all and advise accordingly… In many cases CCBill can not help as they don't have access to our Strongbox Security (meaning if your Ip is locked out they can not reset it by re adding your codes). Therefore, I strongly suggest on all sites that Sarah & I operate, please use OUR SUPPORT. These are listed on the pages of the websites alongside CCBill (as this is a legal requirement). CCBill support is really useful for cancelling rebills etc. but if you have access issues then always contact us directly as we can assist you far quicker and easier. Also please do have PATIENCE! We will get back to you, often within a few hours, maybe much quicker if we are online, I usually respond to issues as early as I can but to help me help YOU… please do try to give me as much information as possible – I know I ranted about this before – "can't login" and nothing else is a pain in the ass (grrr!). Sarah and I have at least 4 site membership options, when you don't write in with even the same email address you used signing up, then that is annoying and means it takes longer to locate you. Simple things, people. Help us to help you.
Provide the following: The website – your usercodes and email address used for sign up.
Okay, I have waffled on long enough… if you want more info on what to do regarding membership sites
here is the previous post I made about site sign ups (nearly 5 years ago!)
Oh and here's another about the use of emails to Customer Support HERE (2 years ago)