During the recent server changes for Sarah's sites, she managed to take a look at the old and archived content that wasn't yet showing at various sites, including AAA Spanking – and she came across this film with Danielle Hunt & myself. "I haven't seen this hot film on the site", she said… I looked and then realized that we had indeed filmed her in not one but TWO girl guide uniform scenarios… I guess way back I thought they were both out… you may recall Danielle as the hapless girl guide ruining my shirts with her inept ironing techniques HERE (<< click for the free reminder gallery).
I then remembered that we had filmed a second continuation to this in the awesome kitchen set with a huge cold stainless steel table. This got used, as you will see and we made a play on Dani's love of carbs at that time… caught eating anything she could find there (in this case toasted bread) instead of helping out with the chores! So check out the excellent stills, GIFs and screen grabs from the film, it contains scenes of a humiliating, bare bottom, legs up and on all fours spanking punishment (on the table) with hand, wooden spatula and a slipper. There is also a link to a free spanking movie preview currently available at the site.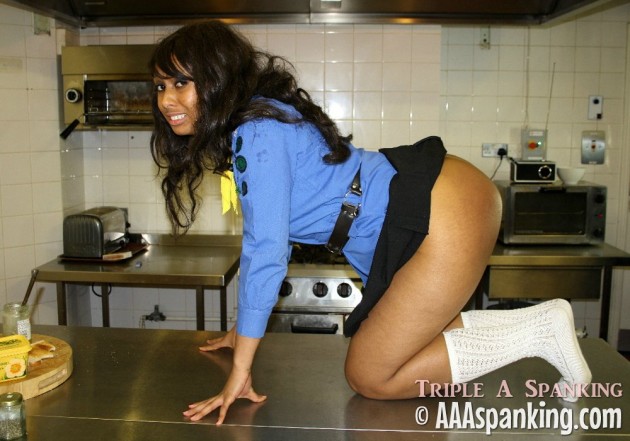 Danielle Hunt once again let down the uniform that she represented. She should have been out helping the charities her Girl Guides were representing but instead she was caught by the hotel manager in the kitchen eating anything she could find! She had already been punished once before and let off, so this time it would be a particularly nasty punishment at the scene of her crime! Danielle was placed on the cold stainless steel kitchen table and her panties removed so her bottom would feel the harsh cold of the metal then she was spanked on the bare with his hand, a wooden spoon… and finally an old slipper he found in the closet! Punished in an embarrassing legs up spanking followed by an uncomfortable "all fours" position left Danielle close to tears and thoroughly humiliated at the end of this short sharp shock discipline session!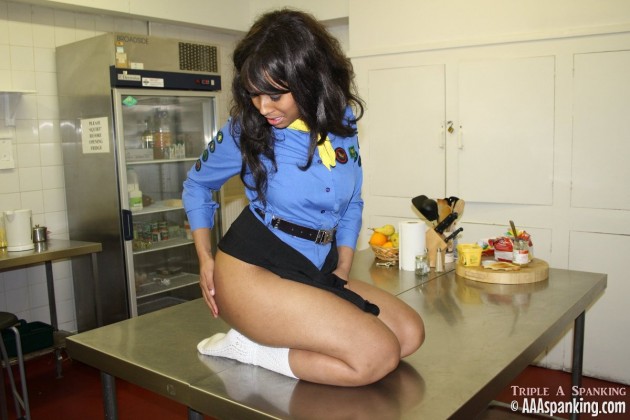 This film can also be seen in full at the clip store – a special one time download, no membership, just download and keep on your PC/laptop or mobile device – CLICK HERE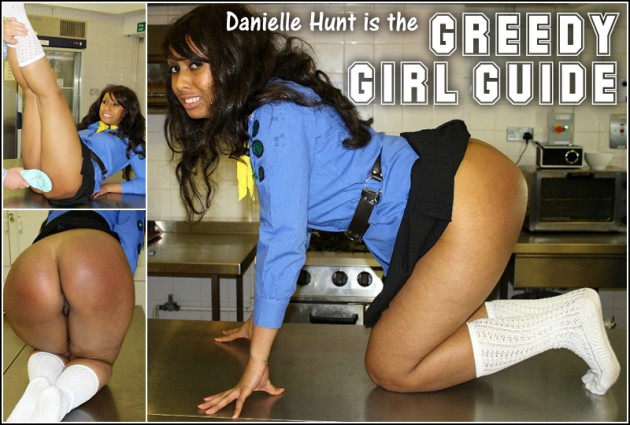 Don't forget – Lone Star Spanking Party will be bigger than ever!
Hotel rooms & registration info HERE