Whilst perusing through Sarah's marvellous archives, I came across this "mature" stunner called Conchita who is my ideal MiLF… she's a good looking older lady that isn't scared to show off her charms, perform sexually on film and able to take a spanking too! Ideal! What's more, she doubled with Sarah in a strapping movie after having been thoroughly fucked. Now if sex and spanking sites are your thing, this real life girl next door British spanking site is definitely one to look out for! Sarah seems to have changed her direction as she admits she is late 30's but still a hell of a sight to behold! Over 6 foot tall, Sarah is impossible to ignore in a room… Nowadays, Sarah seems to prefer to play the dominant partner and still sub, of course… but it may appear that her very naughty sexual play may be over… at least giving blow jobs and the such, but the archives, like this one with her and Conchita are what makes this a site very much well worth visiting for a hell of a lot of variety. Sex with your spankings? Why thank you… go visit SpankingSarah.com for more info and all the latest free HD movie previews! I have provided you with a few images of Conchita fucked and then leathered later alongside Sarah, enjoy!
See MORE of Sarah's special site and the excellent tour pages and previews (click banner below)

***************************************
OK, here's a girl I haven't seen until now as I had been impressed with one of the other unique girls called Sophie to this site, well, I have to tell you I rejoined this site on the strength of their new girl Devin, who is another amazing beauty able to take a variety of withering and stinging punishments! The site? GirlsSpankedHard.com – a site I haven't been back to for a while and am now regretting why I hadn't gone back sooner! See what I mean from the stunning images taken from some of her punishments below!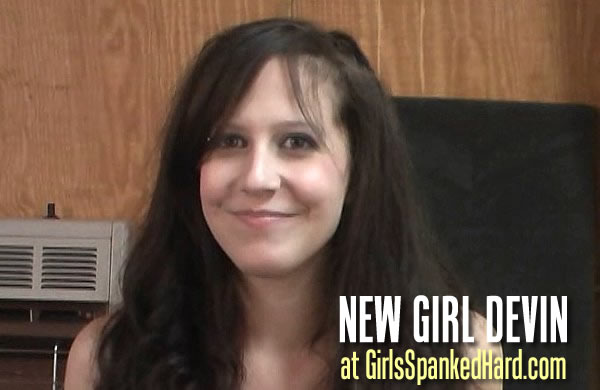 Only 19 years old, Devin has never appeared on a spanking site before until now! She makes no secret that the money helps towards her tuition fees as a student, but she isn't doing this just for the cash. She reveals in an interview before her spanking films that she IS a lifestyler (the best kind) and this shows in her films as she can take, albeit tearfully, a damned hard spanking, cropping and pretty much anything that her bare bum can handle! She cries and cries out loud during her punishments but more in endurance, and she is proud that she can take it! Her fresh faced girl next door looks makes her addictive viewing and the images below show you a glimpse of what she experiences!
Check out more of girl next door Devin at GirlsSpankedHard.com
***********************************************
& here's a round up of some pretty hard punishments you'd expect to find from Michael Masterson's Real Spankings Pass network, the individual sites are also noted for your further advised perusal 🙂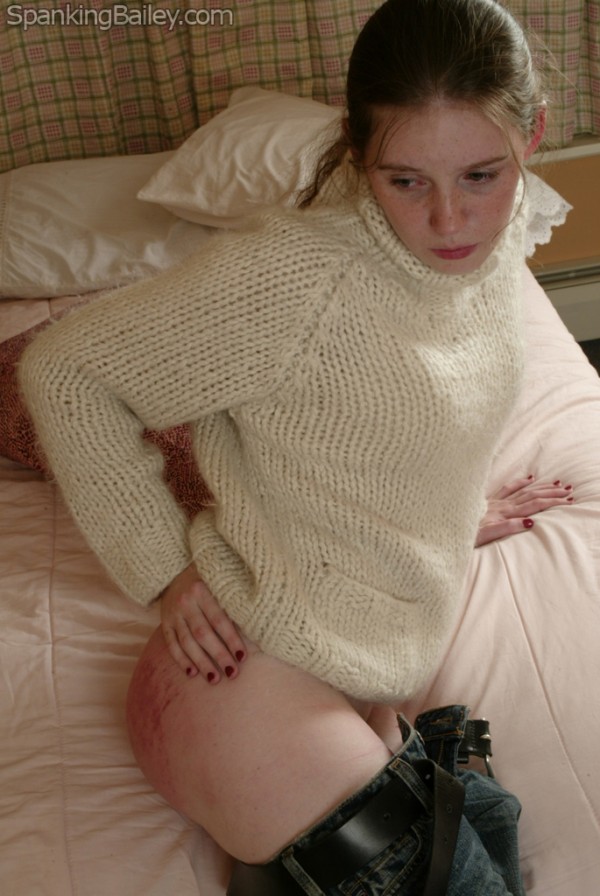 Bailey filmed a lot of content for this network and even though she's retired, (with the amazing exception of seeing her perform for NorthernSpanking last year!) Bailey's stuff still comes out and she looks understandably timeless! They are also upping the quality of the movies making this a great site to revisit on it's own or as part of the Real Spankings Pass

***************************************
Finally from the Institute comes a couple of updates, very popular college girl Lila is spanked and strapped naked with her legs spread invitingly with her sex gaping in this humiliating film that really makes her cry out loud! & you'll see a few images of new recruit Lyndsay as she is introduced to the Dean's Office and what happens to naughty girls in there! Fans of Michael Masterson's work, as ever, will NOT be disappointed!
Lila (below) feels the sting of her latest humiliating punishment
Lyndsay quickly learns to avoid angering Dean Masterson
The 2 sites featured here (above) are part of the Real Spankings Network