I know I sometimes go off at a rather bizarre tangent to the point of derailment – Once again ressurecting bizarre cat memes as "Diaper cat" (left) takes an interest in today's post … why? well, if you ever wondered what Clare Fonda has been up to away from her spanking films that she used to make, you'll know she has been concentrating on her own love of the Adult Baby Girl (ABG) fetish with includes diapering grown cute girls, dressing them up as cute babies and generally getting off on the age play scenarios with the humiliation, punishment and love that one can give with such girls as they act cute, brat, become sassy or just need some love and attention… there is also (thankfully) still some scenes of spankings before and after intimate diaper changes that I so love seeing… so it's a little bit different and I don't expect everyone to understand or get this ABG fetish… so the first part of this update features Naughty Diaper Girls – scroll down to see what Clare's former business partner, The Cameraman…. and now Owner of Clare's sites he helped her grow into the fantastic network it is today and still growing… go explore some hot updates from that network this week and news of a new movie (at last it's out!) that I had messed up last week at my own site and put out the Amelia film in advance instead – oops! 🙂
I love revenge scenarios, and this one I may have featured before as it's not new, but I love it so much, I watched both films again, and of course it stars Kay Richards who is a fantastic switch and one of my fave ABG models on Clare's site! The twist is she turns the tables on step mother Clare… but first see what nasty perv, Clare got up to!
 Images below taken from the film "Diaper Punishment for Kay Richards"
Poor Kay- she is home form college trying to live a normal life but her new stepmother insists things be super clean. She waits until after Kay's date, forces her to strip,checks her panties, wipes her down and diapers her then let's her boyfriend take a look at her!
The 2nd film (below) see Kay getting her revenge on her wicked pervy "step mom" Clare!
The tables are turned and now Kay controls the purse strings in the house. Stepmom Clare is forced to strip and has her pussy rubbed clean with a baby wipe before she is spanked and diapered. The younger girl shows no mercy to the older woman with the diaper punishment.
Click any image below to access some kick ass galleries that also help showcase the best of Clare's twisted imagination as she gets beautiful girls to do "crib time" and also play with themselves, be treated like babies and of course get the odd spanking and always a naughty humiliating diapering!
Ashley Rose – cribtime!
Ashley shows us what a naughty Adult baby girl she is!
In a 1st… here is Lana Miller diapering her real niece Rihanna!
& Rihanna shows us just how cute she looks in her grown up cute diaper…
More cute girls at the images below… enjoy!
Click here for the very latest updates at Clare's Naughty Diaper Girl site
Clare corrupts her friend Bliss…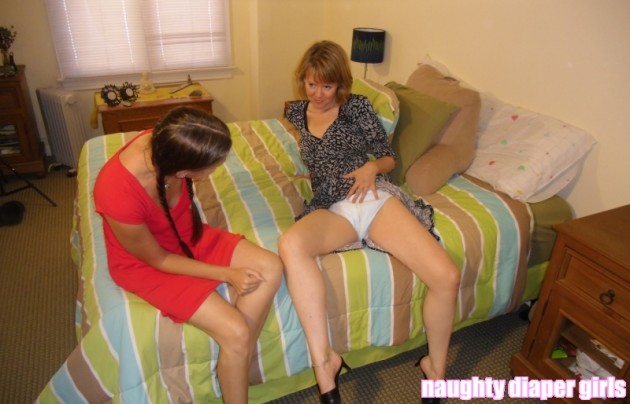 *****************************************
Welcome to part 2 of this update as we see some of the very latest galleries that show you just what is being shown inside the member areas of the expansive Clare Fonda Pass network…
Stoners at Girl Spanks Girl get what's coming to them
Stars Veronica Ricci and Kay Richards (mmm)
New Girl "Dixie Comet" shares her experiences and fantasies at SpankedSweeties.com
At Spankedcallgirls.com – meet "The Millers" a hard working set of girls that know all about punishments!
& finally from this network, this is a VERY HOT film starring Veronica Ricci (who else?) at Spanking Sorority girls and this is by far my fave film of the site… check out this awesome gallery below and you'll see what I mean… the film is far better, the images are fantastic but they just don't do it justice! Well done to "The Camerman"… Veronica is again a winner as a sexy switch!!!
watch Veronica turn the tables on 2 girls (click image below for the gallery)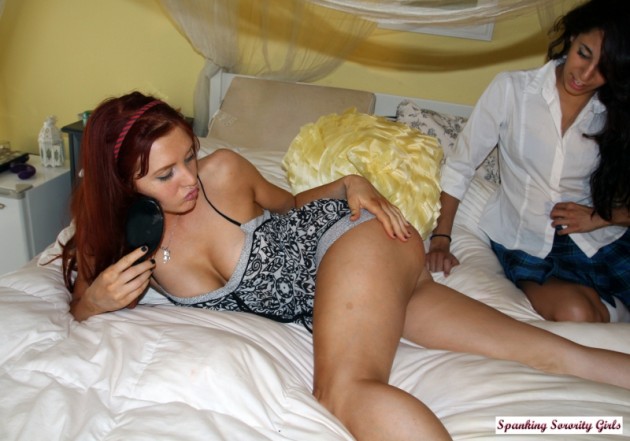 All of the above sites in this 2nd part of the post can be viewed independently or for a few dollars more, the best value monthly fee of the Clare Fonda Pass!
****************************************
& as I had promised earlier this week… the Girl Guide film of Joelle Barros and Nyssa Nevers at AAAspanking.com is now up and available for members. I hadn't time to upload the photo gallery too, that will come later, but I did add over 110 video images on this update as well as the film which will be in both wmv and Mp4 at a higher resolution and screen size… I'll also be editing more films like this from now on,
Go check out the free clip and see what is in store for these naughty girls!
I was playing around with the image, hope you like it!!!
I'll bring you some behind the scenes images and the full story of this with some more unseen images… however, if you're a member at AAAspanking.com then you can view this film now 🙂
This film is also available at the CLIPS STORE, click on the image below for the direct link to this as a special one off payment to view the film in HD-MP4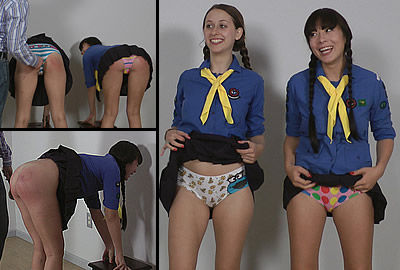 Good night… I'll be back soon! Chief