I'm sure these are all valid questions you would like answered out there in the kingdom of spanking… so I shall try and answer a few of these pertinent questions as I haven't been online except to update my own site and I have been working hours in my regular job that are alien to me, like starting at 5am (getting up at 4!). I didn't even know there was a 4am! So I have been just too tired – like poor little kitty below…
and I've been fed up with these mad hours but as I'm getting used to my ridiculous hours this week, here's a welcome back post from me so I hope you like it… I'll start with what is out at my own site as there is a brand new film with Sophie, the new girl I showed last week and a return for Jasmine… back by popular demand and she made a whole heap of new stuff with us which I'm sure you'll all appreciate in time! This is a particular fave of mine as it's a pyjamas film and one of the girls are wearing white panties underneath their PJ bottoms (shock horror!) I see to it they get an additional unfair punishment for that!
Jasmine is in Sophie's private Dorm Room in an unauthorized stay under the blankets & they talk about various girly things until Jasmine admits she's been "wanking" in Sophie's bed!
If you haven't already, click image above for the free gallery I just made public – it explains the movie as well in detail – there is also a great strapping clip which you can view and download HERE

So what can I tell you about the film? I don't know why, but I found it amusing to have the girls talk about "wanking" – it's not a word many women often use and I guess it's also more of a British word, and since the girls are English, then why not?  Which is why I asked them to say it, some might think it rather childish of me, but it actually came across quite well in the film as they bicker about it and I come in and talk about "self defilement" which is what the title of the film is loosely based on! I hope my American members enjoy their arguments and accents before we get down to the strappings and leather paddling which left both girls bottoms nicely sore and a perfect shade of crimson!
***********************************
& now to Amber's sites – I had to ask her for my membership codes again since I had lost all my passwords recently… and so when I went back in the other day, I was in for a real treat… so whilst I'm on this "wanking" or "self defilement" theme (lol)… here's a naughty film of Amber at SpankAmber.com as she gets off on what she describes as a "Sex Bench" – masturbating and jerking off her sweet pussy up nice in close after teasing us to start with… & Daddy joining in to fondle and stroke her tight buns before Amber fucks her aching pussy hard with a dildo and slaps her ass for us all! It's a great diversion from her spanking films and one which captures the essence of what Amber as a person enjoys doing… receiving pleasure! She admitted to me that she web cams a lot, I think you could expect to see her do pretty much anything you'd want if you were to have a 1-2-1 session! Images below are from the latest movie series at SpankAmber.com
You can see MUCH MORE of Amber wankin' & a spankin' at SpankAmber.com
Meanwhile at her site where she gets to dish out the sexy punishments as only she knows how (lots of female play, foreplay, oil, ice cubes and of course her firm hand and myriad of implements both for punishment AND pleasure) we see a welcome return of Jolene, another redhead submissive slut that Amber loves playing upon… as you'll see below… and I have to say that Amber is fixated with nipple play and clamping both on herself and her sub spankees…. I love it! I'm sure you'll get a taster of what is going on in this latest series, prepare for double redhead overload!
Delightfully rude, tantalisingly naughty… that is how Amber loves to play and spank her girls!
CLICK HERE for more of this latest series & how to join both sites with one membership for a whole heap less!
Oh, and a big "Shout Out!" to Daddy who films Amber and her girls, how the hell he does this in a room that must smell of sweet female scent when these girls are on heat… my oh my… bravo, you're a lucky man to then have Amber all to yourself afterwards!
**********************************************
Staying in America why not visit Punishedbrats.com – withtheir new large screen format movies and stunning girls like Pi, or as I called her first… "Twentytwo over Seven" (I'm such a geek I'm thinking about Jeri Ryan who played "Seven of Nine" from the Star Trek Voyager series…. but I could seriously digress… as you will too looking at Pi's gloriously red bare bottom in these images taken from the film "Art Exhibit Failure"
Pi offended everyone in attendance at the art exhibit and embarrassed Veronica. In order to get her to take the matter seriously, Veronica uses the strap on Pi's bottom and you can see that Pi's bottom turns red with shame as the leather strap licks her soft cheeks bringing her close to tears as the embarrassing punishment continued without mercy.
Another fantastic OTK spanking by David Pierson sees one uppity brat, Taylor Rayne, getting what she deserves in this movie now out in full to download as you'll see below, these images show her off to perfection, a perfect wigglesome ass and one which I'm sure the "Cast Iron Protective Underpants" ® Chief – were deployed by Mr P. for some serious OTK discipline to stop any distracting wriggling onto his lap! I swear by them 🙂
Call From School – Wild child Taylor Rayne was still a bit shocked that she had her bottom bared and spanked, but spanked she was… and hard across david's lap as she kicked and cried out for him to stop, blubbing like a brat until he had had enough of her tiresome behavior and made her kneel on a stool in the corner, whilst snivelling, to reflect on the situation!
You can see these movie updates and of course awesome residents like Pixie and co only at Punishedbrats.com
***************************************
OK, I have just noticed at NorthernSpanking.com just jow lucky one Mr Stephen Lewis has been recently…. have you seen the movie updates he's involved in? Well, if you're not a member, then perhaps you might want to see what this lucky git chap has been up to… 🙂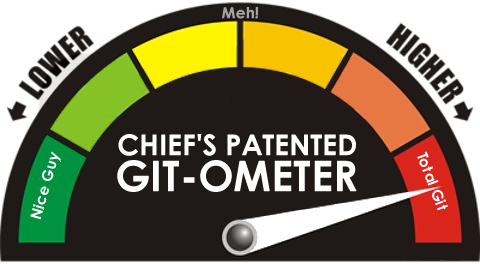 So… in no particular recent order and magnitude of "Gittiness" (Moi? Jaloux? Pas de tout!)
The Git Files #1: PJ Punishments of not just Zille Defeu… but Irelynn Logeen as well!
Hey, Stephen… if you're reading this, just kidding! Awesome films as always, and you can see MORE of Zille & Irelynn with Stephen in the latest film just released…
The Git Files #2: Coach caned, bus blamed.
Just how DID Irelynn manage to win a race in world record time? Mr Lewis gets to the bottom of this (literally) with the helpful report of the busdriver on a route almost identical to the race itself! (Hmmm….) You'll see both girls getting a deserved spanking and a special caning will be reserved for coach Zille Defeu!
Another movie at the same site currently being updated with Stephen red-lining my patent pending "Git-ometer" is with one of my favorite ladies who I'd "love" to have featured at my own site soon, even though I'm unsure she subs anymore (maybe just one film in amongst her domming the girls? Please???) I could hope, I suppose 😉 – anyway, I am getting distracted again, which is easy with Andi… as she disturbs Stephen's late time reading…. beware of things that go "Bump" in the night!
The Git Files #3: Beware things that go bump in the night
Don't forget to check out their vast archives which you can locate easily by model – CLICK HERE
***************************************************
Next… this site and model really need no introduction, but in case you have been living on Mars… then it is Amelia Jane Rutherford's latest "Marriage Guidance Counselling" series from FirmHandSpanking.com where Amelia is advised on the perils of trying to drive after just a few hours sleep… this spanking is indeed for her own wellbeing, I should know after being tired and having an accident that wrote off my car end of June this year… it ain't clever, kids… wise up! Some superb images from this movie are below for your delectation and fine early evening perusal:
See the free Movie Preview of this full length film HERE
***************************************
OK, I wanted to do more so will be updating my other blogs with a movie review coming from this producer tomorrow (I'm not going to tell you which film but it's a real cracker!) as well as a full movie review from Lupus, I'll let you know where these reviews will be as well as a weekend update here from some European based spanking sites tomorrow, it's gonna be busy! Have a good one! Back soon. Chief.