This post was written a few months ago but I wanted to remind you all as it is still relevant… and because of the continued decrease in the US Dollar against the Euro and Pound – it would appear I am being priced out of keeping a promise I made. I have tried, I really have… to all those locked into lower recurring or existing memberships, then you are fine and these won't change for the life of your membership (or until your card expiry or some bullshit changes it) – I had even thought about changing the currency to UK Pounds Sterling… But I know that this sometimes causes confusion so as I used to work in Retail ForEx I'll take away some of your confusion (there really are some people out there that believe there is only the Dollar and any other pricing is just wrong – sigh) so I will keep it as it is… but I think within the next month or so I shall have to up the pricing again… even at just a Dollar extra, it's still amazing value, however I think it is more than likely to be a couple of Dollars at this rate. I have upgraded the dedicated servers that the sites I run are hosted on at considerable cost too behind the scenes (believe it or not… the transition went so smoothly no one has noticed!) Anyway, just wanted to forewarn you guys… get in NOW while the pricing is cheaper, I don't think it will be at the price it is currently ever again…. unless of course the Dollar gains considerable value and gives me a chance to offer concessions where possible… these are the joys of being a European based webmaster!
Check out my original post (below)
A new post with what is coming up THIS WEEK will follow shortly!
I know the Dollar is starting to become weak and rubbish again… typical, just as I had introduced my special lower price promises too which some of you have been taking up, including a new trial promotion which you can only find out about by clicking on the sign up page (I'm not going to tell you so you will just have to see for yourself). I will honour this new pricing structure for as long as I feasibly can… I can't say fairer than that! I have approx 75% of my sign ups now from North America, so I shall continue to increase this share where I can as you lovely people seem to like what I am doing. However, because my site is based on the US Dollar as the primary currency, for those accessing from outside America, you are always encouraged by the billing software to use your own currency and I know some people moan and bitch that it appears slightly more expensive (it deliberately marks up the US rate to encourage you to use your own currency as you are not from America), but the fact of the matter is your market share of sign ups to my site is nowhere near what I have from North America… it's a fact of life.
One good thing is that sign ups have become remarkably cheaper for you all without me doing a single thing, in fact, over the past 4-5 months signing up from Europe, Japan or Australia, for example, means you already are paying around 15% less than you were before (yay!) – Add to that the recent lowering of prices across ALL options and the site has not been this cheap for years and the content and archives are growing at a fantastic rate… so naturally I am pleased that I think i really am offering you one of the best priced independent and originally produced content sites out there with the customer focused as number one. All new filmshoots now have HD1080 MP4 films and the older ones will all have MP4 and WMV720 as standard by the end of the year (I am going to go back and re upload the older 960×540 sized WMV films into 1280×720 formats where possible in my own time) these are mainly from the first year and within that time period I stopped uploading them in this smaller size, though of course they still look very reasonable, I want better – I won't say anything, it will just happen over time.
So what does the cheaper Dollar means to me? OK, not so good for me, of course as I have to get the processing companies to wire me the amounts weekly and that costs in the region of 50$ a week between banks (sigh) just for that privilege alone… nice eh? On top of the extra fees (around 20% off gross) on average plus increased hosting costs, as my hard drive space is running out fast, makes it more difficult to break even when I have to pay models on top of all this as I don't do that much trade or am a model that can waive "her fee" like some, and of course I seem to be using all my spare time to update the site and write on my blogs etc… so why do I do it? It certainly isn't for the money, of course, even though I wish it was – as this is now my only source of income (frighteningly) so when I see my stuff pirated , it depresses the hell out of me and makes me want to stop there and then, go find a regular mundane job again and just continue on with my life and make some real money… it's something those leeches don't understand. I do this for the love of it, I get a thrill out of making porn and spanking content, I love the whole process from planning through to editing and promotion in general, it's like a drug… this is my sole job now, how would they like it if I took a portion of their income away, threatening their very life they lead, worrying if they can afford the mortgage or dreading the next car repair bill? That's what I go though each and every month at the moment, I try to be upbeat about it as I chose this lifestyle when I left my regular job a few months back.
Remember all prices at my site ARE LOWERED across the board
including a secret Trial Offer I had placed up there!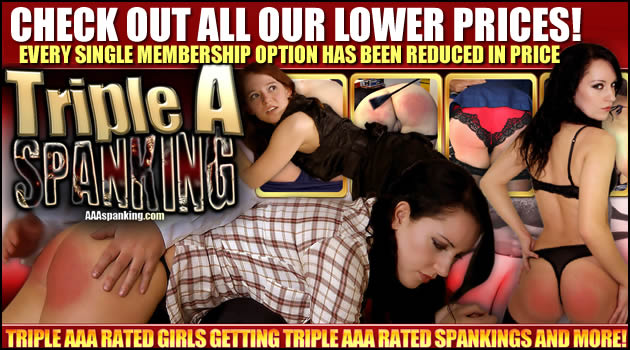 As you will know, I am spending more time seeing Sarah Gregory in America. I love this girl and want to spend the rest of my life with her, that's how I truly feel… that's who I am at the moment…
so in case I know she will read this, it certainly is not your fault, baby… I made this decision and together we will work it out in the long run… I am rather hopeful as Sarah is a clever girl, full of ideas and we feed off each others… It's just hard when I sometimes look at the current figures but I am upbeat about my future. Anyway, sales have been much better this month, I don't mind telling you that I had a terrible February (one of the worst months I ever had since starting) and it got me really worried… I ask myself all sorts of questions, pore over stats, check like for like against last years etc… so this year, thanks to February, I am doing the same as last year… so March has saved my quarter… again I look at what went out in March against February, are there signs or was it just a winter blip? Did you know I go through these insecurities ? LOL! The joys of webmasters and producers! It's a challenge but I get off on the fact that what I might make is what others, from both sexes, might want to view and support what I do by taking that plunge and becoming a member.
Well I have come up with another little "wheeze" for my valued members, it's the sort of thing I'd like to see if I were a member, so I have decided to go for it and see if this helps at all. As you will see below starting from April (until further notice) I am introducing a "Freaky Fridays" event once a month (I was going to call if Fappers Friday… but do women fap?) I decided against "fappers or fapping" in case this was offputting (if you know me you will know from my films as well, that I am probably one of the most self deprecating guys out there, I am usually laid back and joke a lot… make fun of myself… maybe get a little emotional at times… it's something Sarah finds hard as she told me she is "literal" – I could tell her nonsense and lies and she would take it seriously (literally) whereas my English counterparts would know I am joking or fibbing outright, so I am teaching Sarah to deal with my "un-literal-ness" – if there was such a word!

A brand new unseen film, uploaded in full on one random Friday without notice every month! I will announce it on Saturdays what was uploaded, but I want these to be nice surprises for my members. This rewards those who are on longer term memberships, but those one month fees should see at least one film too!
As I said, I have also noticed a pleasing increase in lady customers and emails sent to me supporting what I do, giving feedback, as requested from the members area, which I am acting on. Perhaps too, that is Sarah's influence, I don't know… in some of our films she has certainly changed what I do on occasion as you will see soon enough (spanking in onesie pyjamas, for example) – and I like the variety that I am producing now… you are going to see another new girl very soon in possibly one of the hardest films I had ever made – and that looks really good! I also have a vast archive of content that has not been released, so in amongst the new stuff there will be films from a few years ago popping up, I like to keep things as varied as possible 🙂
If you have any feedback, it is always best to mail me at the official web address:
webmaster (at) aaaspanking dot com <<< I think you can work that one out!
 I will be back with my usual promotional blurb later… until then, I hope you are all having a great weekend! Feel free to support me and my efforts HERE to bring you far more Anglo American spankings that I know many of you do enjoy! Chief x
************************************************************************
I like to think that  as the site gets older, bigger and better, it provides us all with real value
unlike some things I've seen in our time, eh?