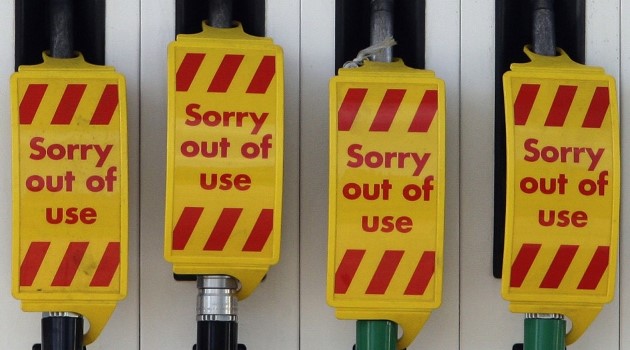 The site that had greeted many a British motorist this morning!
OK! It's been far too long since my last soapbox rant… and I'm fuming, absolutely livid! Now I'm not so livid at the union Unite that had balloted the fuel tanker drivers, I can understand their concerns that companies are, as usual in this hard pressed time, trying to cut costs anywhere they can (employing cheaper less skilled foreign labour and employing less qualified staff with less training or placing these highly paid drivers on very short term contracts!) So although I was annoyed with the possibility of a strike by fuel tank drivers, when fuel prices are already amongst the highest anywhere in Europe, once again, it seems our government REALLY hates drivers! – No, I wasn't bothered by the fact that it is costing me nearly 100 Pounds ($150) a month for a 17 mile round trip to work 5 times a week… no it wasn't that… it was the dickhead response from our so called Government Officials that have needlessly panicked and ensured many of our population's "sheep like" mentality come to the surface as they bleat to the petrol forecourts to fill up in case they'd have no fuel.
I refused to be bullied into queuing up, thinking that common sense would prevail, even though I was low on fuel myself, I saw the first queue and thought I'd try the next day. After all, they were now telling us NOT to panic buy, stock pile (which is dangerous anyway) but of course once blind panic sets in with the majority of our population, they queue anyway. Wankers! I had to queue up yesterday as I had no choice, I endured a miserable hour and even had an argument (along with other irate drivers) with one guy who was filling up with jerry cans and maxing his tank on his little dick extension 4×4. Actions like this idiot are what has caused fuel shortages across the country, in effect a run on all the petrol stations and so demand outstrips supply, naturally!
Any strike (I heard it is being called off for now) would have to give us hard pressed motorists 7 days notice so no threat of a strike over Easter, at least! I have enough fuel to get to my film shoot tomorrow, so that will go ahead… but seriously, there are some real panicky cocks out there, not helped by our pathetic government who got this and of course our recent disgraceful Budget so wrong… but I shall finish this rant, I could be here all week moaning about those out of touch tossers in power right now (however, I still wouldn't have loony Labour back in power either, they are even MORE incompetent!)
Image taken from my little cameraphone yesterday at my local garage. Finally getting close!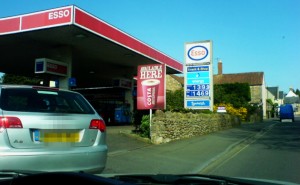 **************************************
OK, let's get on with the spanking updates I promised 🙂
A good hard paddling of naughty schoolgirl Lena at Redstripe Films for getting it on with one of her friend's mums in the gym until she is caught making out and given an almighty paddling by the Head Teacher as you'll see below!
Check out the free movie preview on the tour pages HERE
***********************************
Continuing the schoolgirl theme, the conclusion to "With Attitude" is now available to download at Punishedbrats.com and I am so getting Beverly Bacci right now… I love seeing her punish the other girls, even though I miss her as a sub… you can of course see Beverly's sub films (and there are PLENTY!) in the PB archives. Anyway, check out Joelle's punishment and the way Beverly admire's her handiwork, it's priceless!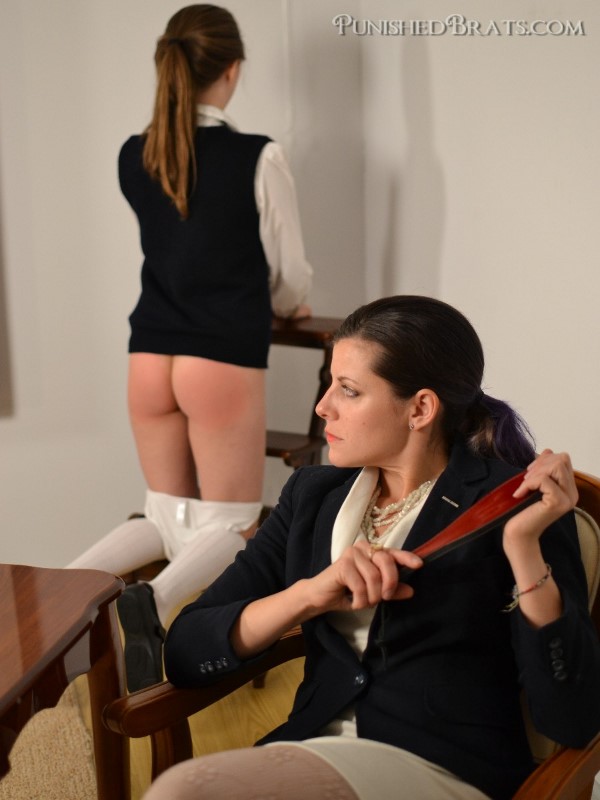 Check out all the latest free movie previews from Punished Brats HERE
***************************************
Bonus image taken from Chief's crappy old fashioned camera phone! But was worth it 🙂
If only I took a film of her, the most mesmerising ass in the street I have seen in an age! *sigh*
********************************************************
Another film from Agean at Soundpunishment.com featuring the lovely petite round rump of Elizabeth Baxter is next and she gets a Triple (I like that word, lol) Thrashing Punishment. Hand, paddle and cane! There is also a chance to view some of his latest excellent films at this very English spanking site…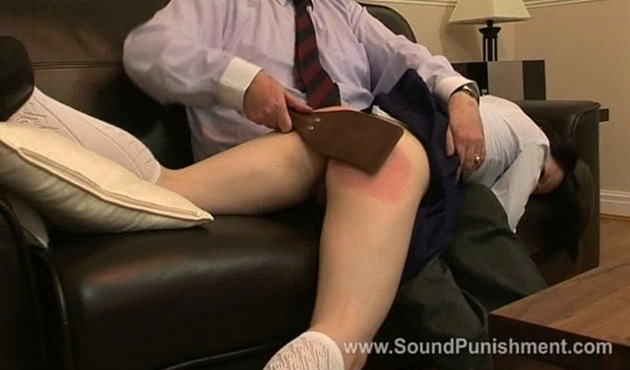 Sixth Form schoolgirl, and School Prefect, Elizabeth Baxter has been caught playing around with a boy from the nearby comprehensive school. She has been called to the Headmaster's home so that her severe punishment is kept private. He spanks, paddles and then severely canes this petite schoolgirl until she is truly penitent!
See the latest films from the unique SoundPunishment.com
*****************************************
Jenna Jay is finally featured at NorthernSpanking.com and worth the wait in her introduction. She stars alongside David De Wolfe and this vibrant, pretty submissive girl next door is every spanko's dream – she gives you plenty of excuses to spank her bottom with her foolish quibbling and cheeky responses to perfectly sane quastions! (fortunately)
Jenna Jay – now appearing at NorthernSpanking.com
You can see more of Jenna, panties down – at NorthernSpanking.com
***************************************
Finally today, Dallas is my inspiration in the way Ten Amorette is spanked hard! I don't know what is going on with the hat (lol) but it's his handiwork we should admire as beautiful pouty spanko queen, Ten, gets a good old fashioned tanning across that big firm spankalicious butt of hers!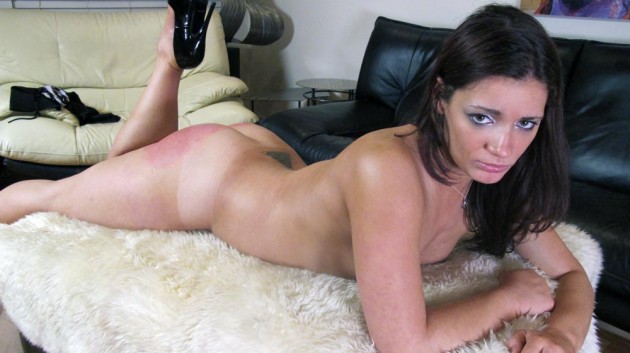 When I do indeed visit the States later this year, I will do everything in my power to ensure I get a chance to film Ten for my own website… safe in the knowledge she can take pretty much anything after her recent visit to Dallas 🙂
Now you know why I rate Ten sooooo highly! This is an amazing spanking film – don't miss it!

*************************************************
OK, it's late and I should be in bed as I have my own film shoot tomorrow… I can't wait to let you now how it went! Have a good weekend everyone, I know I will – *wink*  🙂