A couple of spanking updates to start the week from the Sarah Gregory Pass network. Sarah has found a whole load of unpublished content she did many years ago, we both had a look at the content and the never before seen video and image galleries will become available in between her usual new film updates. Personally, I think this gives her Sarah Gregory Spanking site far more depth as you'll be seeing content filmed from 6 or 7 years ago. It had just won the #SpankingAwards "Most Improved" site for 2015 and deservedly so, in my opinion.
Meet Lynn Summers – A new lady to the site spanking Sarah!
Another never released video from the archives introducing the beautiful Lynn Summers. Sarah has missed 3 personal training sessions and her trainer, Lynn, is not happy with her. She feels that discipline in the form of over the knee spanking is in order for Sarah. Sarah is spanked over her tight yoga pants, before having them taken down to be spanked over her panties and then on the bare. Not only does Lynn use her hand to spank, but takes off Sarah's sneaker and spanks her bare bottom with the stingy rubber shoe.

Sarah wanted to highlight what is on offer at some of the other sites she now controls, like AAA Spanking and as members of this site are not necessarily members of the other she decided to showcase one of the most popular mother/daughter style films from AAA which fits perfectly for Momma Spankings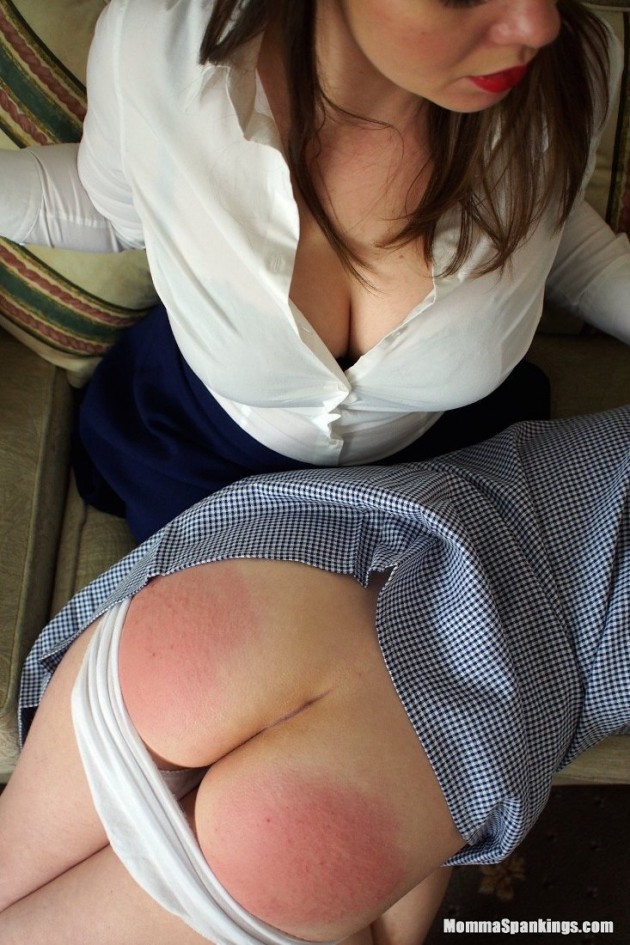 Spanked after School
Aleesha Fox and Ella Hughes will be brand new to her "Momma" site and is a rather cool traditional spanking film (many more which have been filmed similar to this but not yet released at AAA, I might add) – I know some of you may have seen this film before but there are updates still going up around this new film so enjoy it for what it is: a great maternal discipline film… with the added bonus of seeing busty Aleesha spank her daughter, Ella, dressed in that delightful Gingham school dress!
This is what Sarah had to say about this film: Ella had not been performing as well as expected at school and when her grades were revealed, mid term, she faced the consequences for letting down her family! She was spanked by her very disappointed mom OTK, then her crisp white panties were pulled down just enough to reveal her reddening bottom to which she was thoroughly spanked on the bare. Then naughty Ella was given a hair brush spanking that had her squirming in real pain. Watch this traditional no nonsense film on how traditional discipline of naughty schoolgirls was done! – You may recognize this video from AAA spanking as this film was shared from there. Since I do own both sites now, I thought I would share this maternal film here as it fits in quite well.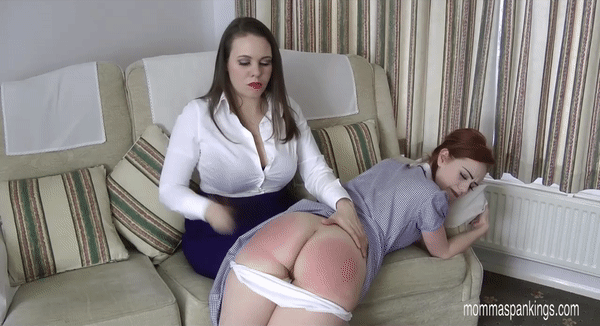 This clip can also be viewed via the clips Store in full HERE
Both the above sites can be viewed as part of the Sarah Gregory Pass network