Here's a first post on a round up of all the very latest films as we have been away on vacation after the Fetishcon event last weekend, however, the updates were planned in advance so I thought I'd put them all in one post for you to check out… they are all pretty good, as you will see! I'll start with a new girl (since she is so cute!!!) – then I'll follow up with posts of other spanking films from the SG sites.
New Girl (next door) Alice Michaels made her debut at AAA Spanking with a memorable OTK punishment and strapping of this cute young brat. This video is also available at the AAA Clips Store for those that like to download the odd film without a membership and is available in full HD1080 as standard.
Social Media Junkie – starring Alice Michaels
Stunning new girl next door, Alice Michaels, makes her debut in this discipline movie about the growing trend of today's young ladies who are obsessed with their mobile devices, ignoring all those around them! Alice was about to find out a very painful lesson not to ignore others when her father gave her a tough love reminder spanking about how rude and ignorant it was to keep others waiting by immersing themselves in so much social media update statuses! This would be one update status she wouldn't forget in a hurry! #Spanked & #StrappedByDad
Check out the freeplay clip of Alice's punishment (below)
[jwplayer mediaid="42648″]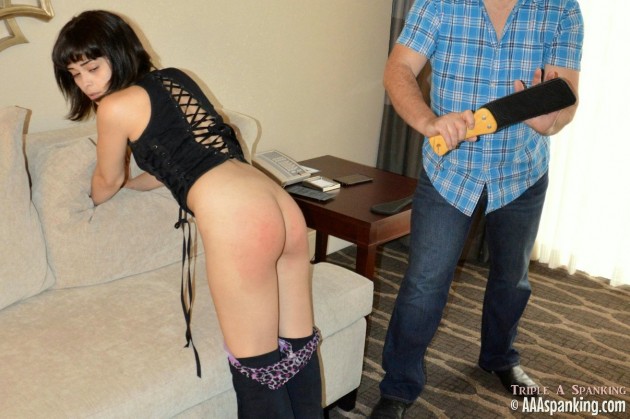 Click HERE for the FULL MOVIE of new girl Alice Michaels

Later… I will be updating the latest news on the other Sarah Gregory sites and then finishing with a third post on the new film at the POV Store. Stay tuned!