Ok, I am off later to get ready for my next film shoot which takes place tomorrow and I promise that it will be a little different, we are concentrating on something a little more risque and naughty and I'm not going to say too much right now, but I think most of you will be very pleasantly surprised and gagging to view more once the 1st few films start appearing! (Do I sound excited?) Members will have already seen who the new girls are as I have asked them for feedback and script ideas. I know it was late and I should have done this earlier… but you can never be sure if the girls will confirm, so many variables and such… but to those that have replied, "thanks" – I'm not sure I can accomodate all of the requests but I certainly will try or adapt a few (you lot are so twisted, lol!) – Unfortunately my 2nd kick ass blue and white cheer girl uniform (it was a beaut) hasn't arrived in the post so I only have one uniform (it's a red and white Glee one… heh heh!)  I'm sure I can come up with a few storylines and there are new schoolgirl uniforms too… and PJs will play a major part.
& so to someone you may not have seen before, but OMG, you should! I was viewing this stunner last night (as you do!) and thought she just had to go on today's update, I think you can understand why, here's a taster of Miela and what I was viewing with a fine cigar and a nice glass or 3 of Gran Reserva Rioja in my darkened study with the door securely locked (ahem!)
Miela is an absolutely flawless East European beauty with possibly the most beautifully rounded natural and un-enhanced breasts I have ever set eyes on… and in one scene which I have for you at the end of this post, they are oiled and jiggle provocatively as she is being thrashed! But enough of my trouser ramblings… check out some fine OTK, spanking and strapping action of this stunning 20 year old, all taken from the new look and HD friendly SpankingServer.com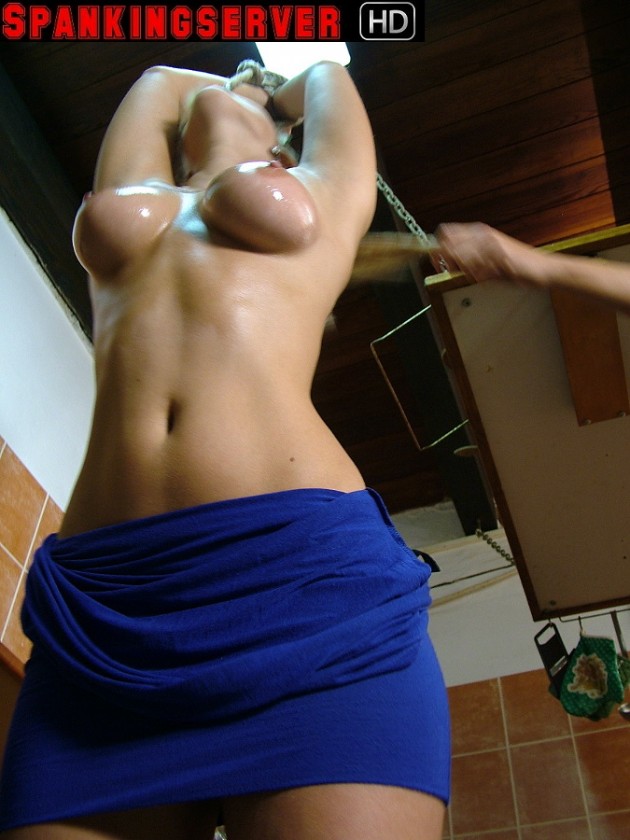 Check out this free clip of Miela courtesy of SpankingServer.com
This site is more than just one girl, of course… but Miela is the perfect excuse to take a look at what else they have, don't you think? Check out the site tour pages and decide for yourself!
******************************************
OK, I'm off to pack… I'll let you all know as soon as I can how the film shoot went 🙂
Regards, Chief.
******************************
 *** Advertisement ***
If you want to download the odd movie and nothing more then please do go check out these following sites, they contain everything you require without a membership (even if you just want to choose a NON recurring membership like I actively promote at my own site AAAspanking.com