I have a couple of  great updates for you today from 2 very different sites but both spankings are amazingly hot to watch. I won't waffle on, you're here to see something interesting so let's start with Greg's site BunBeatingFun.com – the at times joyously un-PC spanking site of bimbos and uber bratty models that "Get what's coming to them" every single time they play up or act like real divas, making life difficult for Greg & co… so please welcome Holly, the latest brat who dared to call time early on her shoot and remind Greg how crap his little operation was – BIG MISTAKE!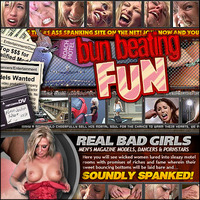 .
.
Holly had a fantastic reactive body… and it was nice to see a return to Bun Beating values… and featuring Greg as TMS (the Mystery Spanker) … from the moment she got fed up and wanted "what was coming to her" that was all Greg needed as his trademark ear pull signalled the end of her modelling job and the start of her spanking punishment. Images below of her punishment show you all you need to see from this sleazy New Jersey motel.
.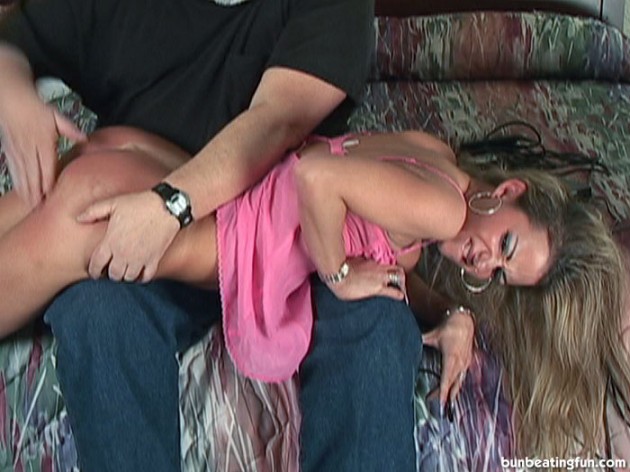 This is a return to BBF values, I like some dark humour injected with good hard punishments, tears and humiliation… so with some enhanced sound effects and a humiliating sexual act, the poor girl performs, hoping to get out of more spankings… this hussy soon learns that taking her daily protein allowance doesn't mean her buns get off lightly as she has one hell of a potty mouth – lots of swearing and wriggling action makes this a classic BBF spanking film!
Willful young vixens should really know better than to wiggle their uncovered hind cheeks in front of no nonsense photographers. This applies especially to those who, like Holly here, insist on simultaneously wagging their silly tongues disrespectfully.  Tsk-tsk. This wench was clearly cruising for a bare bottom bruising of the first magnitude when she came sashaying through our doorway.  And she sure as hell came to the right place for just that … and then some.
CLICK HERE to see more of what is available at Bunbeatingfun.com
******************************************************
I promised a hot spanking update and this next film delivers just that as Sarah Gregory and Galas Loonar show what happens in a sub/dom relationship! This is a hot tale about Sarah dishing out some "Red Bottomed Revenge"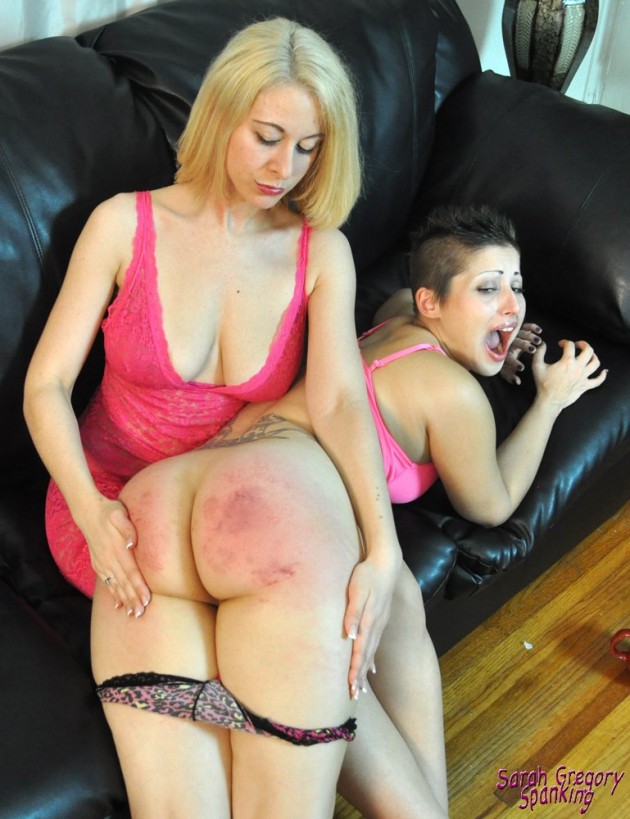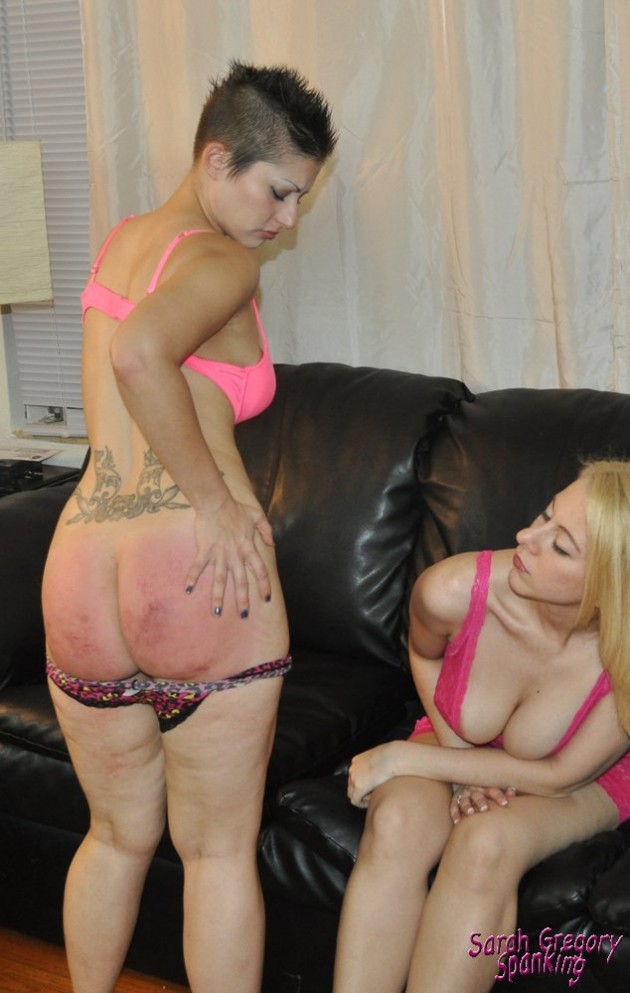 Sarah gets revenge on her girlfriend for giving her a hard undeserved spanking the night before. Galas already has a sore spanked bottom from other spankings she had gotten as they are in a switch D/s relationship. See Galas scream in pain as her already sore, marked, spanked bottom is spanked again.

****************************************************