Good day to you all! Before I start, I'd just like to day how marvellous it was for the lucky people of our great nation to view the total lunar eclipse, despite the weather being rainy and of course heavily clouded… everywhere, that didn't stop the good people of Britain looking up into the skies… oh no… we are made of sterner stuff, the stiff upper lip and all that. Here's our fantastic view of this event! We know it's hiding there somewhere, that was all we needed to know! 🙂
Amazing! Who needs actual pictures of the moon turning red or slowly disappearing before your eyes, eh? (That's for sissies!) OK, so onto my many spankings round up, and the first I'd held off as mean Paul slowly and painfully leaked this great update out, much to my frustration (I told him so!) but now it's out in full I thought I'd let you see a little bit of it! I think I remember saying how I adored seeing Caroline Grey… and hopefully we can work with her one day soon… but seeing Caroline AND Kali Redmond in their student nurse outfits… well, 'twas too much m'Lud!
The Rental Agreement – Starring Caroline Grey, Kali Redmond & Stephen Lewis.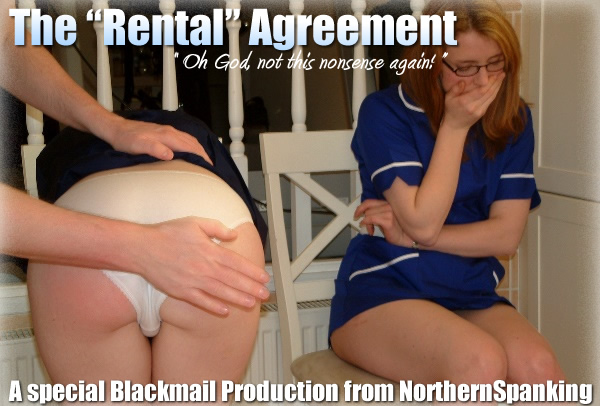 Caroline and Kali are two struggling student nurses and the price of accommodation in the big city is just so expensive. Luckily they have an understanding (and deeply kinky) landlord who understands their situation perfectly and extracts his rent by regularly making the girls put on their uniforms so he can thoroughly and severely spank them! Yes, this is a perverted spanko's dream come true and lucky Stephen ensures he gets his full money's worth ensuring both girls are looking extremely kinky in their uniforms whilst he gets to redden their "student bum" bums!
Representative images below are taken from inside the members area:
… there is also a brand new update which I just spied inside the members area with Leia and hot new girl Aleesha Foxx… seems Leia just can't keep her hands off the new talent again! Where is Mr Lewis or Mr Kennedy when you need them to break up these naughty trysts, eh? These sample teaser pics should show you what Leia gets up to, members, of course, will be able to see far more (ahem!)
You can see all the latest goings on at NorthernSpanking HERE
*****************************************************
This next update is stunning – taken from FirmHandSpanking.com – I reckon this might be one of the last films to feature Goldie Rosemont in the long running "Reform School" series she has starred in alongside her tutor and mentor, Eric Strickman… Rosie gets an absolutely bare butt blasting wooden paddle punishment followed by a rare caning – this is a reminder of what she can expect if she misbehaves again. You can see the stunning exclusive free intro and paddle swats on this blog… just in case you don't believe me how hard this girl's punishment is going to be! (the full 13 minute movie does NOT disappoint, I promise you!). The film also comes complete with a full set of HQ images, some of which you may have seen elsewhere so I hope the ones I have picked, in some cases, at least… are different 🙂
It's an eye-watering, cheek-jiggling, hip-swinging treat as exotic beauty Goldie bends over for Principal Strickman's final punishment of six and ten swats. Hot Reaction Cam replays of the paddling & caning scenes in the full film are included too making this a fitting end to Goldie's long suffering red bottom education!
Seriously – Do NOT miss this epic finale of Goldie – See it all HERE
*********************************************
I have just uploaded a new comparison page for a couple of movies at AAAspanking.com – click on the image below & it'll take you to a special page highlighting the 2 formats used Wmv & MP4 (the MP4 version is in larger and a clearer resolution, playable on ipads and such). MP4 is available for everyone using Windows Operating Systems (like about 90+% of us) to view with the free VLAN Player HERE
So check it out, even if it's just a chance to see some long play clips courtesy of me to you 😉
If you like what you see then remember that we upload movies like this regularly and reward those staying with lower rebills or lower 3 and 6 month memberships (which can also be non recurring) pricing and other essential info HERE
Full tour pages with over 30 movie previews starts HERE

**********************************
Finally for today I have a great exclusive and update news of one of my favorite sites out there that people would be foolish to ignore, and that is BunBeatingFun.com – Greg informed me earlier today that his newest full movie update is the very arrogant and bitchy model called Stefanie who you can see below in this 1st show and tell exclusive to this site…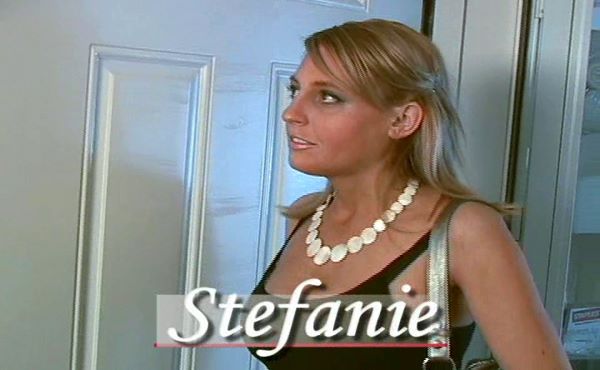 At the time of writing, this update is so new that it's just reached the members area literally moments ago so if you're not a member than you can peruse this foolish woman's punishment snippets here… spare a thought (or perhaps not) for all the other nasty foul mouthed 80 or so totally uncouth brats that should have got this sort of treatment a long… long time ago finally given what we all want to see, a good hard spanking to tears!
CLICK HERE FOR THE SPECIAL FREE CLIP OF STEFANIE
SEE STEFANIE & ALL THE OTHER BAD GIRLS GIVEN "WHAT'S FOR" HERE
(Check out the Trial & Longer term pricing structures)