In the first of a few posts looking back some memorable content from yesteryear, please check out the following, no waffle, just descriptions of what you see with some helpful imagery and where to find all this great content! Enjoy the end of your weekend!

At Spanked-in-Uniform.com the delightful Miss Robertson was in fine form as she wriggled and yelled her way through a particularly painful lesson at the Rockford School of Dance Academy uniform section (see below)
Mr. Johnson saw Kami Robertson sneak out the front gate the night before with a boy and they were both quite flushed. The next day, during modern dance class, he confronted Kami and she insisted it was her brother. Mr. Johnson did not believe her and with her hands against the mirror, she got a sound spanking. She still wouldn't say who the boy was so after class, she had to go to his office and after a long hard spanking over his knee,  she confessed it was her boyfriend.
See all the very latest uniform spankings listed HERE

For lovers of Girl/Girl, interview and now added "man" spankings of both Clare and her stunning girls! Let the festival of spanking begin at the Clare Fonda sites!
There's a fantastic new long play movie following on from the EE6 series
This is called Strict Tutor (see below)
Strict Tutor, a traditional domestic discipline video and excellent follow-up to Exclusive Education 6 has arrived. Strict Tutor features three of our top spanking models, Mary Jane, Veronica Ricci and Lilia Spinoza, the adorable Latina cheerleader who was thrashed by Clare Fonda. We also introduce Miss Morgan, a real life pro switch who brings her no-nonsense touch to her scenes. Strict Tutor involves OTK hand spanking along with hard whacks with the hairbrush. The girls are clad in school uniforms, pyjamas, as well as spanked hard in tight 1950's style skirts. Mother Clare Fonda brings Miss Morgan into the family to help discipline her daughters and the results are strict scoldings, sound spankings and sore bottoms on three of today's hottest starlets.
CLICK HERE FOR MORE PYJAMA PUNISHMENTS!
See Clare's girls getting the spankings they deserve at her specialist Girl/Girl site that includes ALL the amazing Exclusive Education series (all 6 of them) and the very naughty erotic and sensual sections for lovers of all things sexually alluring watching women spank each other! CLICK HERE for more!

*********************
At Spankedsweeties.com – I can't remember if I showed you this but I know other sites and such will no doubt have featured this so I hope these images are a little different to those from the film of Kyle and Clare that I just watched… I love that Clare feels the need to switch and get a darned good "man spanking" and to one of the sexiest, sassiest spanko cougars out there, why not let a young man like Kyle do the honors? One of Clare's hottest spanking movies in recent years, I love that she plays out her fantasies… and just check out that red ass of hers… it puts girls half her age to complete shame!
Clare Fonda has some fantasies about being spanked by a younger man and she explores them with guest star Kyle Johnson in a nephew/aunt scene where discipline restores the age appropriate behavior!
Check out this film and the interviews & spankings of newbies & model fantasies – Click HERE

Remember that these 2 sites featured today from Clare's network are also part of the infamous Clare Fonda Pass which is by far the best value and gives you the option of choosing 3, 4 or 5 of her best sites for a fraction of the combined cost – perfect!


A look back at Sarah Stern's naughty site SpankingSarah.com as she has a gorgeous Thai girl (Sami) caught out and punished, and you can tell she is itching to spank this dusky beauty… see the class preview images from the film and I have included the important story information below that for your perusal!
Sarah Sly Private Eye investigates crimes and wrongdoing committed by wives and girlfriends throughout the length and breadth of the country. We start at a pornographer's studio in Devon where Sami has been reported as working as a model. Her husband is none to pleased with this and asks Sarah to gather evidence and then to confront and punish his wife. The action comes fast and hard as she breaks into the middle of a filming session and sets about the photographer before spanking and paddling the unlucky model.
CLICK HERE TO PREVIEW THE LATEST HD SPANKING CLIP!


Next up is the ever-gorgeous and thief of my heart, Amber Dawn from San Francisco. Yes, you all know how redheads make me dribble like a demented fool, well check out some great perspectives of Amber across all of her sites as you can now purchase a membership and access them all for one low fee, you'd be insane if you love seeing sexy and real life spankings performed by, in my opinion, one of the most underrated spanko stars out there anywhere as she genuinely gives you a slice of her life with her partner daddy and her exploration as a very popular webcam model and bisexual kinkster at play with her exclusive girls! below Amber highlights Zahara Haze, one of her best finds in an age as you'll see below… she really enjoys spanking and fucking this pothead (by Zahara's own admission) voluptuous, teenage diva!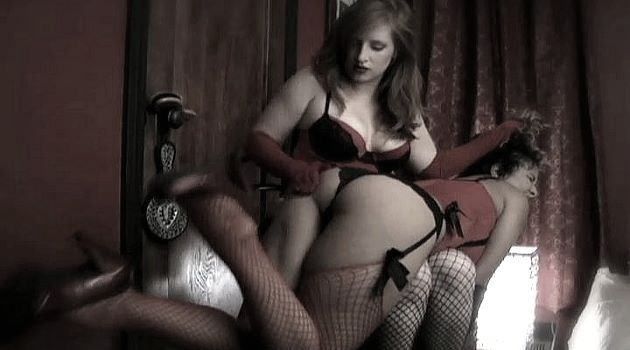 This is what Amber had to say about her latest film at AmberSpanks.com
Watch me initiate this virgin 19 year old to the ways of submission and ecstasy, for your viewing pleasure. I torture, punish, humiliate, fondle and fuck this little sex doll hard before getting her off for real. Come see for yourself.
Oh! & to celebrate Amber's many years online, here is one of her first movies she did at AmberSpanks.com this was uniquely an F/F site she started up later to complement her popular mainstream site of us watching her get some wicked spankings of her own…. which you will have seen plenty of on this blog over the years! In fact, in the past FIVE years! Congrats, Amber… here's to your next 5 wonderful years online! & do any of you remember Amber almost nervously spanking Mel? Oh my, how times have changed!!! (edit: the sites are now all integrated since I wrote this post)
Taken from the film "Mel gets wet!"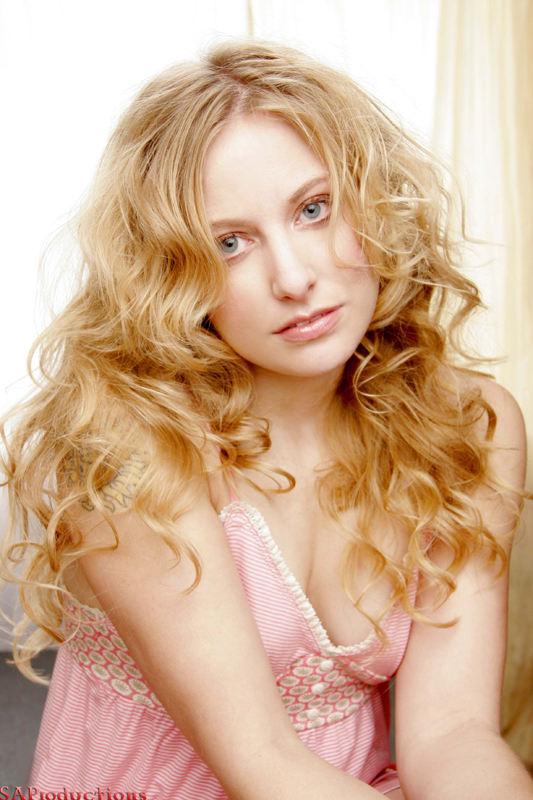 Mel does a naughty striptease for Amber. She thinks she's here to have a sexy spanking and play with her. Amber has other ideas as she uses her bare hand and the leather paddle on Mel's tight dancer butt. Amber does not appreciate Mel's sounds of ecstasy so she turns up the heat. Amber continues to torment poor Mel who's torn between agony and arousal as she oils up her flaming red cheeks, teases her with her panties and gets excruciatingly close to her naughty bits.
Mel was the 1st of many a stunning girl to get over Amber's lap!!!
& don't forget that at SpankAmber.com there are now many very sexually explicit movies with Amber unafraid to show us what she is made of (including that fantastic bubble butt of hers) and we also get to see her and Daddy getting it on in between some spanking punishments, of course! I think these screen grabs from the latest series of films can explain this better than me waffling on…. see for yourself.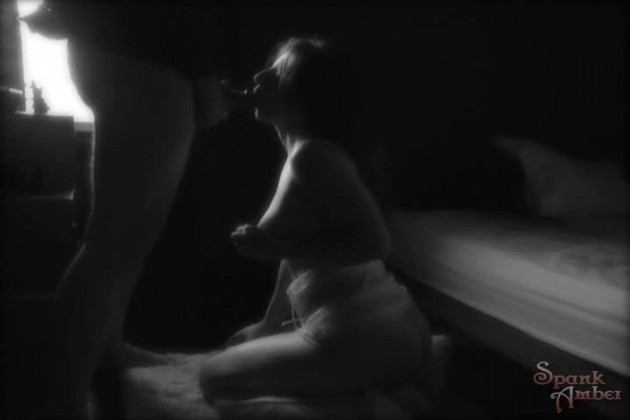 MORE of this latest series of movies can be seen at SpankAmber.com
& don't forget you can view all 3 sites now at no extra charge, they are all included in the membership and it's a good excuse to see Amber and Daddy on holiday last year in Paris, France… for example, from her nude site (below) now included in the sign up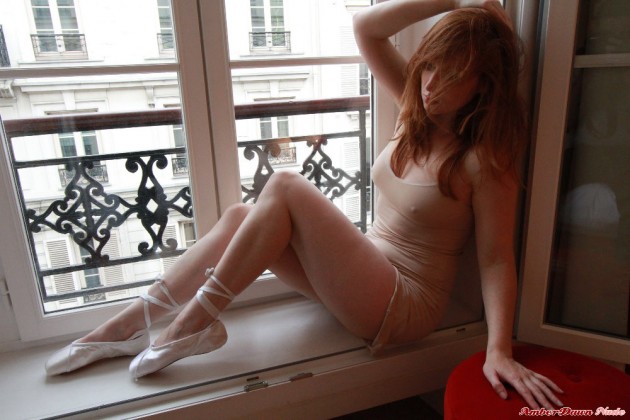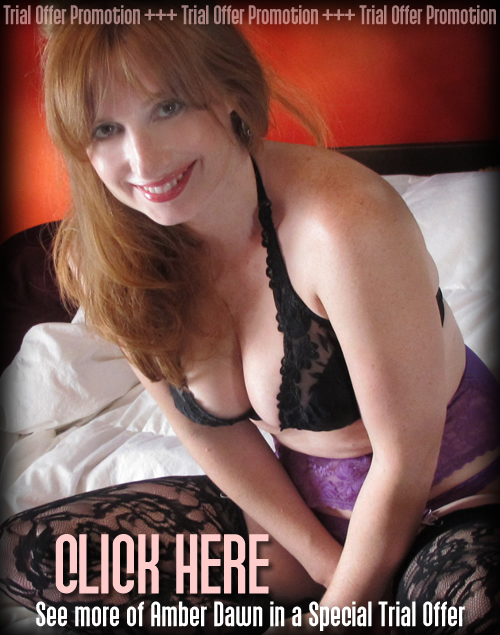 Sarah Gregory once told me how much she enjoyed working with Kat St James…. and I can see why! These 2 "love" to play with each other, and throw into the mix their "momma", Dana Specht…. and this makes for a potent spanking movie based on 2 misbehaving sisters caught fighting… um, getting the spankings they deserve from a very pissed off mother! Love F/F and home discipline films? Then check out this treat, the movie and all its parts are now fully released with an extensive gallery for members of Sarah's growing website – SarahGregorySpanking.com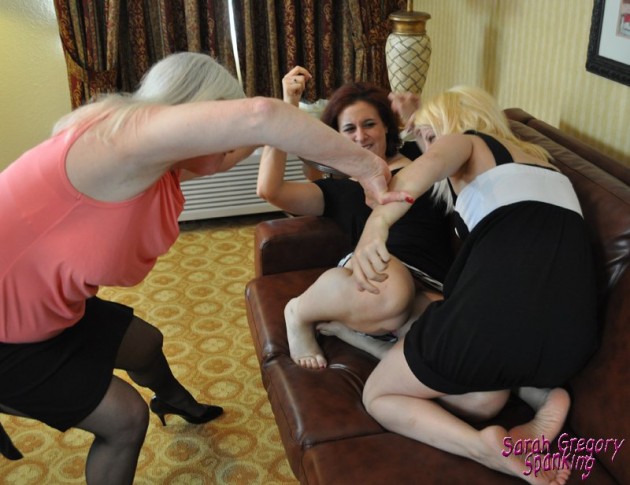 Momma Dana is not happy to find money missing from her wallet. When she goes to confront her two naughty daughters, she is even more angered to see them physically fighting. They are punished with spankings over their clothes, panties, and bare bottoms. each is given corner time while the other is spanked. At the end they are both knelt on the couch for a hard strapping!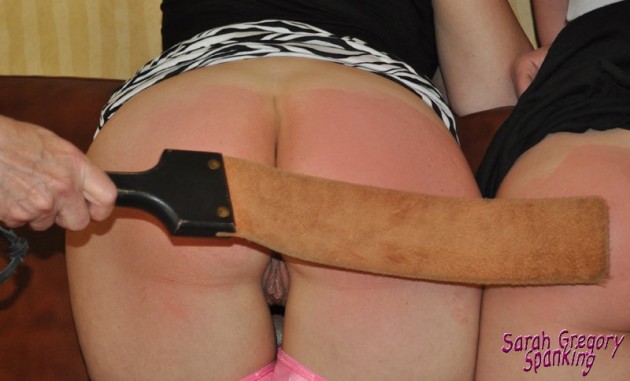 You can easily check out more of Sarah's fine work HERE on her extensive preview pages

Finally, here below is a link to the much-awaited hardcore and spanking film that Pandora had proudly shown at DreamsOfSpanking.com (and quite rightly) with her real life partner, D – as we get to see Pandora Blake spanked and fucked on camera (truly a voyeuristic treat!) Click images below for an exclusive perv at this classic offering which she helped "celebrate" Valentine's Day… or perhaps not 😉
A red evening gown, a pair of scissors and a cane. Exposed skin tormented and teased as the dress is slowly cut away. This is D and Pandora more intimate and more explicit than you've ever seen them before.
Pandora also had this to say in response to a query about the film:
I do like seeing explicit sexual acts alongside my spanking, but only between real lovers. Without that spark of chemistry, affection and intimacy, it does nothing for me. And I'm not particularly interested in watching fucking without spanking. I'm hoping to produce more of this sort of material, but not loads, and always with an emphasis on both CP and genuine intimacy.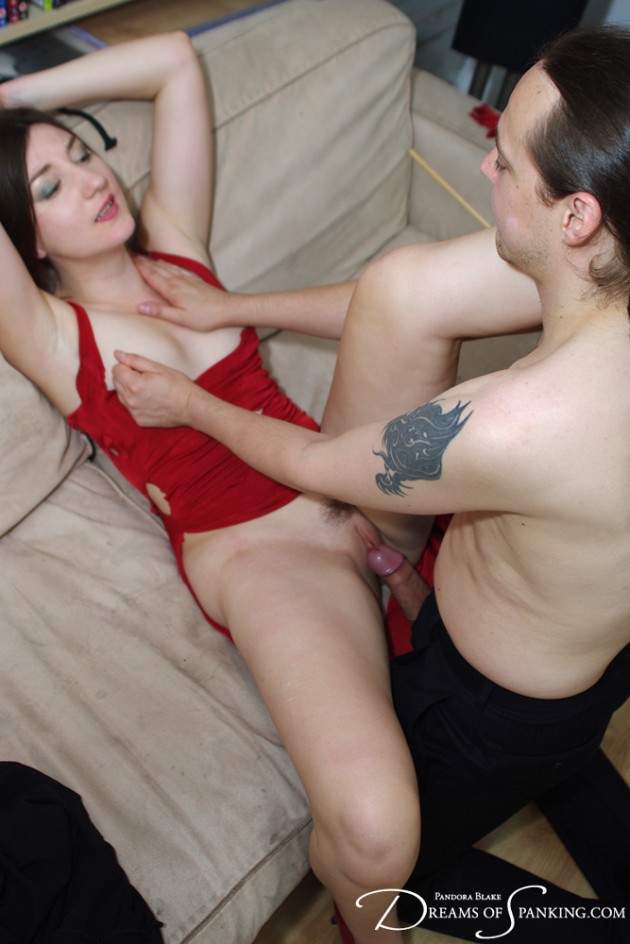 Check out what is going on in more detail at Pandora's site HERE
… & on that bombshell … "Goodnight!"