Traveling around nearly everyday is taking its toll on my updates schedule and I had to let a couple of memberships lapse as I wasn't able to view them. Add to that I have been helping Sarah film content for her sites too and I haven't been here much, lately. One such site I haven't kept you updated with is Firm Hand Spanking – one of my fave sites out there, mainly because they keep you entertained with regular new updates and whole films with some of the hottest girls out there. Take a look at a few I may have neglected to show you recently! & this is one site I have kept my membership going… as it is what I love seeing! I am sure those of you into spanking beautiful girls will be too!
Crawling topless to her room, stunning Katherine Askew is whipped all the way
Walking around naked is normal for hot-as-hell Katherine Askew, but boss Patrick Bateman expects higher standards in Realtor Retribution. He has her crawl to her room to dress, using a riding crop on her bare bottom all the way. Hot stairway spanking!
CLICK HERE TO VIEW THE FREE PREVIEW CLIP
Below is a killer new series starring Dani Daniels spanking and mentoring Belinda Lawson on a trip to the UK! Hot sorority spanking as Dani Daniels fires up Belinda Lawson's bare bottom.
Cutting track practice is a serious sorority offense for Belinda Lawson. Hot senior Dani Daniels knows how to improve her commitment: spank her bare ass with a ping pong paddle! Inappropriate Conduct turns hotter as Dani turns down Belinda's come-on…
CLICK HERE TO VIEW THE LATEST PREVIEW CLIP
& finally from this site… Dani Daniels completed a really hot Sorority series in the USA also with beautiful returnee, Melanie Taylor (see below)
Revenge is sweet, especially when Dani Daniels lays a strap across Melanie's ass
Melanie's bottom is still burning from the spankings Dani Daniels gave her in Sorority Sisters. There's one last ass strapping before Dani returns the cellphone that started her punishments, on denim shorts, panties and bare! "That strap stings," she complained.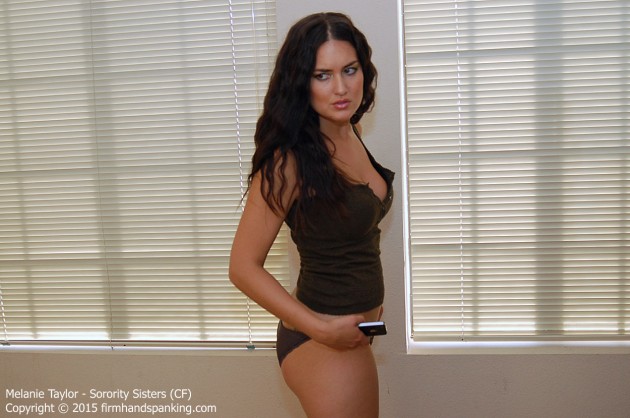 Check out MORE updates I've missed here – there are many & I could be here all day… so check the site for all the regulars and their favorites that make this site a worthy membership option (it is one of the few I have, currently on my travels as I need my fix of spankings with the ladies like this!)