I guess some of you are dreading the end of this weekend as it will signal the start of going back to work this New Year… oh well. Never mind… to those in the Northern Hemisphere starting to freeze and feel the cold air coming in (finally) just think about our southern cousins in South America and Australasia enjoying the height of their summers. One thing to cheer ourselves up, north of the equator, is the fact our days are now getting longer and those basking in the south are having shorter days (Ha!) – Some poor consolation, I know, but when average temperatures in the UK are single digit 8 or 9c, approx 45-50f (normal for this time of year after the stupidly mild December we all had) when "Down under" it's well over a sunny & hot 90f or 35c – it can make you just a tad jealous! Grrr!
Talking of which, I have some amazing new year updates from a few sites for you that will make YOU jealous of the fact that we'd all love to be spanking these beauties ourselves! Take stunning girl next door, Kylee Anders, who recently faired well in the New Spankee category – she plays a perfectly believeable and very badly trained Au Pair in the Stockton household. Here are the very latest shenanigans appearing right now at Firmhandspanking.com
Strapped to tears, Kylee Anders pays the price for sunbathing nude.
Bent over the back of a sofa, pert bottom bared and jiggling under her boss Jonny Stockton's strap, pretty Au Pair Kylee Anders is punished for sunbathing nude. Leather on skin brings her to tears, just as Mrs Stockton walks in to witness her discipline. Hot teaser clips and a bottom bouncing slow-motion replay make this a New Year treat!


Next up, see what happens to girls that tell lies! This is a good caning video with strawberry blonde, Ella Hughes, sniffing and crying her way through this ordeal… if only she'd have told the truth! Images below c/o SpankingSarah.com
This is what Sarah had to say about Ella's fibbing: Ella Hughes arrived late for a filming session, she then told some lies and tried to fool me. Well no one gets away with that. I phoned her boyfriend and told him about her behavior and he asked me to punish her very hard and also to give extra punishments for him for her behavior at home. She made her allotted number of films for the day and then it was time for the caning. This was one of the most severe canings I have administered and by the end… Ella was in tears.


Military Discipline sees in the new year with this full 2 part no nonsense spanking and leather strapping punishment of Army Cadet, Masie Dee, on her painful return to Spanked-in-Uniform.com (below)
Obey Tour Mother (parts 1 & 2) starring Masie Dee
Masie Dee went home on a weekend pass and behaved like an unruly teenage brat, totally disobeying her mother. Her mother phoned the Academy and asked her commanding officer if he would be so kind as to deal with her on her return. He did! (with true military precision and fierceness). As a warm up, he placed Masie over his knee and gave her a sound spanking followed by some time on the dreaded Punishment Stool holding the implements which would go across her bottom next. After spending some time on the that awfully painful stool, cadet Masie was ordered to lay over the desk for the next part of her punishment. This time she got the heavy "Academy Strap" which turned her disobedient little bare bum a fiery painful red!


I'm so glad that Monica makes a return to Real Spankings Institute – she was always one of my faves since she could take always take a hard discipline session… this is rather a humiliating punishment as you will see (below)
"Teaching Monica respect!" Out in full at Real Spankings Institute
Miss Cross has grown tired of Monica's disrespectful attitude and decides to remind her who is actually in charge. With a leather paddle she spanks Monica's bottom long and hard in a variety of positions. After some fully naked corner time, Miss Cross decides to bring the lesson home with a hard bare bottom paddling with the school paddle while Monica assumes the lunge position!

Finally for today, from Punishedbrats.com – the full 2 part video "Social Faux Pas" with the winner of Best NEW Spankee 2015 – Bianca Rose … spanked by one of my favorite ladies, Joelle Barros! These two are always so hot together and I know that David Pierson will be putting in one of their collaborations for the producer's choice of film – and it's a good choice too! (you'll see soon enough). However, for now, check this out – it was released just after Xmas and is now available in full to download making this a great start to the year at Punished Brats
Social Faux Pas – starring Bianca Rose & Joelle Barros
Joelle couldn't wait to get Bianca home. The two had attended the gallery opening for one of Joelle's friends, and the tall redhead was exceedingly rude to all. When questioned at home about her behavior, Bianca admitted that she was jealous, wondering if there was any woman in the art scene that her lover hadn't been with. For behaving like a child, Bianca was made to change into her nighty, then go over Joelle's lap for a spanking with the hairbrush. Joelle spanked her red-haired lover with the hairbrush and hand until the color of her bottom matched her hair. For Bianca, the worst part of the punishment was that there would be no pleasure after her pain as Joelle sent her to another bedroom to contemplate her actions.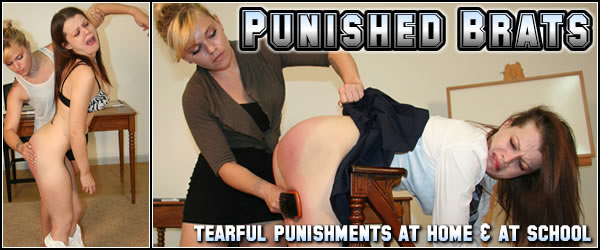 2015 SPANKING AWARDS NEWS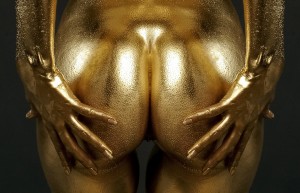 Please do NOT forget to nominate for the Clips Store category – this is a new category and I really don't have that many nominations so far with any stand out stores (apart from a couple). Read the post here for ways to check the stores that you like and either send in the nominations on that post or email me
I will be bringing you the next categories to vote on – Most Improved and Best Spanking Site (I am putting these together) – this will hopefully be followed by the Producers Film Choice award and then, if the nominations are clear enough, the Clips Store vote will finish off the 2015 Awards.
Just check the top of the main blog page and see what spanking categories are still open for the vote! 🙂