Sometimes you have to admire an individual, I just watched the amazing and historic 200m race in which Usain Bolt defended his Olympic title with ease and did it with style. I don't know what it is about the men's 100 and 200m finals that evokes such emotion… but I was guilty of being caught up in it, 1st it was the 100m race which he won easily last week… now tonight we witnessed what everyone believed would be equally historic, perhaps it's seeing Man take on and defy nature of what we are or can become, the same can be said for many of the sports I have witnessed over the past 10 or 11 days, but none stand out like the 100 or 200m final, even though, my fellow countrymen are breaking their own records and actually putting our tiny overpopulated country on the map once more as we show the world that we can compete (and as I saw today, make the French media insanely jealous of our awesome cycling team… which gave me even more pleasure) – So to all athletes and olympians competing out there, a big "thank you" from Chief for making this a spectacle I and many of my fellow Brits won't forget in a hurry in what has become a momentous year for our country, even despite the crummy bankers and the continuing farce of the Eurozone threatening to drag us back to the Stone Age… I say this – "Why are you not looking at my Spanking Updates?" Let's get down wit dat ass…
Check out what is to come today and feast your eyes on some rump awesomeness!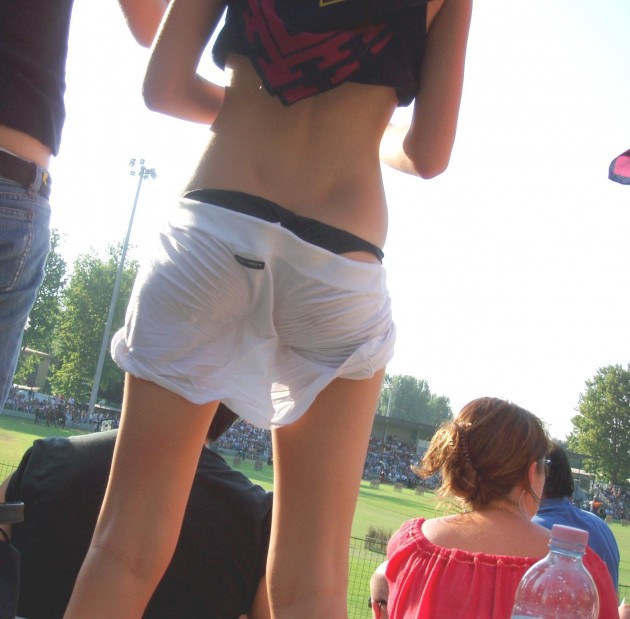 OK, let us check out a real honey called Cora at SpankingServer.com – and the usual fantastic punishment shennanigans that Peter gets up to thrashing his bevvy of East Euro beauties in the usual positions over his wicked implements and embarrassing positions the girls (like Cora) are placed in.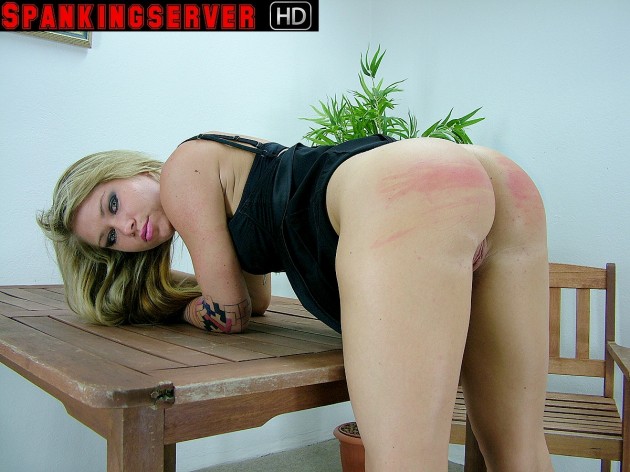 Cora has a distinctive tattoo – and you know that I am not a massive fan of obvious or overly distinctive tatts, but this one on her left elbow fascinated me, was it unfinished? Was it meant to intrigue me the way it did? … and for some strange reason, I found checking out her tatt and her various punishments arousing to say the least… you can see what I mean from this recent update as she is punished in a cheer girl uniform and, OMG… Cora looks stunning bent over (and that tattoo of hers blends in nicely with the uniform too!
Do NOT miss any of Cora's punishments – You can check her out exclusively HERE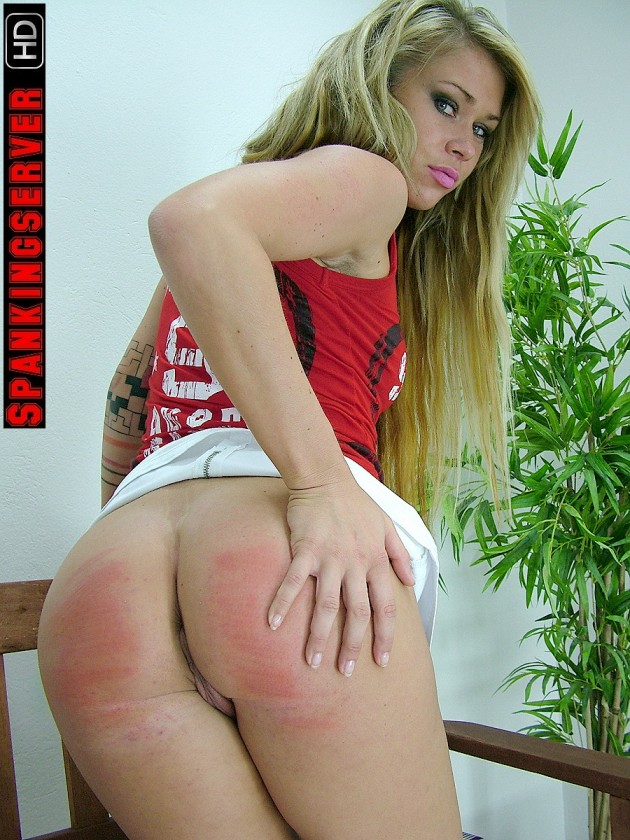 ***********************************************************
Another girl that has a lot of excluisve, and from what I have viewed over the past year, some of her best content, is Masie Dee at SoundPunishment.com – Masie is one of those girls I haven't actually asked to work with me (I have lots of naughty storylines thought up for her) but I keep meaning to… and I bloody well should get my ass into gear, shouldn't I… the reason? I'll let these images from one of her recent updates show you – as they say pictures can speak a 1000 words… and I have waffled on long enough.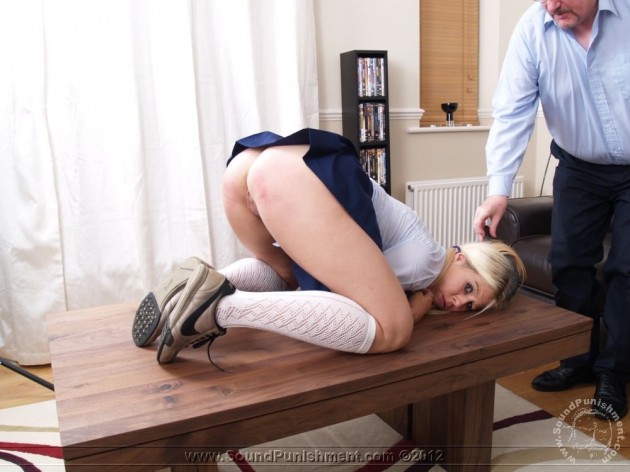 See Masie in school uniform getting a massively embarrassing and intimate slippering punishment as her bottom and privates are fully exposed to teach her a lesson she won't forget in a hury! See MORE of Masie's great films at SoundPunishment.com
******************************************************
OK, here's a site I don't feature often, but you will from now on as I have just become a member and am so impressed by this site I wanted to keep it a secret all to myself (some hope) so today I give you the images that persuaded me to join up (below) and then there are some fantastic galleries which I have found to compliment the promotion of this site, primarily a femdom, lesbian spanking, thrashing, forced orgasm/bdsm – and anything sort of goes as long as it's "tastefully nasty" in the most gloriously sexual way (yes, it appeals to my pervy side alright!) – ladies and gents I give you Whipped Ass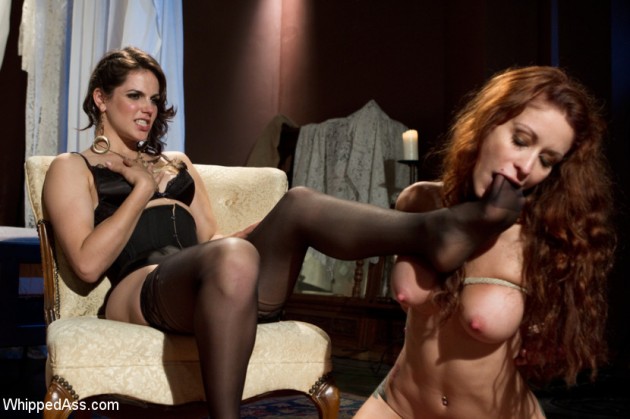 Famous porn starlet, redhead Monique Alexander, is fucked and whipped in lesbian bondage for the very first time by the beautiful brunette, Bobbi Starr (who I love mainly because this girl has a most amazing natural pubic bush to die for!)
"Nom Nom Nom!"
Mistress Bobbi demands that her new bound submissive eat and drink from her before punishment can begin!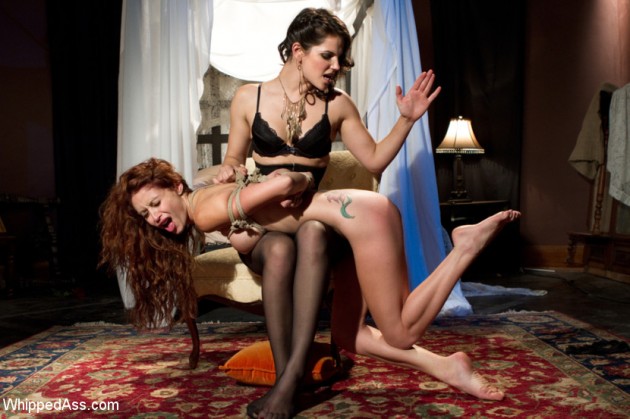 This is one of the sexiest images I had come across of Bobbi spanking Monique… check out more HERE
& if that has aroused your interest then please do go check out the free galleries below, click any image you like for the full gallery of the various femdom lesbian punishments of your choice! & You'll find Francesca Le, more of Bobbi Starr and a long awaited return of one of the most celebrated vanilla porn actresses, Justine Joli (aka Swan), as well as Penthouse Pets all thoroughly humiliated as you'll see below from this brief selection!
Check out the free movie previews (if you dare) of this extremely hard kinky site HERE
********************************************
 You know I have a thing for cheer girls or girls punished in uniforms, well feast your eyes on this double whammy, the striking six footer, Adrienne Black, in THAT uniform getting a good old fashioned whacking across one of the best most spankable bratty asses out there – courtesy of FirmHandSpanking.com
Adrienne Black takes a 37-stroke strapping after disrespecting her teachers
Respect and obedience are an important part of life, stunning Adrienne Black learns as she bends over for a 37-stroke strapping, 27 of them bare cheeked! Already in trouble for spending time on her modeling career, Adrienne's bottom pays big-time. Hot Reaction Cam replays!
*** CLICK HERE TO SEE THE FREE MOVIE PREVIEW ***
"I have wood!" tittered Chief childishly.
Good night and back tomorrow with more "grown up debate" and updates 🙂