Today & tomorrow sees the release of 2 new films IN FULL – one is out tomorrow of new girl Lucy Jones in an audition spanking and the other is an exclusive 1st show Store Clips update with a particularly interesting scene for those who appreciate girl on girl discipline – read on and you'll discover how you can see much more of both these films and of course all the other spanking goodness that follows!
But first, I have to say "thanks" to those that took time and effort to write to me to say how pleased you are that we started a clips site – in response to, what appears to be STILL many people's fears over recurring billing memberships, which I find perplexing, but reading some emails, I can understand… so I have devised a special step by step guide on to how to avoid these issues if you take up a recurring membership at any site (not just mine) as they are usually cheaper month on month to encourage "loyalty" to the brand/site etc… (which is understandable). Here is the following advice before I show you what is updated or about to be today and tomorrow: This applies to pretty much all sites that are affiliated or use companies like CCBill, I don't expect this will be linked or discussed widely, but any bloggers or sites out there that read this and find it useful, please link the post if you like as I have taken great time and effort to explain this carefully as to what appears to be many people still uncertain or uneasy… I would of course also welcome any feedback or stories about nightmare billing scenarios past or present… if I can offer advice, I will reply to any comments left here 🙂
I have first of all amended our main site join up page to allay any such fears (CLICK HERE & YOU WILL SEE) about recurring billing! Please remember, it's NOT the 1990's where shady billing agents and start up companies made it a little more difficult to stop these rebills or many of us were ignorant and didn't know how to cancel a repeat membership (I had that problem and had to call my bank, which is basically the wrong and last resort option as it really is so simple nowadays…) oh, and it will get you blacklisted and unable to use your cards on the internet (for your protection). Nowadays, especially for sites that use respected and trusted billing agents like CCBill (for example) the whole process of stopping a recurring membership is painless and very transparent. Remember that companies like CCBill have turned over BILLIONS of Dollars of revenues so I think they know how to assist customers by now and I'm here to help persuade you how easy it really is with a major company offering sites like us the reassurance it should provide to potential customers when joining a site like ours.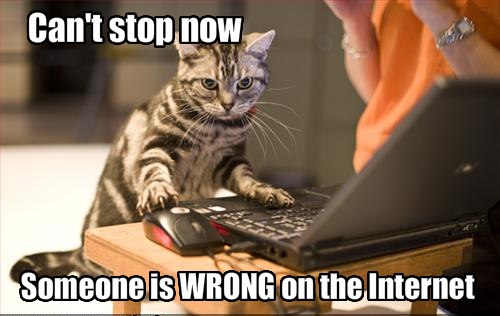 Now, the only problems I've ever encountered with people on customer support over the last few years is when their email addresses don't accept the support reply mails or in the rare case, that of CCBill's as well (I've noticed those with "comcast" .net and .com addresses are susceptible). This is why you are seeing an increase in "Billing ticket support" but some people get confused over that as well but when used correctly it will go past email issues but I found that instead of using the actual ticket on the webpage, people would reply from the email notification which kind of defeats the object of the whole support ticket thing… are you lost yet? Exactly!!! So we keep it simple for our small company and use the old fashioned email route for now. Anyway, if you are sensible and careful nowadays, like so many of us, take down the membership codes given at the time of sign up, there is also a subscription ID (a long number usually starting with a 1 or 3) after your payment has been confirmed on the webpage and any reference, this is usually mailed to you instantly afterwards as well… but (here's the but… if your address is one of those pesky domains that blocks lots of emails, then you may not get the reply, and of course CHECK YOUR SPAM FOLDER!). Personally, I always write down those details at the time "just in case" and it makes things easier when trying to sort out any issues from lack of access or no confirmation email as discussed or even worrying about how or where to cancel etc.. So, I reckon even the most apathetic of us can work out that if we have a problem, then by simply Googling "CCbill Customer Support" or typing in "cancel CCBill membership" as a search phrase to look for a web page, I can assure you, you'll find what you'd need! OK, another important thing to take note of: Now the reason I understand that people might have an issue with emails is because at the time of the purchase, you may have mis-typed your email address, this happens, but please… please DOUBLE CHECK your email before confirming any part of the sign up process, this is perhaps 70% of the original sign up issues, all down to mistyping an email, the automated system that billing agents will use will send the details to the address you give and of course there is no way of correcting this – SO DOUBLE CHECK!
CCBill use this page for cancellations – CLICK HERE
Do you see they also can help bypass the email issue if you mistyped your email address? They require your credit card number you used for sign up and/or the email and subscription ID (which is why I said write stuff down as a back up…. just in case). Most would choose the email and card number as that is the easiest to hand… If you still had no joy that way, you could email a website's own support and I have found customers with wrong addresses from our database manually, but always give as much info as poss… just don't write to a customer support email saying "can't access, why not, I want access" and leave it at that, you'll only get a reply asking for a little more detail, so to help yourself, help those and provide as much info as poss so they can assist you the first time and without fail.
So as I said earlier, in reponse to those still scared about recurring charges, we have set up a new monthly NON Recurring option HERE at AAAspanking.com – We have added a month's NON recurring membership (alongside the 3 and 6 month options) these can NOT be rebilled, it's a one off payment and that's it. Now I understand there are those who also like to pay monthly, and over time that option will work out cheaper… why? Because it's cheaper to sign up to per month or to start with and also there is a loyalty bonus we've just added that kicks in over time that gives you 5 dollars off a month and another one kicks in so it means you'd eventually be paying under $15/month until you decided to cancel – not every site does this. We thought we'd try and give this a go – I have had a lot of customer service experience in the past so pride myself on trying to give something back and reward those who stay with us for longer (like the great 3 and 6 month deals which are pretty much hard to beat!) Remember that many sites offer a 30 day monthly recurring option, but do check what they offer, it could be less, and if you do not wish to continue a membership then you have plenty of time to cancel, choosing until the very last day of a rebill is highly risky as it depends on the exact time you joined up, so, as my mother always used to say, "Don't leave it until the very last minute!"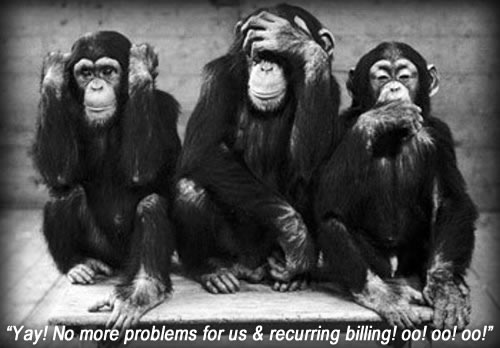 So, to recap: We now have a 1, 3 and 6 month NON recurring option to join up at AAAspanking.com – write down your codes when you sign up as a back up (they are randomized so copy them EXACTLY) this helps stop pirates and those throwing 1000's of combinations at our site sign up pages from easily guessing codes like "QWERTY123" etc or password: PASSWORD etc (which, to be honest,  is just dumb). So the reason we use randomized codes is 2fold, it protects us against easy codes getting hacked (we offered this choice to start with but unfortunately some of you will just choose codes that are just far too easy or are known and kept on a database of hackers that include your codes and throw them at 1000's of sites member entry points, including ours, in the hope it gets access, so be careful… change your codes and it stops you from using passwords that are common to all your financial sites/emails etc… so when people moan at me about the codes being difficult, all you gotta do is copy and paste them, keep a record of them safe during your membership and if all else fails and you lose/forget them, then we at customer support or at CCBill can assist quite quickly! If it wasn't for all the rogues out there, then we'd of course be avoiding this problem.
I hope that this helps in some way, and of course, I understand if you still want to choose a non recurring option, as we have provided plenty available and also via our Clips Store, giving you the chance to just pay and download what you want to and no more…
OUT NOW TO DOWNLOAD AT OUR CLIPS STORE – "Slapper Clobber"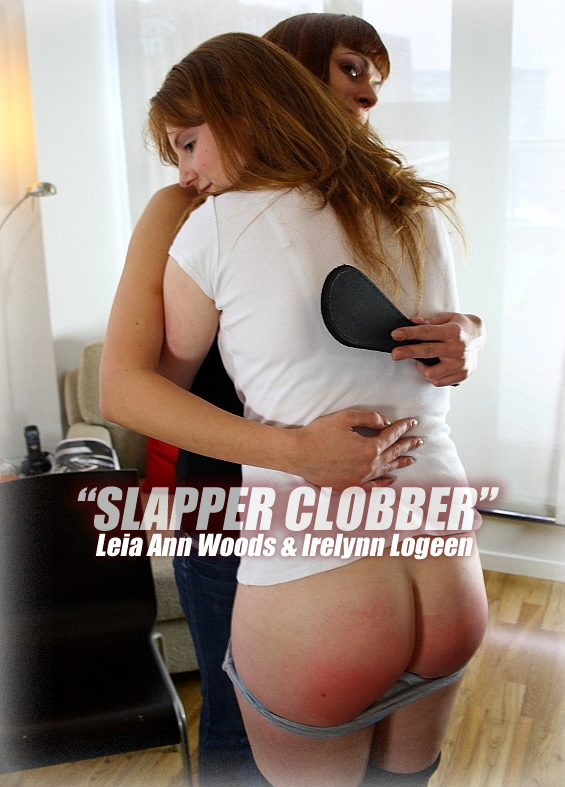 This film is shown here way ahead of the membership site, we intend to show this next month (along with the HQ images and HD MP4 and Wmv files) but for now you can see this awesome girl on girl discipline film with Leia-Ann Woods giving naughty friend Irelynn Logeen a good hard spanking and leather paddling across her lap! The images I have for you are vastly reduced (below) but I think you will get the whole point of what it is about, eh?
This and ALL the latest recent clip additions (& free previews) can be viewed HERE

****************************************************
& so to our regular website AAAspanking and a site update which brings the promise of at least 1 film every week and counting… and this is a great addition with a new face at our site, Miss Lucy Jones, who has only appeared at a few websites so far and not recently… so we felt honored and had a little interview and spanking test with her after a Private Members Spanking Party (it's an excuse to get Lucy to show us her recently tanned and welted bottom after being spanked, paddled and caned by 12 gentlemen all afternoon… then I got my greasy paws on her fine tushy! "ahem!"
The spanking wasn't ferocious or brutal as I kind of felt a little sorry for Lucy (only a little, though…lol) as any girl will tell you after hours of relentless spanking, it wouldn't take much to get her bottom up to full glowing redness again! So here below is the introduction of Lucy… and we did want her to come back so we could give her hours of our own spanking, paddling and caning to film for your further "t'interwebs" visual enjoyment!
AAAspanking members will be able to view this film IN FULL tomorrow in either of their preferred viewing formats of Wmv or MP4 in the auditions and introductions section of the website