WARNING! – Before I ramble on about various spanking updates and such, I'd just like to point out to a couple of individuals (oh God I'm pulling out the soap box… yes, I really am, I'm dusting it off and standing on it now… so ignore this next drawn out angry paragraph if you came here just for the spankings… sorry!). As I was saying… like the crazed and nutty president of Argentina, Miss Cristina " I need a damned good spanking off the Chief" de Kirchener… and that deluded American actor Sean"I hate Brits" Penn who seems to think that the islanders of The Falklands have no say in their future… well after yesterday's resounding and wholly expected endorsement in their referendum to remain British… the leader of Argentina and ignoramuses like Sean Penn will no doubt bleat on about we colonialist redcoats. "Give the islands back to Argentina! Give them back!" Er… if you have time, this illuminating early history of The Falklands on Wiki is most fascinating. The islanders have a say, I don't give 2 figs about if there's oil there or not… it is more than that and in any democracy, a real democracy, like our multi cultural society here in the UK, despite its many flaws… we will respect the rights of those there… and not for cynical reasons. If there is oil there and the islanders become far more self sufficient and wealthy, then I can see them being able to finance their own state and protection so would have no problem with them becoming independent, maybe it will never happen, maybe it will in 40 years or so… just like so many colonies and protectorates in the past.
The islanders have a close relationship with us despite the distance, that conflict in 1982 brought us closer even still. Today, they still rely on the UK's protection from a bullying and not entirely stable "democracy" (which, I might add, came about at the expense of the last Military Junta  in Argentina – just in case Madame Presidente has forgotten, along with the 1000's of her own people who were ruthlessly tortured and "Disappeared".) But I digress… my mini rant is over and let's continue with what you're all here for. SPANKINGS! #yay!
**************************************************************
With a proud Brit theme to start today… I'm going to begin with Pandora' Blake's latest offering at Dreams of Spanking as she receives a 100 lash belting off Thomas C in the film "Thrashed & Forgiven" out now for members to view and download in full HD. Check out some choice images and a free clip of this latest film #HAWT
Not only has Pandora lied to Tom about having a work do when really she was at a friend's party, but she's been caught out by photos posted on Facebook. She is truly sorry for having been so stupid, and she will be forgiven. But first, she will be punished. 100 strokes of her partner's leather belt will help her learn to be more brave and honest in future.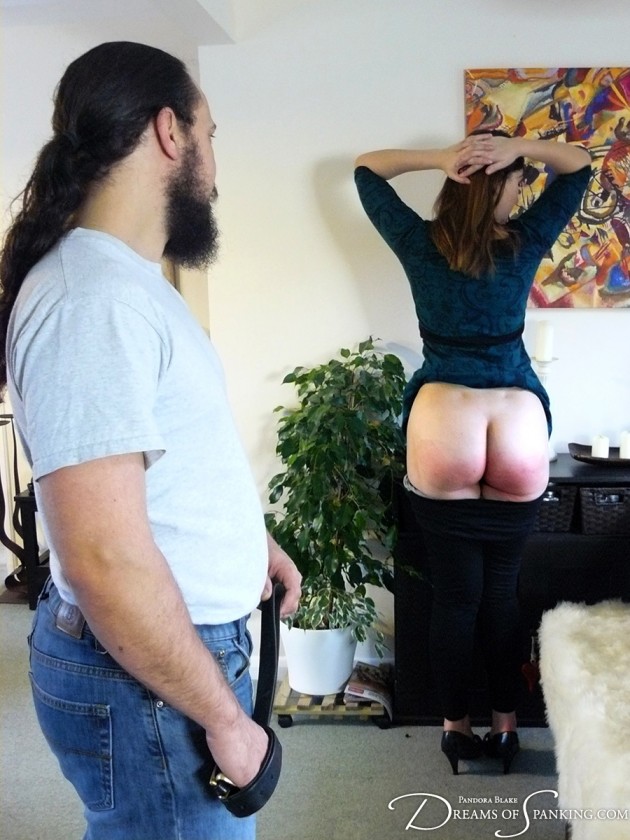 Check out the FREE PREVIEW MOVIE CLIP HERE
*********************************************************
Naughty housekeepers are always on my "To Spank" list so when I saw the gorgeous and very talented Masie Dee at English Spankers in their latest film out yesterday… one word described this – "Wow!" – You will be glad to know that Masie and I have been in contact several times and I WILL finally get a chance… after sending her an email over 2 and a half years ago to come film in our very 1st filmshoot (as I had always rated her very highly) – to which she replied 2 years later (seriously!!!) By then, I just thought she just didn't like me or what I did etc. (so we have had a laugh about that now) but she had genuinely just missed my mail and replied anyway… surely that has to be a record? … and definitely a real life plot/storyline for her when I do finally film her. No doubt that'll probably be with her in a further 2 years time (LOL) … but until then, check out her latest work HERE if you can not wait that long – oh… & it is rather "naughty" 🙂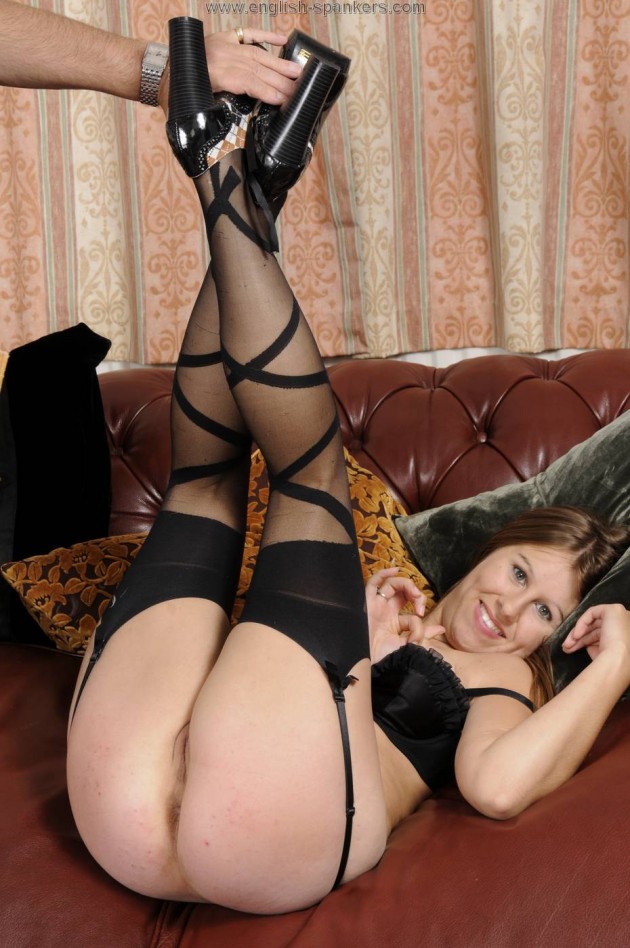 Young housekeeper Masie Dee has been spanked for her unruly behaviour but now things are getting much worse. Her poor employer finds himself on the end of a campaign to seduce him, this naughty girl will stop at nothing to get her way! Will he resist? Armed only with a large leather spanking paddle, he puts up a good fight giving Masie a red and painful bottom but not before she gets herself into some very revealing positions! #HAWT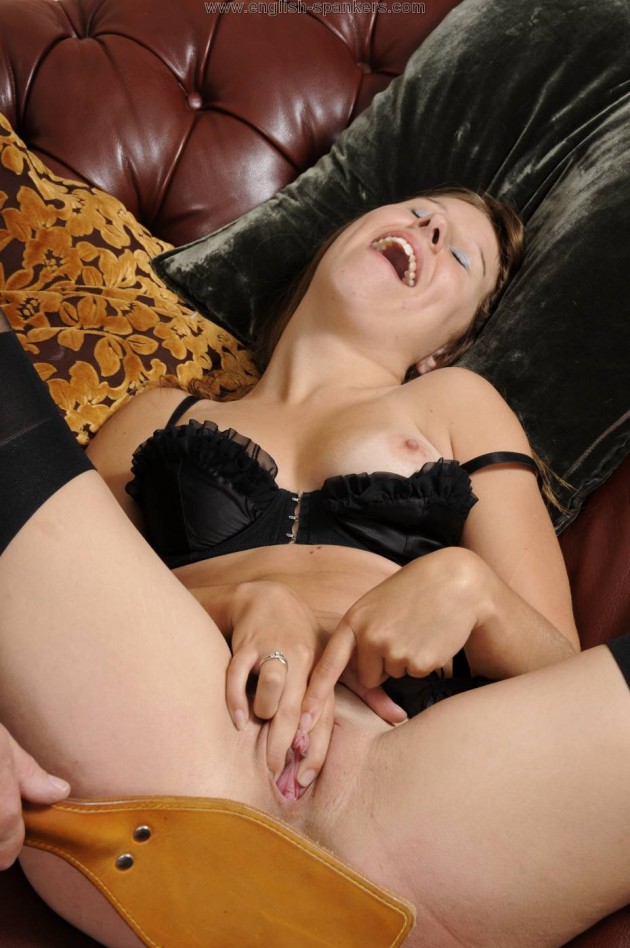 You can check out a very naughty spanking preview clip of Masie – Click HERE

********************************************************
Do any of you remember Xela Chaste's incarceration at Bars-and-Stripes.com ?? In the images below you may well remember her embarrassing and humiliating cavity search and punishment at teh hands (quite literally) of sadistic Matron Lucy MacLean and officer Jessica Wood…
Xela's second incarceration at this unique centre of punishment fares no better as her continued introduction to officers Lewis & Page prove equally painful and unfair as they punish her at will and for any minor infraction they see fit worthy of a bare bottom correction!
Check out these awesome punishments totally unique to BARS AND STRIPES

***************************************************
The conclusion to Classroom Chaos is now available for members of Northern Spanking – and in case you've missed a couple of episodes (as they have been coming thick and fast since my last update on this fine long play film) You can check it out below… the girls once again play up and make a real cacophony of noise attempting to play the simple "Mary had a little lamb" nursery tune in Miss McLean's class but their terrible rendition attracts the unwelcome attention of a very annoyed Mr Lewis who is appalled at the sound he is hearing until the girls once again replay their recorders for a near perfect rendition after his punishment of them all with a caning across their backsides.
The girls are dismissed but Mr Lewis is far from impressed at the way the girls behaved and the apparent lack of control exhibited under Miss McLean's tutelage… she knows what's coming… and herself takes a tearful grown up caning, it's been a while since we have seen Lucy take the cane on camera… let me tell you the pictures here do not do her tearful punishment justice… (I'm afraid you'll have to see that for yourself!)
See this entire long play film only from Northern Spanking
************************************************
Another concluding storyline , but with a less happy ending for one poor little fellow…the tortoise!
"The tortoise? What the hell are you on about, Chief?" I hear you grumble.
Allow me to explain in images and the storyline below which is the very latest new movie update courtesy of Sarah Bright at her own spankingsarah.com website 🙂
Schoolgirl Clover has killed the tortoise she stole from a zoo and her headmaster insists that she is punished at home. A good spanking has already been administered and now it's time for the hairbrush. Bent over she gets it first on her white school knickers and then these are lowered to enable her Aunt to whack her bare bottom. Good hard strokes of the brush soon make her a very sorry young lady.
See a special free clip of this latest movie exclusive to Sarah's site HERE

*******************************************
Finally, in news of my next film out tomorrow at AAA Spanking … you'll be able to see a very irritable and naughty young madam with the wibbliest, jiggliest bits getting spanked over my knee in some very sexy lingerie! Having Ashley Graham wriggle over your lap is hard enough at the best of times so it took all my powers of professionalism and concentration to see this one through! (who am I kidding? lol)
A couple of teaser images directly from the film are below….
Can't wait? Click Ashley's sore bottom (below) to see the full movie elsewhere!
Oh… and below is the current TOP SELLING MOVIE CLIP in the SPANKING SECTION… and rightly so!!!
Thank you to those who have purchased this – it's a great movie, isn't it? *proud*