This post is about MORE spanking updates, some of which I have not covered for a while so these are all "Coming to The Stage" for you this weekend. Go check them out… as usual, there are some hidden nuggets of exceptional spankings that I feel you should see!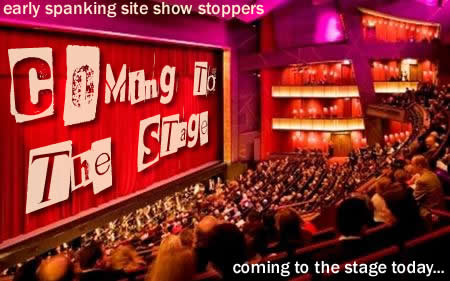 "Too Marked for Spanking" – from English Spankers
Rascal and her lover Lucy are booked in to do a spanking film shoot but when they arrive it is obvious that they have been practicing on each other. The producers are none too happy about this and tell them that they will have to go straight into one of the harder parts of the film without a warm up spanking. They do not like the idea of this but have little option. Rascal is the first to bare her bottom for a damn hard over the knee session and then straight into a nasty riding crop.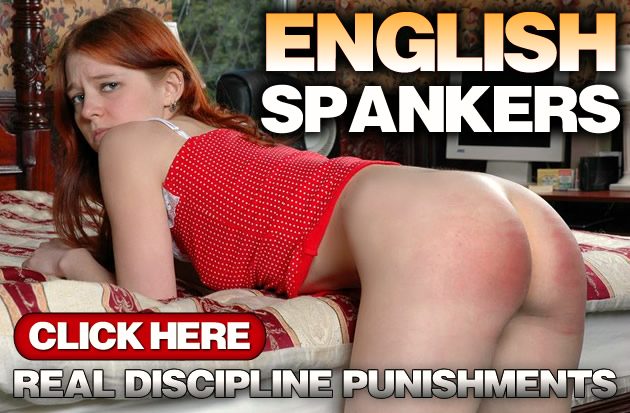 Next is a girl I worked with at the beginning of the year for Northern Spanking (she hasn't appeared there yet but we made some really good films and she has the most amazing body, she works out and has an amazing pair of buns of steel too!) – I will be making sure she will be appearing at the SG Network later this year as I really liked her… in the meantime, you can check out her film here at Spanking Sarah
Amy & the Spankers Cookbook
Mr Stern is trying to make another episode of his film of the spanking cook book in production.  This time he is assured that the young lady he has hired is a good cook and knows all about everything to do with the kitchen. What she did not say however was that she was vegetarian and today they are supposed to be cooking steak Trouble is brewing and she will be on the receiving end of his wrath and his hard hand.

I haven't featured anything from Spanked in Uniform in a while so best update you with this excellent spanking, strapping, slippering and birching video. The uniform niche is "secretary" (from the Whippingsham Secretarial College section) and the naughty Dutch girl here is called Sidney, who has appeared at their site network previously! This double feature is called – "No Smoking in College"
Sidney was ordered to type up a contract but half way through she decided to take a break and light up a cigarette right there. Unfortunately for her 19 year old bottom, Mr. Johnson caught her and bent her over the desk. He took out his trusty old leather paddle that he always carried with him for just such ocassions as this!
When Mr. Johnson went to check up again on her progress, he was amazed to find the little brat Sidney casually smoking yet another cigarette indoors! He dragged her into his office and gave her a hard slippering followed by 6 of the best with his painful birch on her bare bottom just to drive the lesson home!

Finally, another site I don't often promote as I am sometimes unsure about their "exclusivity" claim on the front page as I see content produced (often by Kyle Johnson) elsewhere. It's no secret that the company that owns MarkedButts.com also owns the Xerotics sites such as Spanking Online (point in case… Kyle Johnson producing more content for their "American" series which will show at those sites now) – however one site most spankos identify with is Spanking Tube – the source of amateur and more professional clips and such etc… they also now own Good Spanking from Chelsea Pfeiffer (again, I don't think that is much of a secret as the join up page is always the giveaway) – and that is where this old clip comes in as it's Chelsea Pfeiffer spanking Annabelle Lee…
The reason I am promoting this site today is because it really does have a lot of content, much of it is very amateur in production values but I often think that is the appeal. The spankings are great though, just as with this and also it's a great site to catch up on much varied and interesting content! Also the price: it is still a ridiculously low $18.95/month to start with and  works out cheaper on longer term memberships. This site has religiously updated with new films without fail week in week out so I give it that recommendation too!
Check out this recent update, the Annabelle Lee Stories – from Marked Butts
In Madame Zola's Dance Academy, ballerina Annabelle risks being taken out of the recital because of missed rehearsals. Or, when she does attend, she's late. Madame Zola's dance academy is run by the very strict dance instructor, Madame Zola herself, who makes sure that ALL her dancers are properly disciplined!

Have a great weekend y'all!