Well, the first month of 2016 flew by… or so it seems to me and this is all rather concerning with the equal blur of spanking films and updates to start off the year. So is time fast running out of control? Never mind… "Pinch Punch" n'all that, let's get on with a few choice spanking updates that I am sure you will just LOVE!
First today, I am featuring a couple of outstanding films from Punishedbrats.com – one is a request and a special remaster of legendary Amber Pixie Wells, no longer in the scene, but still able to get our hearts  fluttering. This was a special request for a never before seen Pixie video!
A Sister's Duties with Amber Pixie Wells and Holly Dey
Holly, as the oldest, is responsible for the discipline of her younger sisters. This is a common practice within their conservative, religious community. Holly shared a room with the second oldest, Pixie. That day, Pixie had been disrespectful to her mother during her lessons. When Holly informed Pixie that she was to be spanked she was shocked. As she was now eighteen she believed that she was too old for such a punishment. Such was not true and Pixie was required to go over her big sister's lap. When Pixie gave Holly sass as she was being spanked, her PJ bottoms were lowered. When she continued to talk back, Holly employed a hairbrush that got Pixie's attention immediately. She promised not to be disrespectful to her or their mother again. (This story was written by David's brother and was based on a true story)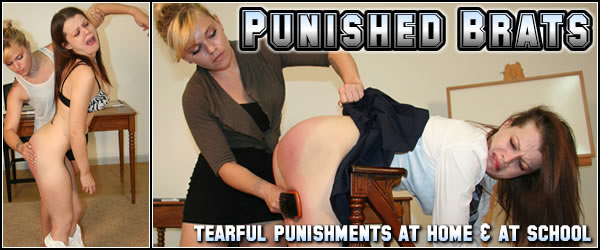 Alice Spanked by Grandpa – features Alice Michaels at SarahGregorySpanking.com
Alice is under the care of her grandfather as she is so out of control that her parents have given up. Grandpa tries to be nice to her, buying her stuff and she continues to be defiant and unruly. He sees no other way to deal with his naughty grand daughter than with corporal punishment. He spanks her and then takes his belt to her. Alice is soon promising to be a good girl.


A fantastic new film is also available at MommaSpankings.com with a wonderfully stern and frightening "Momma" performance from Miss Chris with "daughter" Maddy Marks – check out the description below and the spanking she dished out! #HOT
Maddy is "Caught by Momma" – out now at MommaSpankings.com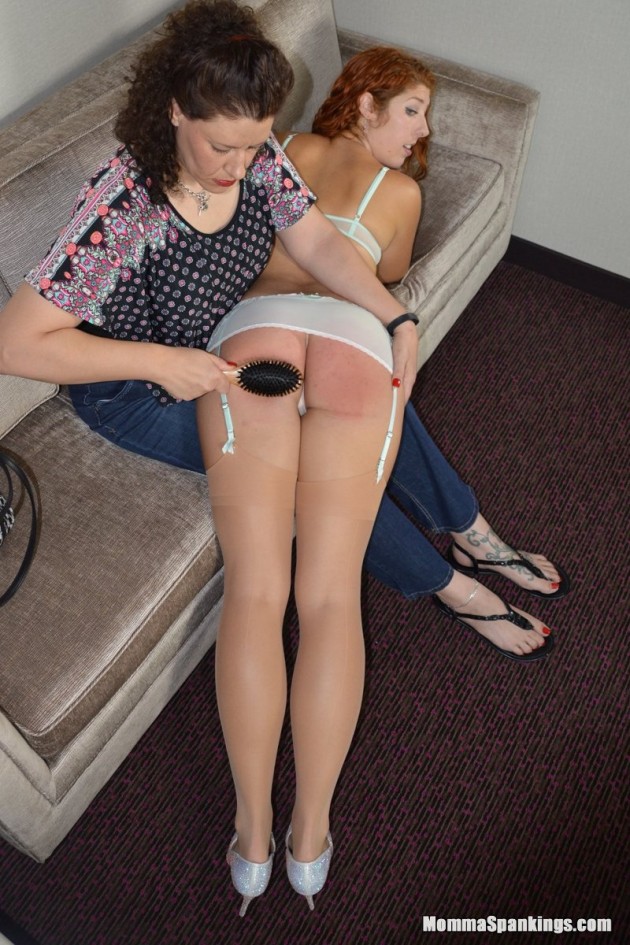 Maddy is not expecting to see mom at the door of her hotel room when she is waiting for her next client. Let's just say mom is less than pleased to find her daughter dressed like a whore, prostituting herself in a sleezy hotel. Maddy's very angry and upset mom doesn't waste anytime chatting, it is right over the knee for a good hard spanking on her bare bottom before taking a wooden hairbrush out of her purse to really drive the message of how disappointed she is in her daughter home.

Both sites are part of the better value Sarah Gregory Pass – giving you access to her sites for less than the combined cost with one set of codes for your convenience! See more info at the banner below: