This is a very special featured film which came out at AAA Spanking this past week! Members can currently view this new video starring Ten Amorette and Miss Anna. It's a fantastic maternal discipline film and when we were making this I was unsure as to how it would end up – but seeing it now, I think we made the right choice! The spankings are hard and mean with Miss Anna scolding Ten constantly (who has no answers to her questions). Of course, the mouthsoaping scenes in the bathroom are also very memorable! I'll let you decide with a look at these images taken from the film including some exclusive animated GIFS… I am having to watermark them clearly now as some sad individuals use these to promote piracy of our content (sigh). These dullards will steal anything nowadays to promote their damaging content theft. Anyway, if you like what you see, then a membership really doesn't cost very much for access to 400 movies and 1000's of images to download. Support like this is what keeps us going. This film is also available as a full length clip at the AAA Clips Store too!
Ten is Spanked by Mommy…
Warning: This is an intense "Mommy/Daughter" hard hand and hairbrush spanking with a finale only foul mouthed young ladies deserve. Ten Amorette is on the receiving end of a long, tearful and brutal mouthsoaping that she will not forget in a hurry. Mom (played by Miss Anna) takes her daughter over her lap for an overdue spanking with the continual disrespect and poor attitude capped by that filthy mouth of hers. When Ten swears and cusses further, Mommy takes her to the bathroom for another spanking whilst reminding her to take a look in the mirror at herself during the punishment. Ten shows no remorse and swears some more forcing Mommy to take the bar of soap, froth it up and make her daughter taste that awful sudsy, cleansing soap bar deep inside her mouth whilst being scolded. Ten finally learns her lesson after several cleansing sessions, her face and mouth a soapy, shameful mess. She will think twice about swearing in front of her mother in the future!
& Mouthsoaped by Mommy!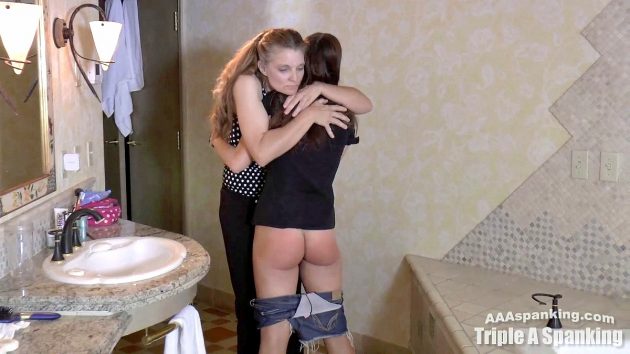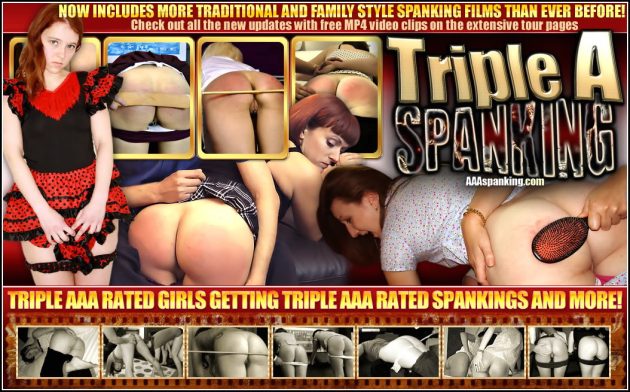 You can also view this film in full – at the Clips Store – Direct link HERE

Please also be aware that voting for the first 2 categories will come to an end this Tuesday (see below) and the results for these will be shown soon after. There is also one more category for you to vote on – PRODUCER's CHOICE – which should come out as soon as I hear back  from those interested in having their films showcased and put up for the vote.
Last chance to vote in these categories!