This post has been re-edited:
This full-length film is available at the Naughty Bottom Clip Store
I can't believe I missed this movie at Naughty Bottom Clips Store – I had been banging on in the past about hoping I would get to see this film remastered, so I dedicate my update today and it stars a very naughty Gym Mistress, Miss Jones, who, well… (I'm blushing) is quite simply a slut!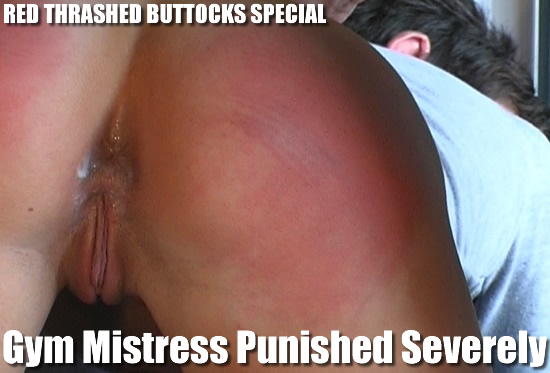 The plot is simple, she has just punished and slippered 2 girls at the end of her Gym Class and so enjoyed this that she just had to satisfy her filthy urge, her urge to frig off her swollen, soaking pussy, so turned on was she by thrashing the girls (which she always enjoys anyway). However, this time, she really has the lust of Hades deep inside her teacher's pussy and furiously thrusts a vibrating dildo deep into her gooey snatch, and of course, this is all filmed for our, ahem…viewing "pleasure" as you'll see in the first clip below!
WARNING, this clip shows scenes of wanton masturbation!
[jwplayer mediaid="62467″]
You'll have seen her caught by the Headmaster, alerted by the sobbing schoolgirls outside and he is absolutely furious…however, although his anger is evident (he spanks her really hard and has such concentration on his face) I'd find it hard to resist peeking further and wondering just how turned on this wanton slut still was, wouldn't you?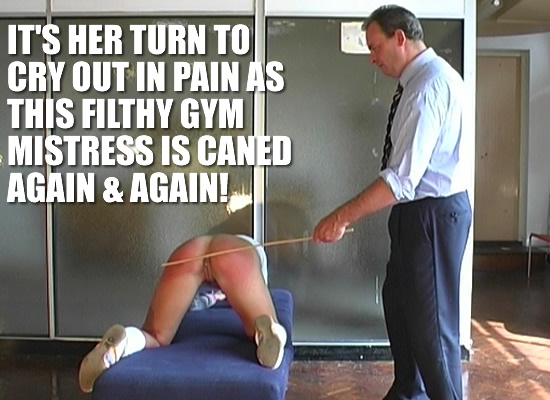 So what we see is Gym Mistress, Miss Jones spanked and then caned hard, with some fantastic camera angles and intrusive close-ups, all the time catching her reddening welted buttocks, perfectly toned, of course, and also you can still see her soaking sticky pussy displaying her recent shame, like a bitch on heat she is caned mercilessly, check out these free show images below from the remastered movie and see for yourself.
So as you'll have seen from the images and earlier clip, Miss Jones gets a horrendous and severe caning, and I have somewhat a little bit of a fantastic teaser clip for you below, now remember that you can fully download this entire movie at Naughty Bottom in this quality, and of course, parts of this caning are SEVERE, so to the gentlemen reading this, all usual "Trouser Arousal" warnings apply, and for the ladies who enjoy this type of severe thrashing, please have a spare set of panties on standby…we don't want crusty gussets later, now, do we?
[jwplayer mediaid="62468″]
FULL MOVIE is remastered as are ALL films at Naughty Bottom
See why this is a popular site with handpicked and remastered films chosen for wonderful spankings and humiliating punishments that get us all hot and bothered! Regards, Chief