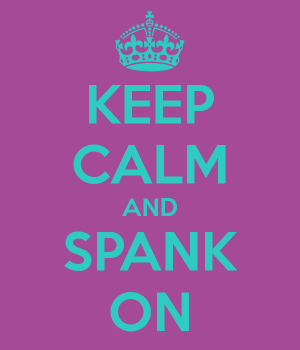 I am sorry that I haven't been around on this spanking blog sooner, you will find out why very soon as both Sarah and I have been traveling a lot (we're in Northern California at the moment!) and I am helping her with stuff behind the scenes that you will see soon enough! It is rather exciting news and I might be able to let you know what it is by tomorrow! Eek!
Anyway, right now, there was a new film update at AAAspanking.com this week and becasue I had to do this update with Sarah on the move (she was too busy so I helped get it up) – I had the film update in whole along with a decent amounty of screen grabs and stills images. This HD update is now available and features the last ever time with girl next door type, Katie Brown. This was shot about 3 years ago… hard to believe how time flies – so I am glad that the images and film are now made available (finally). Check out what happens when a young girl like Katie defies her uncle's house rules when she stays at his place. Watching TV in his Living Room while he was out instead of trying to get some sleep earns her a spanking over his lap with a stern lecture on her poor behavior!
OTK Bedtime Spanking – starring Katie Brown
A screen grab from the movie as she is scolded before her embarrassing pants down spanking!
Katie never listened to grown up advice or what rules her Uncle Dave had carefully set out for her when she stayed at his house. She only was in his care when she had to attend week long courses at a Girls Finishing school near his place and her parents trusted him to look after her and discipline Katie as necessary. So when Dave returned home late to find her still up watching TV (instead of being in her room trying to get some sleep) he took her over his lap right there and then. She was in her PJs but her pants were pulled down for an old fashioned and humiliating spanking on her bare bottom! This is a great uncle/niece spanking scenario for those that like home discipline videos.
This video is also available in full to download from both Clip Stores in MP4 format (below)

& don't forget that the BIGGEST National Spanking Party is coming soon to Houston TX!