Brrr! The Heating has packed in at Chief Towers and am still awaiting an engineer to come look at our knackered Boiler, so I'm shivering and in mittens typing this, I feel like I'm stuck in the 19th century…I can almost see my breath! Anyway, hurry up Mr Boiler man, I need my hot shower in the morning and to feel cosy in bed – will be getting our logs in to make a nice fire later! OK, onto my spanking updates from around t'internet that should warm the cockles of your heart (well, mine at least) *shiver*
***************************************************
The below galleries are taken from the sites within the CLARE FONDA PASS network – featuring some of the prettiest girls thrashed, spanked humiliated and given other embarrassing punishments including rectal temperature takings 🙂
The latest goings on from "Exclusive Education 5"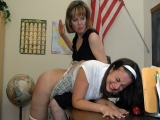 & the infamous & very successful "Exclusive Education 4" from last year!

Mary Jane – Clare's exclusive new HOT girl at Spanked Sweeties!

& some more below across clare's sites fopr your perusal!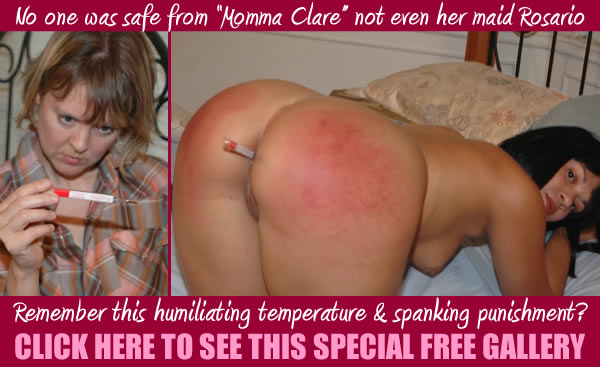 All the above sites can be viewed as part of the Clare Fonda Pass 😀

*****************************************************
The below galleries are some of my favorite from PunishedBrats – I defy you not to get off watching Mischa, Lorraine or Pixie and loads more beautiful gals getting their bratty behinds well and truly tanned!!!
All the latest naughty brats punished are listed below!

*******************************************
& finally check out the hottest movies that people are downloading from the Spanking Theater (don't forget that you can sign up and get FREE 10 minutes to view what you want, all you need to do is use your email address of choice and away you go! It's that simple to preview the films in full then purchase deals that works out at 8 cents a minute to view the best films of your choice!)
…ah and as I finish this off here is the heating engineer, let's hope it's nothing complicated! Yay! Hope you enjoyed the free gallery content! back soon, Chief.