One of the most recent full play films, "Chaos in the schoolhouse" – is being showcased today as a fine example of what to expect from Punishedbrats.com recently. Penny is one of the new models recently used at this great site and she has one of the most spankable bottoms which is do deserving of a spanking!
Penny was sent home from class for being disruptive in physics class. She berated her instructor for being unaware on the emerging Physics Of Chaos. Veronica, her iron handed governess, thought Penny needed further instruction in the Laws Of Thermodynamics and unleashed an entropic reaction upon her bottom with the bath brush.
As the bath brush was landing upon her exposed and red bottom, Penny discovered that Veronica had a firm grasp of scientific principals, too. A bath brush falling upon her bottom will generate both heat and sincere, yet desperate, promises to be respectful of her elders.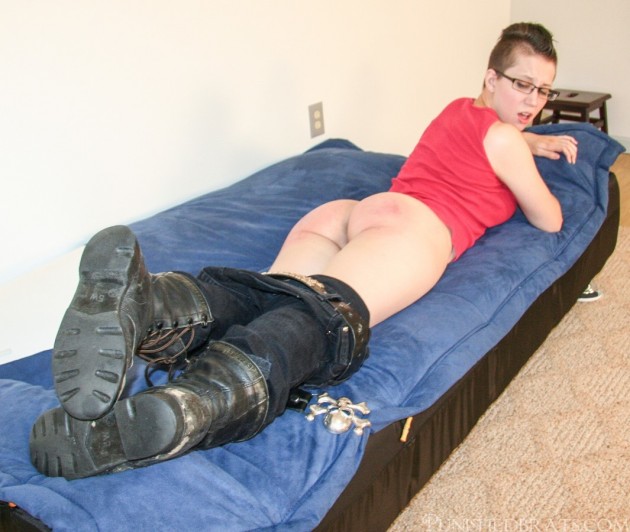 There's something about Penny wearing those boots getting the bathbrush like that, don't you think?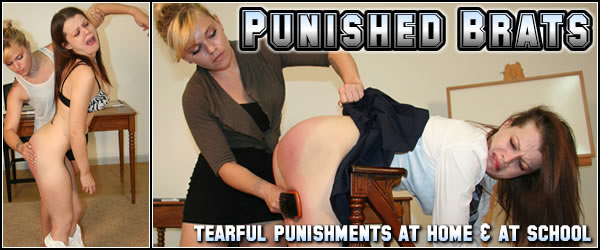 **************************************************
Oh, and for no reason at all… I just thought I'd add this fun mash up of the Enterprise crew's reactions to Miley Cyrus and her twerking shenannigans at the  VMAs last year! Goodnight! Back later with some more select updates to keep your occupied!